DABAS blog post May the 15th 2018:
Hello readers, as DABAS recently discussed in a blog article: The evolution of the last Australian manufactured Commodore the VF II SERIES; At DABAS we thought it only fitting to follow-up with some – general in nature information – on its replacement; The Holden ZB Commodore series range. We hope you find this article an interesting read, if you would like any assistance in your journey buying a new ZB Commodore please feel free to contact DABAS.
Here we go; the replacement for the VFII series Commodore range in Australia is the new 2018 ZB series Holden Commodore range, now launched and available at a Holden dealer near you, some great drive away deals are on offer presently, including – for a short time – a 7-year unlimited- kilometre warranty on selected variants: The ZB Commodore is a fully imported mid-sized car produced by the former GM Company Opel, which is currently owned by the PSA group.
The ZB Commodore was released for sale to the Australian public in 2018, after Holden Australia ceased production of the locally built popular VFII Commodore series range in late 2017, which had started its series evolution in 2006 as the VE series Commodore range, as covered in DABAS's previous blog post.
The ZB COMMODORE SERIES is the first iteration of the fifth-generation Commodore platform, and essentially, is a fully imported rebadged Opel Insignia.  The range includes 5-door lift-back and 5-door station-wagon body styles.
It is the first Holden Commodore model to be manufactured outside Australia, after the closure of Holden's Australian car-manufacturing facilities at Elizabeth, South Australia, and Fishermans Bend, Victoria, in October 2017. The ZB Commodore is the first Commodore in 30 years to come with a four-cylinder engine as standard; and to some Commodore enthusiasts – unfortunately – the first in the Holden Commodore's 40-year production not to have a V8 powertrain option.
Development : Development of the ZB Commodore series started in 2012,with Holden helping Opel design and develop the next-generation Insignia lift-back, catering in some design engineering to Australian road and driving conditions. Once the car was ready, prototypes were sent to Australia for further testing. Holden is reported to have completed  over 100,000km of driving in these tests, with engineers bracing the cars to withstand local roads and make it feel similar to previous Commodore generations available to the Australian public.
Safety: As with its predecessor the VF ll series Commodore, the ZB Commodore achieved five stars in the ANCAP safety ratings.
Powertrains: The ZB Commodore comes with a range of engines including a four-cylinder petrol, four-cylinder diesel and six-cylinder petrol engines. Front-wheel drive and all-wheel drive are also available across the lift-back and wagon body styles.
Compared to the VF ll series Commodore, Holden deleted some of the specification levels with only the Calais nameplate variants continuing, having been introduced with the VK-series of 1984 as the luxury-focused model. With the ZB Commodore series, various price cuts were also made and wagon variants now can be more expensive (pending Holden dealer's specials/ driveway offers).
Variants
Commodore LT
The LT is the new entry-level Commodore, replacing the previous generation's Evoke model, which is also cheaper than the predecessor's drive-away price. It features a front-wheel drive 2.0L Turbo 4-cylinder engine with a 9-speed automatic or an optional 2.0L Diesel with an 8-speed automatic. It comes with 17-inch alloy wheels, Autonomous Emergency Braking (AEB), Lane Keep Assist, a  7-inch MyLink system with Apple CarPlay & Android Auto and Passive Entry & Push Button Start as standard. The LT model is available as a lift-back or wagon body styles.
Commodore RS
The RS has a slightly sportier look than the LT model; it has a sportier interior featuring sports-style seats and steering wheel. It also has extra safety features that include Blind Zone Alert and Rear Cross Traffic Alert. The RS has two drivetrain options available: a front-wheel drive 2.0L Turbo 4-cylinder engine with a 9-speed automatic  – or an –  All-Wheel Drive 3.6L V6 (only available on the Lift-back). It comes with 18-inch alloy wheels. The Commodore RS model is available with lift-back or wagon body styles.
Commodore RS-V
The RS-V is similar to the RS model but includes some extra features such as an upgraded 8-inch MyLink system incorporating satellite navigation, wireless phone charging, hi-per strut suspension and an adaptive AWD system. With the Commodore RS-V only the V6 AWD powertrain is offered, in either lift-back or wagon body styles.
Commodore VXR
The VXR  is Holden's new flagship model following Holden's decision to rest the well-known SS nameplate along with the V8 Engine configuration. The VXR nameplate was originally used for the British Vauxhall VXR. It features 20-inch alloy wheels, sportier trim/s and leather seats, which include a massage function. Safety features also include a 360-degree camera and continuous damping control suspension. The Commodore VXR is only available in lift-back body styles with the V6 powertrain.
Commodore Calais
The Calais  is the base luxury model. Standard equipment includes 18-inch alloy wheels, leather seating with a heating function, wireless phone charging, Blind Spot Alert, Rear Cross Traffic Alert and an 8-inch MyLink system. Available in lift-back or tourer body styles, the lift-back body style receives the 2.0L petrol four-cylinder engine, or an optional diesel engine, while the tourer (wagon) is exclusively fitted with the V6 powertrain.
Commodore Calais-V
The Calais-V is the flagship luxury model. Standard offerings include 20-inch alloy wheels, an Adaptive AWD system, a 360-degree camera and massaging driver seat. It is available in either a lift-back or wagon body style, with the V6 powertrain being the only powertrain on offer.
And for the car enthusiasts . . .  a little bit extra
– The Future in motorsport . . . you ask?
For marketing /public relations/ ZB Commodore exposure purposes, the ZB Commodore will be raced in various motorsport disciplines but now the race cars – at times – generally have no physical or mechanical relationship to the showroom cars available for sale to the general public – other than similar looks, as most times an exterior shell is built to resemble the road-going cars, with generally most times a rear-wheel-drive custom pipe-frame chassis underneath.
Supercars Championship; The ZB Commodore is – at times – used by teams running Holdens in the Supercars Championship. Powered by the same V8 engine as used in the VF, a turbo-charged V6 engine was under development for use in 2019; however the project was cancelled in April 2018 amid engineering concerns that the V6 would not be as competitive.
At DABAS we Hope this blog page has been helpful in familiarizing yourself with the new Holden ZB Commodore range;  The selected Holden ZB Commodore details, model variants, specifications and advice on this blog page are to be considered a – general in nature -introduction – to the Holden ZB Commodore model /series:  Any pricing mentioned would be considered expired 24 hours from this blog page's publication posting date; Current pricing will be negotiated and confirmed with Holden dealers – at the time – you transition to become a DABAS client; buying a new ZB Commodore.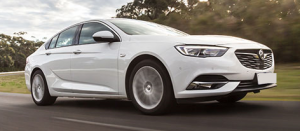 We know that buying a car can be one of the biggest purchases in your life. We look forward to having a chat when the need arises for you to update into your next car to assess your personal car-safety requirements and buying needs to suit your lifestyle,
And most importantly . . . your set specified budget!
To contact DABAS to discuss your needs . . .  please click here
Thanks for visiting DABAS's website and blog: Have a great day
Cheers, Tim.