SOME GENERAL CAR AUCTION FAQ's ANSWERED
Frequently asked questions about Automotive Auctions
Q: Is every car in the auction days catalogues available to purchase?
A: Yes: generally all vehicles in your selected Auction day's catalogue are available for purchase.
Q: When can you view auction vehicles?
A: Auction vehicles can be viewed online prior to-or-on the auction day, vehicles can also be viewed onsite at the auction house prior, check your desired auction house's website for viewing days and times.
Q: Can you test drive the vehicles
A: NO, you can not test drive the auction vehicles
Q: Can l purchase a vehicle before the auction?
A: Yes, some vehicles are available for immediate purchase through the auction house's buy-now section, some conditions do apply, DABAS can guide you through this section if required.
Q: WHAT FEES DO l HAVE TO PAY THE AUCTION HOUSE
A: A buyer's administration fee is payable ON TOP your vehicle's purchase price. GST is included unless otherwise indicated. Check on site or in the auction houses' catalogues or with the auction houses' cashiers for the fess applicable to your vehicle's category.
Please note: The general payment types accepted by the two main auction houses; payment to the auction house for your vehicles purchase can be made by Cash, Bank Cheque, or Visa and MasterCard only. EFT funds must be cleared in the auction house's system before your vehicle's release. Your car will not be released on the presentation of a remittance advice. Credit card payments must be made in person and a credit card processing fee is charged by the auction house. DABAS hopes this page has been helpful in providing information you should be aware of regarding purchasing vehicle  at one of the two main auction houses in Melbourne. Please contact DABAS here for more information and if we can be of assistance with the automotive auction process.
At DABAS we know that buying a car to suit your needs can be one of the biggest purchases in your life; we hope this page has provided some helpful assistance for you in deciding the path of your car-buying journey.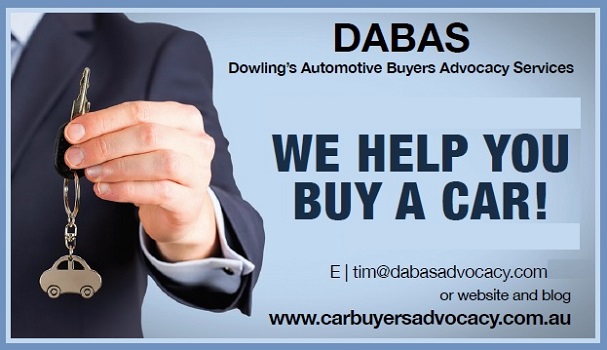 We look forward to having a chat when the need arises for you to update your car
To assess your personal car-safety requirements and buying needs to suit your lifestyle
And importantly your set specified budget!
Whatever roads your life journey takes you on, DABAS can help you find a car to travel those roads.
When it comes time to update your car DABAS is aware of some things to consider within model ranges, plus more of the opposition comparisons, and also things to keep in mind – including when you are trading in your old car at a LMCT used-car yard – and the special trade-in incentives offered on drive-away-no-more-to-pay deals obtainable – at times – within leading brands' Melbourne LMCT used-car dealerships.
These will be discussed upon your transition to becoming a client of DABAS.
To contact DABAS to discuss your car-buying needs, please click here
To see a self-evaluating check list – is it time to update your car, please click here
To see some interesting things to consider when buying a car, please click here
To see 3 things to consider when moving on from your old car, please click here
For a step-by-step example of a DABAS car-buying journey, please click here
For an interesting DABAS blog on car safety features, please click here.
For "many more" car comparisons and past blog topics, see our archived index here
To read about our service fees,  please click here
For more car auction information, see the home page auction tabs or  please click here
If you would like to buy from an LMCT car-yard, instead of the car auctions: please click here
Thanks for visiting DABAS's website and blog: Have a great day, Cheers, Tim.
Please note; information mentioned on this page is to be considered as a general-in-nature summary; all information and advice mentioned may be outdated or superseded by the time of your reading of this page; all information will be confirmed at the time of your transition to becoming a client of DABAS.