When is it time to buy a new car?
Blog post early April 2018:
Over the Melbourne Easter weekend just past, l had an interesting discussion with a good friend about her car; the car was bought by her as a demo-model brand-new car from a trusted car manufacturer's dealership, it has been maintained well as per logbook service regime and she has had 14 years of very reliable driving from it. The odometer is reaching some milestone numbers and regular servicing is now most times a bill of $800.00 as timing belts, brake rotors, tyres etc intervals have all become due. The car has an estimated private sale value of $7,000 and it does not possess a lot of current safety features aside from standard factory issue 2004 airbags and ABS. With all of the above in mind she asked what she should do: l suggested to her it may be time to consider a new car as some great safety-packed drive-away deals are on the horizon: some even with a seven-year warranty for under 17k drive away no more to pay! so l have compiled a general check-list of discussion points to help people decide if it's time to update their car.
A lot of people tend to rely on their older cars a bit more than they probably should.We at times can force them out into the worst weather, drive them up and down hills and over potholed, uneven roads, and generally at times treat them like mechanical slaves. It's a thankless and difficult job. And yet, at the first sign of car trouble, we mercilessly berate the poor machine with a string of verbal abuse.
It can happen to the best of us, even the most well-cared-for road-worthy of cars will eventually need to be traded in or made redundant and you'll see it's time to take home a shiny brand-new more fuel-efficient and safety-packed vehicle. It's not a bad thing but sometimes it's hard to accept, especially if your previous car has been good to you through the years and has sentimental milestones of memories, eg: your children post-birth were picked up from hospital in the vehicle.
Still, there comes a point when your potentially long-suffering vehicle just can't be expected to go on. When this happens, you'll have to reluctantly accept that it's time to retire the poor thing and invest in a later more safety-packed and fuel-efficient model.  The trick is in being able to recognise that time when it comes, rather than waiting for your car to sputter or smoke to a slow rolling stop in the middle of the Eastern Freeway entrance just off Wellington Street and Alexandra Parade corner at 5.15pm on a Friday afternoon with the Hoddle Street road-work traffic crew doing extra overtime!
So, as a helpful general service to all motorists, here are a few signs that it's maybe time to update into buying a newer car.
It doesn't suit your lifestyle. In life there are many changes we all go through, whether it's getting a new job, expanding your family, empty nesting, moving to the city, actually anything. You can expect that as your life's changes occur, your car may need to change as well in order to better suit your lifestyle; Is your sports car no longer appropriate for your growing or blended family? Does your sedan or hatchback not fit your paddle board and scuba-gear . . . or triathlon bike? Whatever it is, if your car is starting to be less useful and more of an inconvenience and hassle then it may be time to consider purchasing a new one.
Fuel efficiency technology. With each year the technology available in new vehicles increases and this includes fuel efficiency. With some of the latest advances you could cut your fuel costs in half depending on the type of vehicle you're looking at and you'll even be doing something good for the environment. Is your car is guzzling fuel? It's a simple and well-known fact that as a car gets older, there will be a marked increase in how much fuel it consumes. Not only will this be costing you extra money, but it can also be a sign of problems to come with the engine, which is losing its ability to properly convert petrol into energy. Next time when you fill up, take note of how much time it takes before you're back at empty, and if that's far shorter than newer vehicles, it could be time for a new, more fuel-efficient car.
If you pay more annually in repairs than you did for the car. How much is too much when it comes to repairs? At what point does it no longer make sense to shell out another few hundred dollars every few months to get your old car back out on the road? These are personal questions that require personal answers, but it's pretty safe to say that if the repairs cost more than the car is worth, it's time to update to a new car.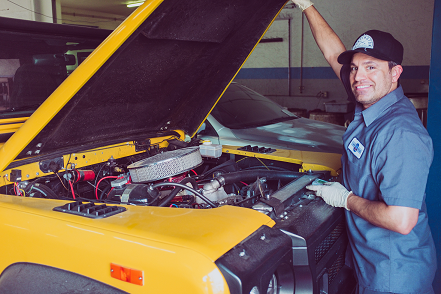 Your car doesn't work properly.Small problems can be easy to dismiss, but what they really mean is that your vehicle is broken, plain and simple. Maybe that means the left window doesn't wind down –or-up! or that your radio only picks up the weird radio signals from a small country town in the Wimmera. Either way, when these issues start to pile up, you'll want to move on from the car before it completely loses its value.
Improved safety technology.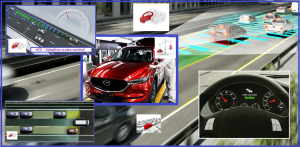 Your car may be the most reliable vehicle on the planet but if it's too old, it may not have the safety technology that newer cars provide such as multiple airbags, blind- spot monitoring, rear-view camera, stability control, parking assist etc. There are a myriad of modern new features that help keep you safe, which makes upgrading your car well worth the investment.
The Check Engine Light is on … again. It's perfectly normal to expect your Check Engine Light to come on every once in a while: cars need careful attention just like anything else, but as time goes on and the kilometres increase, the repairs may start to become more and more costly. If the Check Engine Light is coming on frequently, then there may be a more serious and expensive problem waiting around the corner, which will require fixing that could mean it's more cost-effective to invest in a newer  vehicle than repair the old. It might seem obvious, but mounting repairs are the first sign that you may need a new set of wheels. The frequent fixes that older vehicles require can easily outstrip the value of the entire car. Next time a warning light blinks on your dashboard, have a quick check online to see how much your car is actually worth. That way, you'll know whether or not a repair actually makes sense in the greater scheme of things, and you can avoid the common pitfall of pouring cash into an investment that will never provide a return.
Car parts are hard to find:Even the simplest of quick fixes like a dead light bulb can be a nightmare if you can't find the part, especially when this results in hugely inflated prices. If simple parts like light-bulbs cost two or three times as much as newer ones, then how much will a new transmission or motor set you back? It's also worth noting that a scarcity of components can have a substantial effect on the resale value of a car, as potential buyers will be looking at how much it may cost them to keep the wheels spinning.
If you're the only person who can get it to work: Most cars tend to develop interesting little quirks. Sometimes, this can just add to the charm of the vehicle. For example, knowing that the car radio can only be tuned by turning the dial clockwise has no real negative impact on your driving experience. On the other hand: when every single operation, from unlocking the doors, closing a window , starting the engine, or slowing down safely  all require a complex set of actions it may be time to move on.
If you've become desensitised to the various dashboard warning lights. Years of having to deal with false alarms have made many of us totally unresponsive to the "check Light". This isn't too surprising, considering some warnings will sometimes light up if you simply don't tighten the fuel cap enough. However, the dashboard lights really shouldn't ever be ignored. Particular lights such as the brake system alert warnings or the temperature gauge warning are ones you should never get used to seeing. If a few trips to the repair shop don't seem to be helping, then you might be better off just cutting your losses than paying constant potentially expensive repairs.
Keeping the car will cost you more in the long run. Sit down and calculate just how much your car might cost over the next year or two. It's certainly tempting to try to milk as much time as possible out of an older car, but once you've factored in insurance rates, registration costs and increased maintenance, you may find that it's worth more to move on and walk away into a brand new car with a drive away deal.
But do remember though not every new car purchase is caused by a vehicle breakdown or a suddenly faltering system; sometimes people's lifestyles change. You won't need the same car as a parent that you did as a teenager, or as a parent who is now empty nesting with the children all grown up and independent , or even as simply as your budget can afford to so don't feel bad if you need to move on and buy a new car.
"Just because":  you just really, really want one of the awesome cars you saw the advertisement on television for!. You may find yourself browsing car dealership in your free time or maybe you're constantly reading car magazines or your RACV newsletter, brochures, car reviews more thoroughly, whatever it is, it's okay to purchase a new vehicle just because you really, really want to.
At DABAS we know that buying a car can be one of the biggest purchases in your life.
We look forward to having a chat when the need arises for you to update into a newer car:  to assess your personal car-safety requirements and buying needs available currently to suit your lifestyle . . .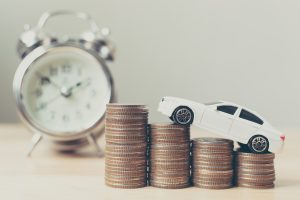 And your budget. 
We hope you have found this blog page helpful, our advice and tips are general in nature;
Have a great day, Cheers , Tim.