Blog post:  April the 9TH 2018; featuring the 2018 Kia Picanto.
Following on from last week's Blog: "Is it time to update your car", another valued client, after reading the blog, decided to update from her previous micro city car. The brief was: She requested a manual as she is in the age demographic of liking to "drive a car"; the family is grown up: she generally has only one if any passengers: she only ever drives on local CBD metropolitan roads; never needs to tow, so does not need excess-to-city-needs commuting power; ease of apartment tower and parking access; fuel economy with future servicing costs were very important to her, as was the budget: she only wanted to spend no more than$15,000 drive away on a brand-new car – was this possible she asked? DABAS did some research and yes, we admit, the budget was tight for a brand-new car but lucky for us she did insist on a manual gearbox, which most times is the entry-level pricing in this segment. Our research uncovered some potentially suitable contenders to suit her "small city car" needs, which we have discussed;  from the choice of suggestions, she decided on the brand-new 2018 Kia Picanto with AEB safety, which comes with a 7-year warranty with 7 capped-price services, which definitely gave her peace of mind (and which the other contenders could not match): all of which came in at $13,990 drive away ( showroom stock; white in colour), $1000 under her specified budget and, to go even further , she will receive a gift card of $777.00 to use on an aftercare protection pack plus a $2000 minimum trade-in on her old micro city car.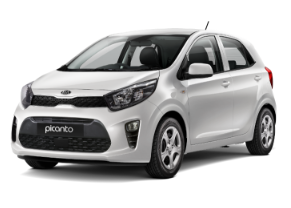 This KIA Picanto deal is only available on showroom stock for a very limited time so we thought DABAS would share it with our blog readers this week in case YOU to were planning on updating your small city car: please contact Tim at DABAS if we can assist you with buying this week's featured drive-away deal.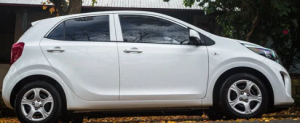 The 2018 KIA Picanto city car is a brand-new design that's driving away in volumes with auto emergency braking (AEB) included; they are currently on sale at a Melbourne Kia dealership (without metallic paint colours) at drive-away pricing from *only $13,990 for the manual, $14,990 for the automatic or the GT auto from $17,490. The offer includes a 7-year warranty; a capped-price servicing regime;  a $777 gift card towards aftercare protection packs; and a $2000 *minimum trade-in deal (*conditions apply) all for a very limited time on brand-new cars currently in their showroom.
The Picanto has been designed in collaboration at Kia's design centres in Korea and Germany. The all-new KIA Picanto has been redesigned with a bold new look with a sporty, stylish modern design that smoothly blends into the dynamic lines and body contours; the KIA Picanto will allow you to zip around Melbourne town's city laneways with economy and ease.
Kia provides a 7-year warranty on the Kia Picanto; this is currently one of Australia's best warranty offerings ; 7 years unlimited-kilometre warranty, backed by up to 7 years roadside assistance (subject to eligibility) and 7 years capped-price servicing, because your peace of mind is important  as part of any vehicle purchase.
It's KIA's show of commitment to you the potential customer: this shouldn't be a surprise, especially since KIA cars already come packed with some of the latest advanced automotive technology and are tuned specifically for Australian road conditions.
To read more helpful information about the KIA 7-year warranty that comes with a KIA Picanto go to:
http://www.kia.com/au/service/7-year-warranty.html
A note from KIA's website >because it's always good to know what to expect. When you purchase a new Kia, you have the assurance that it's been built to the most exacting standards, using cutting-edge engineering and high-quality materials, and incorporates the latest technologies and innovations. At the same time, regular check-ups, maintenance and servicing are still essential. And no one is better qualified to do that than your Authorised Kia dealer's service team. They know everything Kia. Plus, KIAs servicing schedule outlines exactly what will be done at each service, giving you complete certainty that all the boxes that should be ticked, will be ticked (as specified in your owner's manual). Sticking to your new vehicle's servicing schedule is also a great way to make sure your Kia Picanto driving experience is always a true pleasure.
In addition to this, every time you have a scheduled service completed by an Authorised Kia dealer, your Kia Roadside Assist membership will be renewed for an additional 12 months (up to a maximum of 8 years).
Read Terms & Conditions of KIAs capped price servicing at the below link
http://www.kia.com/content/dam/kwcms/au/en/files/kia-cps-terms-and-conditions.pdf
At DABAS we know that buying a car can be one of the biggest purchases in your life. We look forward to having a chat when the need arises for you to update into a newer car:  to assess your personal car-safety requirements and buying needs available currently to suit your lifestyle,
And importantly . . . your set specified budget!
To read a helpful review by Peter Anderson of Cars guide on the Kia Picanto go to:
https://www.carsguide.com.au/car-reviews/kia-picanto-62732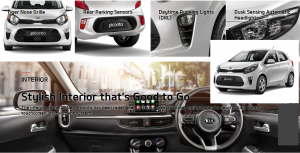 We hope you have found this blog page helpful: The mentioned cars' special pricing on this blog page is for a very limited time on showroom stock only: the pricing would be considered expired or sold out within a very short time, or 7 days of this blog page's publication posting date.
Have a great day, cheers;  Tim