July 30th 2018,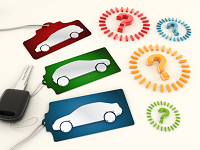 Hello readers, in DABAS's Blog post earlier this month, we looked at hypothetical comparisons when updating your car: spending $14,000-plus on a good-quality used car or $21,000-plus on a near-entry-level small-to medium-sized brand-new car manufactured in 2018. In this week's blog post,DABAS introduces you to one of many cars available in this $21,000-starting-price range, by providing some general-in-nature information on the current model 2018 Toyota Corolla range (and soon to be superseded hatchback).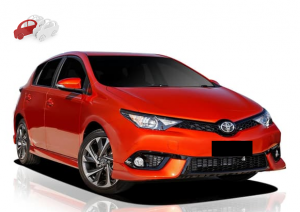 This model Corolla, as with previous models over the years – is said by some – to epitomise small-car expectations with its handy packaging, good road manners and proven reliability.
With an entirely new 2018 Toyota Corolla model range *arriving soon – *hatchback body style very soon, sedan body style version reported to be 2019 – the current showroom model hatchback is in sales run-out, clearing stock, making way for the new model.
DABAS predicts some great drive-away run-out deals on this model Corolla hatchback at Toyota dealerships throughout Melbourne over the next few months. We hope you find this an interesting read, providing some useful information to help you on your car-buying journey.  If you would like DABAS's assistance in to purchase one of the current 2018 model Toyota Corolla variants please click here.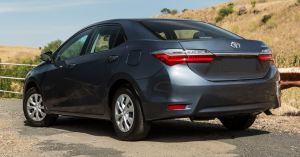 Here we go: It's more than 50 years since the Toyota Corolla first arrived in Australia and it's still going strong, continuing to be one of Australia's favourite cars. After many years of topping the sales charts, the Corolla was relegated to second position in 2016 by another popular Toyota, the Hilux.
Currently (July 2018) the Corolla ZRE182R hatchback 1.8i is in its eleventh generation. The current eleventh series hatchback was launched in late 2012, receiving updates to the range in mid-2015 then again in early in 2017.
This eleventh generation Corolla has a choice of two body styles, three powertrain choices and five trim levels now on offer. In this blog post we will briefly look at the range to see what you get for your money.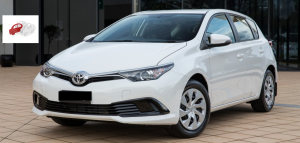 The Corolla ZRE182R hatchback range starts at $20,190 (excluding on-road costs) for the entry-level Corolla Ascent, as pictured above with manual transmission.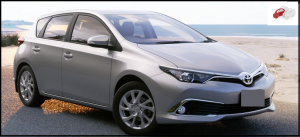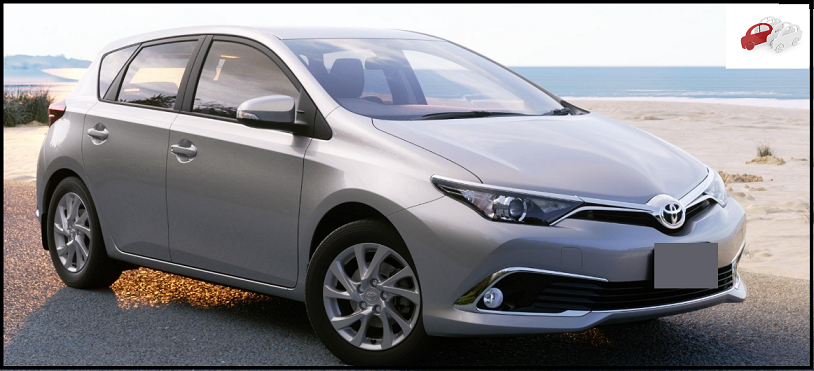 Next up from there is the Corolla Ascent Sport as pictured above in silver,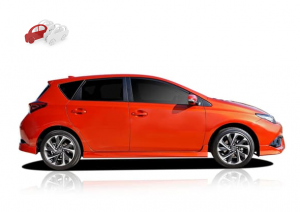 followed by the Corolla SX, as pictured above.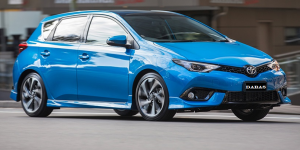 The Corolla Hybrid costs $27,530 and sits below the most expensive offering in the range, the highly specced Corolla ZR, as pictured above in blue.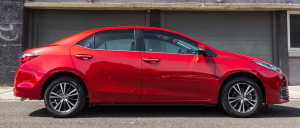 The Corrolla E170 Sedan range is not a direct copy of the hatch, in either powertrains, trim levels or equipment. It offers three trim levels compared to the hatch's five.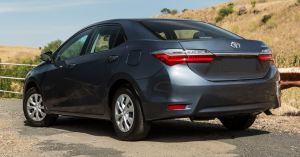 The Sedan range starts with Corolla Ascent at $21,490, moving up to the mid-range SX and finally the ZR Sedan.
The base specification Corolla Ascent features the following standard equipment:
16-inch steel wheels (15-inch for Sedan), 6.1-inch touch screen audio system (7.0-inch for Sedan), Bluetooth hands-free functionality ,Cruise control, Remote central locking,Reverse camera, Rear parking sensors (Sedan only), Seven airbags,Black cloth seat upholstery. All paint colours except white are either metallic, pearl or mica,so a further $450 is added across the range.
A safety package, which includes lane departure warning, automatic high-beam headlights, autonomous emergency braking and forward collision warning, is optionally available for all models except for the ZR trim level, where the pack is included in the standard spec. The extra added cost is $750, except on the Ascent Sedan where the package is combined with 15-inch alloy wheels which makes the total cost of $1500.
Other options offered are satellite navigation for Ascent Sport at $1000 and a panoramic sunroof for the ZR, which will set you back a further $1530.
Some more about safety and driver assistance
All Corollas feature seven airbags and a reversing camera. Sedans also have rear parking sensors with SX and ZR Sedans having standard front sensors too. Compared to competitor models in the segment, the Corolla range is a bit light on when it comes to standard items of the latest generation of safety technology.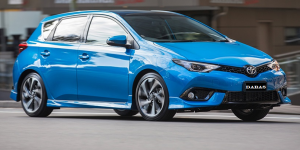 The ZR trim level however does get a higher level of standard safety tech with the inclusion of the 'Safety Sense' pack contents ( autonomous emergency braking, forward-collision warning, lane departure warning and auto high beam). If the budget won't stretch to more than $30k the package can be added to other trim levels from a much more agreeable $750.  Comfort and convenience; A 7-inch touch-screen audio system is standard on all Corolla models except for the Ascent hatch, which makes do with a smaller 6.1-inch system. If satellite navigation is a must have, avoid the entry-level Ascent trim, where it's just not available. It can be added to the Ascent Sport hatch for a cool $1000. Otherwise, any of the other trims will satisfy your need.
Are you looking for the extra comfort of dual-zone climate control? The Hybrid and ZR are the grades to go to; DABAS is sad to report that all Corolla Sedans miss out on this feature.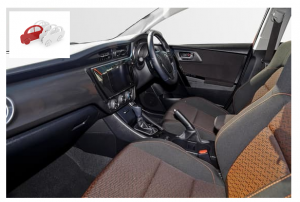 The extra support of sport seats can be found in the SX or ZR hatch models.
All trim levels of the Sedan have the standard non-sport seat contours.
Heated front seats with electrical lumbar adjustment for the driver are included in the ZR Corolla hatch. The ZR Corolla sedan does not get seat heating, however it does have an eight-way, electrically adjustable driver's seat. Fully keyless central locking and engine start-up is only available with the ZR hatch trim level, although, in the Sedan range, only the Ascent level variant misses out.
If you would like leather trim go straight to the ZR hatch or Sedan: both have black leather upholstered seats, front and rear: also getting a leather-trimmed steering wheel and gear shift knob, as do the Hybrid, SX and Ascent Sport grades. The upholstery for these variants isn't as luxurious, offering varied patterns of black cloth trim instead.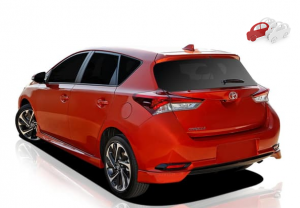 The SX and ZR hatch variants have the sportiest exterior look: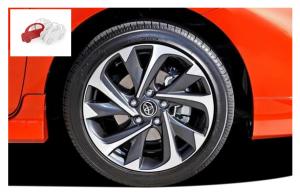 both share the same 17-inch alloy wheel design, with sport-styled front bumpers and side-skirt extensions.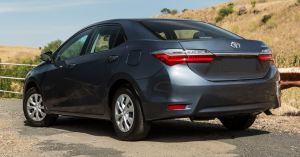 At the other end of the scale, the Ascent hatch and Sedan still have plain steel wheels with silver-coloured plastic hub-cap trims.  All other Corollas get a nice set of 16-inch alloy wheels as standard equipment. (Psst- the spare wheel on the Corolla Ascent Sport is still coming standard as a steel wheel)  LED headlights with LED running lamps add a further visual differentiation, giving improved lighting performance to both the hatch and Sedan in the ZR trim level. The hatch-only Hybrid model also features LED headlamps, while all other trim levels have more conventional halogens.
Engines and transmissions
The Corolla has a 103kW/173Nm 1.8-litre engine, the Corolla links to a choice of six-speed manual or CVT transmissions.
This current Corolla range in Australia offers three drivetrain choices:
>> 1.8-litre petrol, front-wheel-drive, manual
>> 1.8-litre petrol, front-wheel-drive, automatic (+$2040 hatch / +$2250 sedan)
>> 1.8-litre petrol / electric hybrid (hatch only)
If the hatchback body with manual shifting is your choice, then only the Ascent or Ascent Sport variants will suffice.
The SX and ZR hatch trims feature a continuously variable transmission (CVT)
Which includes seven pre-defined ratios for optional manual shifting as standard. The same transmission is available as a $2040 option for Ascent and Ascent Sport trims too.
For sedan models, the ZR is auto only, with Ascent and SX models receiving the 6-speed manual as standard. Upgrading to the CVT auto costs slightly more for sedan models at $2250.
The prices prior to the run-out sales events ( for comparison) + add the ORC.
Ascent-variant
1.8-litre hatch manual – $20,190
1.8-litre hatch auto – $22,230
1.8-litre sedan manual – $21,240
1.8-litre sedan auto – $23,490
Ascent sport – variant
1.8-litre hatch manual – $21,210
1.8-litre hatch auto – $23,250
SX – variant
1.8-litre hatch auto – $26,000
1.8-litre sedan manual– $23,820
1.8-litre sedan auto – $26,070
Hybrid
1.8-litre petrol/electric hatch – $27,530
ZR – variant
1.8-litre hatch auto – $30,020
1.8-litre sedan auto – $31,920
Pssst> In last weeks media, DABAS noticed a New 2018 Corolla Ascent sport Hatchback (demo) with metallic paint being sold for $21,990 drive away including all on roads costs. To see this model Corolla's run-out sales prices and drive-away deals that Toyota Australia is currently offering, please see the Toyota Australia website for the most up-to date pricing.
And now for some interesting trivia for the Corolla enthusiasts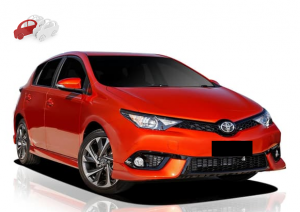 Hatchback trivia: This eleventh generation of our Australian Toyota Corolla hatchback is actually a re-badged second generation of the Toyota Auris sold in other countries, which was revealed in August 2012. The Auris was first shown at the September 2012 Paris motor show, with European sales starting in early 2013. It went on sale in Japan in September 2012, and in Australia and New Zealand in October 2012, re-badged as the Corolla hatchback. In other countries other than Australia, the Auris also features many different running gear combinations of motors and transmissions, even including an AWD (4WD) sports version.
In America what we know as the 2018 ZR Corolla hatchback is known as the Toyota iM.
Compared to the tenth generation Corolla, this eleventh generation features a wider, lower stance with a more luxurious interior and resembles the Corolla (E170) sedan in its exterior and interior styling and design.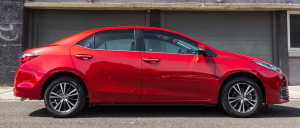 Sedan trivia: -Toyota in Australia and New Zealand launched the E170 series Corolla sedan in late February 2014. The equivalent stablemate Corolla hatchback variant is also retailed under the nameplate, but as mentioned above this is actually a rebadged Toyota Auris released earlier in 2012. For the sedan version, which has been made in and imported from Thailand, there are three different variants: the base Ascent, the mid-range SX model, and the flagship ZR. The eleventh generation Corolla sedan and hatchback (Auris) combined variants were together in recent years – up to 2016 – the top-selling car in Australia.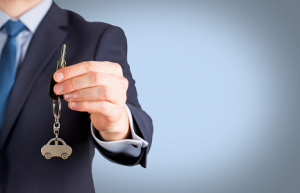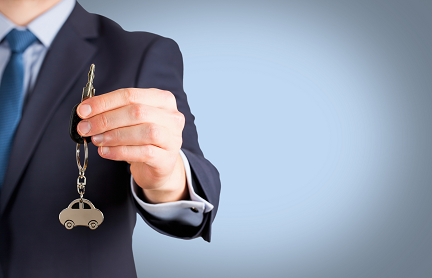 At DABAS we know that buying a car to suit your needs can be one of the biggest purchases in your life; we hope this intended to be general -in-nature advice and Blog page has provided some helpful information to assist you in deciding the path of your car-buying journey.
We look forward to having a chat when the need arises for you to update your car; to assess your personal car-safety requirements and buying needs to suit your lifestyle,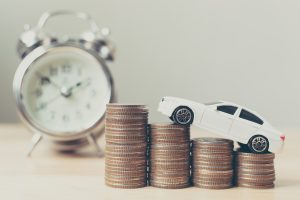 And importantly your set specified budget!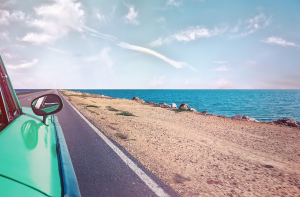 Whatever roads your life journey takes you on, DABAS can help you find a car to travel those roads.
Please note: All pricing mentioned in this Blog page would be considered expired or sold out within 12 hours of this Blog-post's publication date: all specifications etc. – mentioned in this blog page will be confirmed together with a Toyota sales representative in their showroom upon your transition to becoming a client of DABAS.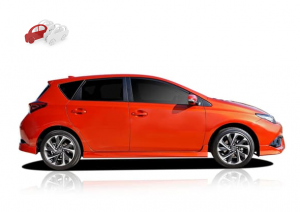 DABAS is aware of some-things to consider when comparing this featured model against others in the segment, these will be discussed upon your transition to becoming a client of DABAS.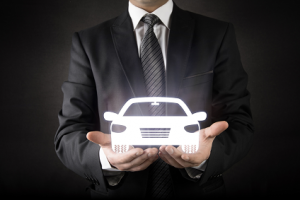 To contact DABAS to discuss your car-buying needs . . . please click here
To see some more helpful information go to our blog archives index . . . please click here
To see a step-by-step example of a DABAS car-buying journey. . . please click here
Thanks for visiting DABAS's website and blog: Have a great day
Cheers, Tim.