DABAS blog post mid-October 2018:
3 things to consider when trading in or selling your old car.
Hello readers, with some great drive-away deals and various brands' newly arrived MY19 updated models currently on offer at dealerships all around Melbourne, many people are updating their car and buying a brand-new vehicle. The question is frequently asked: what do they do with their previous car? Many people believe it's best to sell their previous car privately, but that isn't always necessarily so. There are pros and cons to both trading-in your old car or selling it yourself privately; there are also costs involved on both sides of the equation that many people don't think of, may not be aware of or have considered when selling or trading-in their old car to get the best "net" dollar worth at the end of the changeover, including time-saving value. For your previous car you may need to consider looking at both sets of options before deciding on the future of your old car. If you do a quick web search sales price comparison on similar vehicles to yours, they don't show you what money had to be spent bringing the car to a sales standard  or on the included RWC and Vic-roads registration, etc; or even the actual sales price obtained by the seller after sales-price haggling negotiations etc. In turn, these sales comparisons can give the updating vehicle's owner unrealistic price expectations – at times – on what their old car may be worth.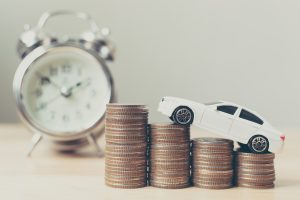 In this Blog DABAS will have a "very brief generalised-in-nature look" at both sides of coin: the car trade-in versus selling your old car privately yourself; we hope you find it an interesting read whilst shining some light on the realities of either option, hopefully providing some useful "very general-in-nature" information to help you on your car-buying journey,  . . . and maybe even a self-evaluated reality check-list for your old car?
If you would like DABAS's assistance buying a car, please click here.
Here we go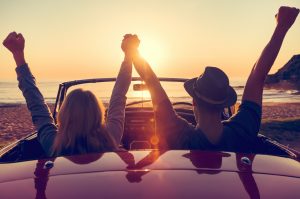 Option one: The hassle-free trade-in; Trading your car can be as simple as it gets: you drive in with your old car, its trade-in value is deducted off your new car's price, then upon delivery you drive out with your new car of choice. You may also be able to use your trade-in as your deposit.  (Another point to remember is the LMCT car-yard organises all the Vic-roads paperwork etc. for your old and new car).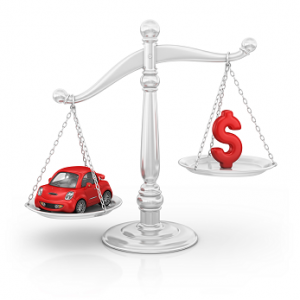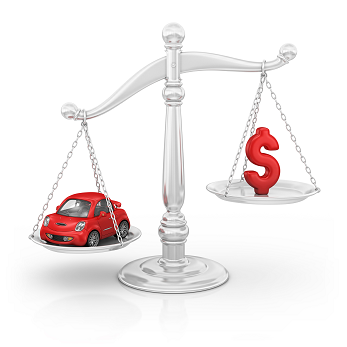 You think it may not be such a fair trade? you can get more money selling it privately yourself?
Of course, there are some drawbacks to the easy trade-in. You will most likely be offered less money than if you sell the car yourself privately, but, either way, most times money and labour-time have to be spent by yourself or the LMCT car-yard to bring your old car up to a roadworthy certificate and sellable standard.Keep in mind, for a private (non-trade) customer, most licensed RWC mechanics in Victoria charge from $165 to $250 just to do the initial RWC check list as per Vic-Roads rules/guidelines; let alone the cost of the required RWC repairs if needed: e.g. those 4 tyres, seat-belts, tensioners, windscreen, suspension bushes, 4 brake rotors, pads, wheel bearings, sensors, lights, cracked or aged worn Perspex headlights, oil-leak, fluids flush etc., exhaust system leaks, then the polish/detailing, scratch-dent repairs, upholstery work, car registration . . . plus that timing belt and service you (quietly?) are aware of being overdue?  all these repairs, if required, do cost (someone?) money to rectify in making the vehicle roadworthy (plus sellable), so don't be too hard on the LMCT dealer for the lower offer they may have made, if you know the car needs lots of work doing to it. If your vehicle is an older model or has high kilometres on the odometer, the brand-new car dealer won't put it on his used-car lot. Instead, they will sell it to a wholesaler, send it to the auctions or, at times, even the wrecker's yard, which means you'll be offered even less money for it, so, keep in mind, in some cases the dealer may be doing you a favour taking a potentially neglected? car off your hands (and as mentioned they may send it straight to the wrecker or recycler anyway).
With all that in mind, does that trade-in offer the dealer made you start to sound better now?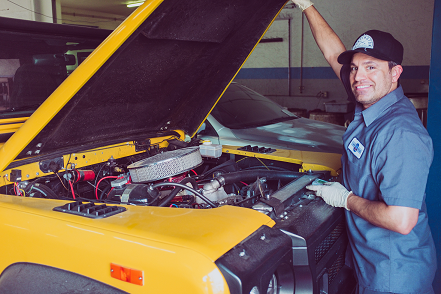 The car dealer hopefully wants to make a profit between buying your old vehicle and selling it to someone else; most times money on mechanical and body repairs will need to be spent before selling your old car to gain its best re-sale value. Also, yes, you may need to haggle with the salesperson over the trade-in price but do be realistic: keep all the previous points in mind, don't go in without knowing your vehicle's realistic "real value"  – that is – minus all the repairs needed to sell it and obtain a RWC.
Option 2: cut out the salesman, your friend said? Sell your old car privately and all that profit is yours?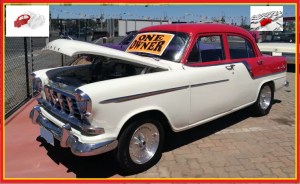 Yes, this can of course be true at times; if your old car is a good example of a popular model, collectable or a rarity,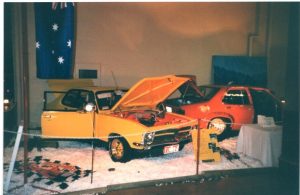 Or, you know, your one-owner low-kilometre as-new shiny pristine car with its factory owner's manual including fully stamped up-to-date VACC service books has been well looked after, has no accident history or known outstanding work needed doing for a RWC and is still driving like new? If this is the case? you're looking to get the most money you can for your old vehicle, you could sell it yourself – some owners do, and do it well – if you have the time to wait and are in no hurry to sell, have lots of patience-endurance, including people skills.  Nowadays, the internet can make it easier to sell a vehicle by advertising the vehicle online on any of the many good social media and vehicle sales websites available. You may not know there are also many businesses that will sell the car for you either on consignment or for a fee, plus some other LMCT businesses will buy your old car outright with full-payment to you by business day's end;
DABAS can elaborate on these last two examples when you become a client of DABAS.
Keep in mind: if you want to sell your old car yourself it does mean your time, including that you do the paperwork and RWC legwork. For all the potential benefits of selling your pristine old car yourself, it can at times be very inconvenient. You must advertise, wait for callers, give out your personal information to strangers, joyriders and potential Bathurst-inspired test pilots, all whilst staying at home for them to see the car – that is, of course, if they keep the appointment and turn up at all as planned – then haggle over price, wait for their decision and then fill in and handle all the legally required Vic-roads transfer paperwork yourself – plus – strangers will drive your car, and potentially come into your home.  Free DABAS tip: always stay with the car during an inspection or test drive. Do check that the potential buyer has a current valid unrestricted licence plus photo identification, is fit to drive under Vic-Roads rules; qualifies to be covered by your car-insurance guidelines – note: a minimum $1200 to $1400 excess and above generally applies under most insurance companies guidelines to unlisted drivers, if they were to be involved in an accident whilst test-driving your car.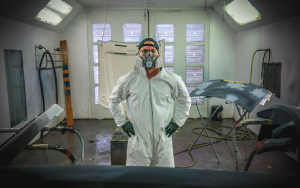 (Spoiler alert: let's not even start talking about how you're getting paid that large insurance excess in such a situation!).
Note: When your car is sold, do ensure the registration is transferred ASAP with Vic Roads; if you don't, you could be liable for any incidents if the vehicle's still in your name, and similarly, don't overlook to cancel your old vehicle's tollway E-tag.
Option 3: If you don't like the sound of the above two options, another popular option that you may not be aware of for what to do with your previous car is donate it to charity! Yes, that's right: there is a charity that raises money for kids' housing called Kids Under Cover. Soon after you contact them, they will arrange collection of your old car – free of charge – and send it to auction at a leading Melbourne LMCT auction house. The sale price obtained for your old car at auction goes towards building housing for kids; the sale price obtained will be advised to you, generally in writing, and you will also be given a tax-deductable receipt for the sale amount, to be used when submitting your financial year's tax return to the ATO.
 To find out more information about this option go to www.kidsundercover.com.au
Note: with this option, you can remove your old car's registration plates then cancel the remaining registration at Vic-roads prior to pick-up by Kids Under Cover and then you get any remaining registration balance refunded by Vic-roads cheque in the mail or EFT to the last registered owner.
At DABAS we know that buying a car to suit your needs can be one of the biggest purchases in your life;
We hope this intended to be "general-in-nature advice and information" blog page has provided some helpful assistance for you in deciding the path of your car-buying journey. We look forward to having a chat when the need arises for you to update your car; to assess your personal car-safety requirements and buying needs to suit your lifestyle.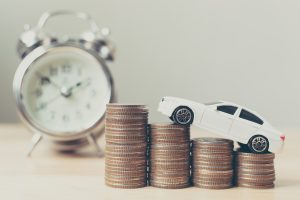 And importantly your set specified budget!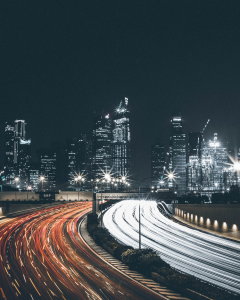 Whatever roads your life journey takes you on, DABAS can help you find a car to travel those roads.
Please note: Examples, options, pricing and information mentioned in this blog post is to be considered as a very general-in-nature summary; all specifications, pricing and RWC guidelines mentioned in this blog page may be outdated or superseded by your time of reading this blog page, your current car's valuations and change-over pricing will be negotiated and confirmed at the time of you updating into your new car, together with your chosen new vehicle's sales representative in their showroom at the time you transition to becoming a client of DABAS.
DABAS is aware of some things to consider and to be aware of when trading in or privately selling your old car, including the special trade-in incentives offered on drive-away-no-more-to-pay deals obtainable – at times – within leading brands' Melbourne dealerships.
These will be discussed upon your transition to becoming a client of DABAS.
To contact DABAS to discuss your car-buying needs, please click here.
To see some interesting things to consider when buying a car, please click here.
For a helpful  DABAS blog article on is it time to update your car , click here.
For a step-by-step example of a DABAS car-buying journey, please click here.
To visit DABAS's past blog articles index that may be of assistance, please click here.
Thanks for visiting DABAS's website and blog: Have a great day, Cheers, Tim.