DABAS blog post: June 27th 2018,
Hello readers: As mentioned in last week's DABAS blog, at many Melbourne dealerships currently, there are fantastic new-car deals available, due to the 30th of June 2018 end-of-financial-year sales (EOFYS). Depending on your budget, some of the more popular model variants come loaded with a host of extra safety gear all included in the drive-away price. A feature appearing more regularly in these cars and even entry-level variants is Autonomous Emergency Braking (AEB); many clients are not aware of AEB, or how it works, and the safety benefits to both them, their car's occupants plus other road users.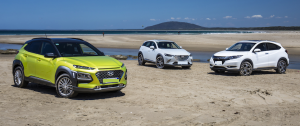 If you were looking at two similar cars – at similar prices – could the one with the included AEB help you finalise your purchasing decision?
In this Blog post DABAS will focus on a brief general explanation of AEB types available and the different automotive brands' names for it. We hope you find it an informative, interesting read.
If you would like DABAS to assist you in your journey to purchase any of the new 2018 new-car variants on EOFY sale with included AEB, please click here.
Here we go:
Auto Emergency Braking is a vehicle-safety technology that:
AEB can alert the driver to an imminent crash and help them use the maximum braking capacity of the car
AEB can also apply the brakes independently of the driver if the situation becomes critical
AEB has the potential to prevent a crash from occurring or reduce the impact speed of a crash.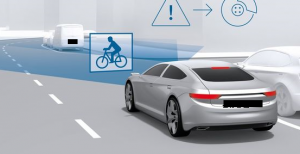 ANCAP is reported as saying that AEB technology is proven to reduce the likelihood of a crash and having the AEB technology results in a 38 per cent reduction in real-world rear-end crashes
Note:  most of the AEB systems in modern -day cars are designed to support the driver only in emergency situations. The driver remains responsible for the vehicle at all times.
AEB SYSYEMS
AEB crash-avoidance systems can be classified into three main categories:
1- Low-speed system: This version targets city driving where crashes often occur at low speeds but can cause injury. These systems look for the reflectivity of other vehicles and are not as sensitive to pedestrians or roadside objects.
2- High-speed system: These systems utilise long-range radar to scan further ahead of the vehicle (up to 200 metres) at higher speeds.
3- Pedestrian systems: These versions use a camera combined with radar to detect pedestrians through their shape and characteristics. The way in which pedestrians move relative to the path of the vehicle is calculated to determine whether they are in danger of being struck.
The three above versions of AEB are not necessarily in all vehicles and some may have two or more versions.
It is important to note: one of the problems surrounding AEB is that vehicle manufactures use a very wide variety of names to describe the technology thus, at times, confusing consumers and car buyers.
Some of the different names Include:
Active city stop (Ford),
Collision Mitigation System (Honda),
Intelligent brake assist (Infiniti),
Pre-collision Safety System with brake assist (Lexus),
Smart city brake support (Mazda),
Active brake assist (Mercedes),
City collision Mitigation (Mini),
Forward collision Mitigation (Mitsubishi),
Intelligent Emergency Braking (Nissan),
Pre-Collision Braking System (Subaru),
Pre-Collision Safety System (Toyota),
City Emergency Braking (Volkswagen),
City Safety (Volvo),
Pre-Sense plus (Audi)
Driving Assistant Plus (BMW)
Within each type of system there will also be variation in functionality, depending on the manufacturer and vehicle brand, model and variants (in terms of dash lights, warnings, braking function, time-to-collision, bells and whistles,  etc.).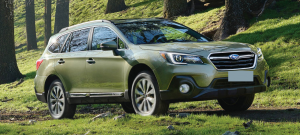 Some systems, like the Subaru Outback's comprehensive EyeSight Suite, will bring the car to a complete stop in an emergency situation, whilst some others can only apply mild braking and will not stop the car completely without driver intervention.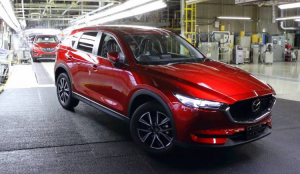 The potential for customer confusion between in-house systems goes beyond high-end brands to mainstream brands such as Mazda, which offers two separate emergency braking systems in the popular CX-5 SUV. Every CX-5 model features a camera-based Smart City Brake Support System which works between 4 and 80 km/h; high-end CX-5 variants get radar-based Smart Brake Support, which offers a greater range of capability, reportedly operating at speeds from 15 km/h to 160 km/h.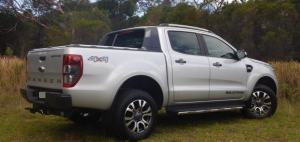 AEB with fully stopping capability is gradually becoming more common with Ford reportedly announcing that by this September 2018, its popular Ranger Ute variant, the Wildtrak, will feature AEB with pedestrian detection, included technology capable of bringing the vehicle to a full stop.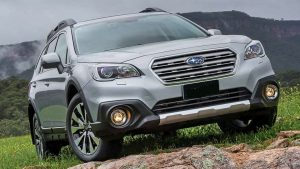 The majority of AEB systems work via sensors located at the front of the car where they are able to send out radar signals or laser and lidar beams scanning the road ahead (psst, lidar is a pulsed laser that measures distances). An exception to this  is Subaru's camera-exclusive system that scopes out the road ahead via stereoscopic cameras mounted at the top of the windscreen (please note= high- and low-speed AEB is standard on Subaru Forester, Liberty and Outback models).
Because not every AEB system is the same, the effectiveness can vary according to circumstances. For example, all systems can be affected by bad or wet weather. Neither camera-only systems nor radar-based systems function at their best in heavy constant rain or very heavy fog; Subaru's camera system actually switches off temporarily if it is effectively blinded when facing directly into the sun.
Many systems use a mix of technologies to produce an effective result, particularly in terms of pedestrian protection where cameras are better at recognising specific shapes than radar, lidar or laser beams. Although, even if radar, lidar (lidar is a pulsed laser that measures distances) and laser beams do have their limitations, the fact they do not totally depend on visual recognition is an advantage over camera-only systems in poor lighting, or situations where camera visibility is affected.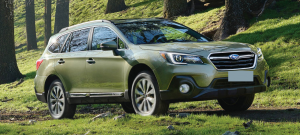 Subaru is reported to have said that there are advantages to its camera-based AEB – which has proved itself in independent testing as very effective in "ideal" circumstances – including the fact that the mounting of the cameras within the car, high on the windscreen, renders it less prone to damage than grille-located systems in the potential accident that is being avoided.
Important Note: DABAS notes that AEB may not be standard or optional for all brands, models or variants. DABAS will, upon your transition to being a client of DABAS, consult with your chosen dealership to ensure your selection has AEB included in the drive-away price.
To watch a TAC video of AEB in action please go to the link below at
https://www.youtube.com/watch?v=4XdzWv14nO0
At DABAS we know that buying a car to suit your needs can be one of the biggest purchases in your life; we hope this intended to be general -in-nature information, and Blog page has provided some helpful information to assist you in deciding the path of your car-buying journey.
Please note: All specifications etc. – mentioned in this blog page will be confirmed together with a representative of your chosen vehicles brand, in their showroom, upon your transition to becoming a client of DABAS.
If you would like DABAS's help and assistance please click here
We look forward to having a chat when the need arises for you to update your car; to assess your personal car-safety requirements and buying needs to suit your lifestyle,
 And importantly your set specified budget!
Whatever roads your life journey takes you on, DABAS can help you find a car to travel those roads.
To contact DABAS to discuss your car-buying needs  please click here
Thanks for visiting DABAS's website and blog: Have a great day
Cheers, Tim.