Dabas Blog post 28th of May 2018;
Hello readers,
Hope the week is going well; it's even going better for the brand-new Ford buyers with DABAS at recent news –  if you're buying a brand-new Ford delivered after May 1st 2018 you will benefit from Ford Australia's new 5-year unlimited-kilometres warranty on all brand-new vehicles across the entire range. This is not a limited time special offer; this is what Ford Australia has now introduced on all Fords across their range delivered after May 1st 2018. The new warranty replaces the brand's previous 3-year 100,000km warranty, offered on brand-new Ford vehicles previous to May 1st 2018.
Every vehicle in the Ford range is covered by the new deal, which extends beyond passenger cars such as the Fiesta and Mondeo to include the Transit van and the popular Ranger Ute range variants.
This new deal gives Ford Australia a seemingly important advantage in the popular and competitive Ute segment, where key competition Ute rivals such as Nissan and Toyota currently offer only 3-year warranties, while the Mitsubishi Triton and the Isuzu D-Max ute ranges offer 5-year warranties limited to 100,000 km and 130,000 km respectively.
This is great news for the sportier Ford car buyer, as this new deal also puts the Focus RS Hot hatch on par with the Honda Civic Type R and Hyundai i30 N, also giving it an advantage against segment rivals the VW Golf R, plus the upcoming Megane RS, which are backed by only 3-year warranties.
With Ford Australia offering the new 5-year warranty deal across their range, this gives even more value to brand-new Ford buyers.
The Ford Ranger now has the class's leading standard warranty within the cab chassis and pick-up segment.
The new Ford Australia warranty program brings Ford into line with Hyundai's 5-year warranty which must put pressure on competition rivals like Mazda and Toyota, which still have only 3-year warranty programs.
As previously, Ford Australia is still offering capped-price servicing across the range including free satellite-navigation map updates, a loan car program and 12 months of roadside assistance through membership to automotive clubs like the RACV.
At DABAS we know that buying a car to suit your needs can be one of the biggest purchases in your life; we hope this intended to be general -in-nature advice and Blog page has provided some helpful information to assist you deciding the path of your car-buying journey. All details will be confirmed with DABAS's chosen Ford dealer during your car-buying journey with DABAS.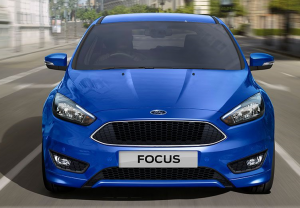 We look forward to having a chat when the need arises for you to update into your next car; to assess your personal car-safety requirements and buying needs to suit your lifestyle; And importantly your set specified budget!
Whatever roads your lifestyle journey takes you on DABAS can help you find a car to travel those roads.
To contact DABAS to discuss your car-buying needs  please click here 
Thanks for visiting DABAS's website and blog: Have a great day
Cheers; Tim.