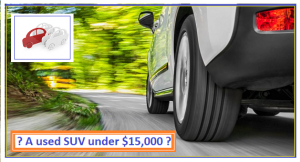 DABAS blog post: early November 2018.
Hello readers, DABAS hopes your November is off to a good start; in this blog post let's have a look at five popular used SUVs starting under $15,000. You do not need to run a farm in the Wimmera wheat-belt region of Victoria to appreciate a good 4WD or SUV; their ever-increasing  popularity over recent years, some say, has seen the large demise in sales (or extinction) of last century's traditional Australian family sedan and station wagon – like the Australian Ford Falcon range that was produced in Australia for over 50 years, just to name one of many. Growing young families all over Melbourne, Australia – and the world – find a SUV more versatile and spacious, with the added benefit of better road vision in general, due to an SUV sitting higher because it has a larger ground height clearance compared to the traditional family sedan or wagon. A SUV can appeal to all driver age and market demographics, providing a level of ruggedness that allows for extra fun adventures; they also accommodate an ageing population's hips, knees, bodies and mobility needs that require ease of vehicle entry and exit – these have certainly helped the SUVs' popularity and sales success, overtaking the previous decade's family car. One of the main obstacles to buying a new SUV can be the price. If your heart is set on one of the larger models (Land Cruiser Sahara, Pajero Exceed, CX-9, Kluger Grande, MU-X etc.) with all the trimmings, your bank account balance or re-draw mortgage facility better be ready for a big dent, because they don't come cheap.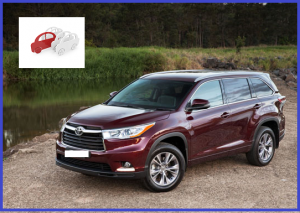 Over the past few months, DABAS has featured in its blog posts many of 2018's brand-new SUVs from various manufacturers' RRP segments, including some of the SUV flagship models with price tags of more than $60,000, depending on your chosen badge: that's why some customers are opting for a good city-sized second-hand SUV.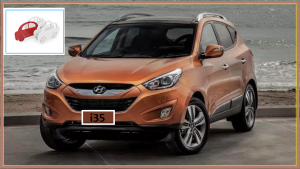 At DABAS we understand everyone's budget for an SUV is different, so in this DABAS blog post let's have a summarised look at five of the previously bestselling SUVs of the past – now popular as used SUVs that are generally available – at times – within a "starting budget" of $15,000 at a LMCT used-car dealer near you.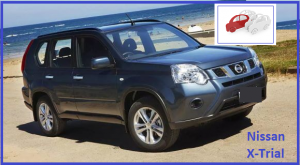 We hope you find it an interesting read whilst shining some light on these popular SUV model ranges, providing some useful "very general-in-nature" information to help you on your car-selection and car-buying journey.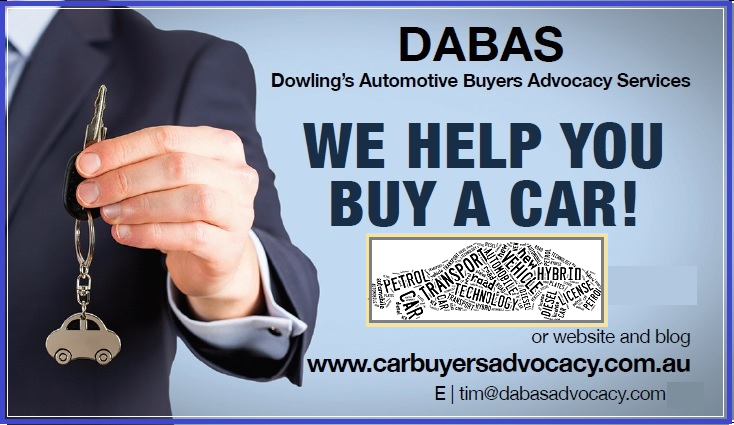 If you would like DABAS's assistance buying a car, please click here.
Here we go
Please note; A budget of $15,000 may be exceeded if choosing the range-topping flagship variant SUV model
or the most recent model years of the five used SUVs listed below.
Toyota RAV-4 (3rd Gen, XA30: 2006-2012)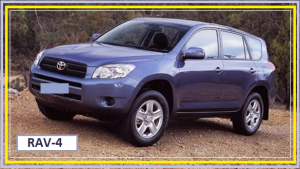 Toyota's smallest off-roader comes with a 2.4L twin-cam, 4-cylinder engine with reported peak power of 125 kW at 6000 revs, so it has the grunt you need for lots of camping road-trip adventures. Available in 2WD and 4WD in various trim levels. The 2010-2012 Toyota RAV-4 Cruiser AWD variant with heated leather seats and many extras is the flagship model that sells very quickly when advertised; so, it's one to look out for when in this price range. Standard goodies include 17-inch alloy wheels, tilt-and-reach steering wheel, ABS, anti-skid brakes, CD sound system, cup holders and lots of handy storage compartments. The RAV 4 has quite a good reputation for reliability; it's easy to park and handles Melbourne's suburban sprawl well. If you love going on road trips to the beach or the bush, the RAV 4 will do most of what you ask of it without complaint – current and past owners say it's a competent all-rounder with plenty of cargo space and pleasant handling, with a roomy interior, quality mechanical build, good 4-cylinder fuel economy, solid safety rating, with Toyota's reputation for reliability and good re-sale value. Some past owner reviews have mentioned road noise at higher speeds whilst also noting the RAV-4's minimal towing capacity.
For a detailed used-car review of the Toyota RAV-4 from cars guide please see the link below in your web-browser
www.carsguide.com.au/car-reviews/used-car-review-toyota-rav4-2006-2009-13481
Mazda CX-5 (1st Gen, KE: 2012-17)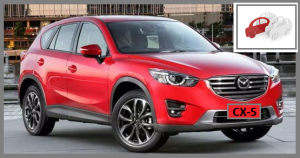 Psst – note – Mazda CX-5 Models newer than 2012-13 may cost more than a $15,000 budget.
When it comes to medium-sized SUVs, the CX-5 is a very popular model. It features an excellent climate-control system and was the first vehicle in its class to include lane-departure warning and high-beam control. Every model in the range comes with a comprehensive array of safety features, including Dynamic Stability Control, ABS Brakes, six airbags, Emergency Brake Assist and Electronic Brake Force Distribution. If you require plenty of space, the Mazda CX-5 ticks the boxes, with fold-down seats, a large boot opening and a low-lift gate. Past reviews of this series Mazda CX-5 report a smooth transmission, nice ride handling, good craftsmanship, proven reliability, high-quality infotainment system and an excellent range of safety features, although some did mention that the Mazda CX-5 could do with a little more engine power.
For a detailed used-car review of the 2012 Mazda CX-5 from cars guide please see the link below in your web-browser.
www.carsguide.com.au/car-reviews/2012-mazda-cx-5-first-drive-review-11362
Hyundai ix35 (2nd Gen, 2010-2015)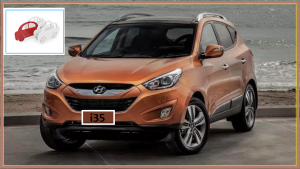 The Hyundai ix35 is technically an SUV, but it's most regularly used by its owners like a family station wagon. You're likely to see the Hyundai i35 used for suburban commuting, supermarket runs, school and after-school sport activity drop-off trips than for serious off-roading in challenging terrain.  The entire Hyundai range has been making it presence known in the Australian car market in recent years. The Hyundai ix35 comes in Active, Elite and Highlander trim levels, with a choice of 2.0L turbo-diesel or 2.4L petrol engines. The range-topping Highlander comes with all sorts of great inclusions like leather trim, panoramic glass roof, cruise control, keyless entry, dual-zone air conditioning and much more. Past reviews have reported that the Hyundai i35 is well built, has a good engine (especially the diesel version), has good cargo space, and spare parts are readily available; it was also noted that the suspension is well suited to our Australian road conditions. It has been reported that the Hyundai i35 is lacking enough shoulder space in the back seat for three grown adults.
For a detailed used-car review of the Hyundai i35 from cars guide please see the link below in your web-browser.
www.carsguide.com.au/car-reviews/hyundai-ix35-52892
Nissan X-Trail (2nd Gen, 2007-2013)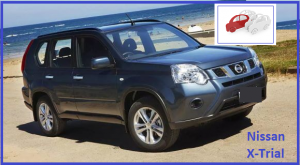 The Nissan X-Trail isn't really designed for serious off-roading, but it holds its own on dirt tracks and trips to the beach. It's mechanically sound and improvements to the 2.5L petrol engine from the previous models result in better fuel economy whilst reducing noise and vibration. The Nissan X-Trail 2.0L diesel engine model is reported to have good low-end torque – offering good towing capability with smooth drivability.  Nissan X-Trail owners comment on its great reliability whilst representing good value for money, good fuel economy for this size vehicle, the high driving position for good road vision, its roominess and comfortable ride – and the good towing performance in the diesel Nissan X-Trail version. Some say the Nissan X-Trail's boxy shape isn't as stylish as that of some of its opposition.
For a detailed used-car review of the Nissan X-Trail from cars guide please see the link below in your web-browser.
www.carsguide.com.au/car-reviews/nissan-x-trail-used-review-2007-2012-39710
Honda CRV (3rd Gen, 2007-2011)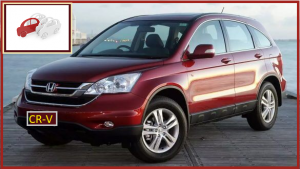 The Honda CRV sells well in Australia – but not because it's a favourite with those who love to drive through creek beds, tackle mountains or sandy shorelines – It sells well due to suburban city dwellers being impressed by its stylish design and its versatility as a family car. The Honda CR-V has found its place in the Australian car market and occupies it competently. Past reviews have reported that this model Honda CR-V was stylish inside and out, being a spacious family car, with good driver visibility and solid safety features including electronic stability control; some say fuel economy on this series Honda CR-V is ok but nothing to write home about.
For a more detailed used-car review on this Honda CR-V from cars guide please see the link below in your web-browser
www.carsguide.com.au/car-reviews/used-car-review-honda-cr-v-2007-2009-13523
Please note; A budget of $15,000 may be exceeded if choosing the range-topping flagship variant SUV model; or most recent model year of the five SUVs listed above.
At DABAS we know that buying a car to suit your needs can be one of the biggest purchases in your life; we hope this intended to be "general-in-nature advice and information" blog page has provided some helpful assistance for you in deciding the path of your car-buying journey.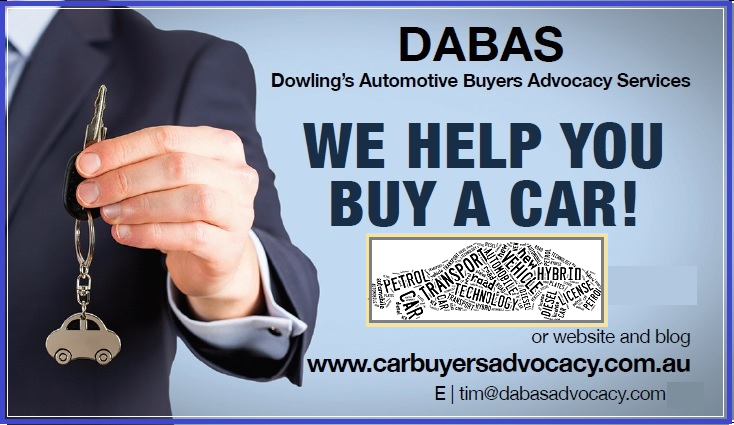 We look forward to having a chat when the need arises for you to update your car; to assess your personal car-safety requirements and buying needs to suit your lifestyle.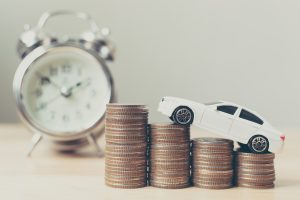 And importantly your set specified budget!
Please note: examples, options, pricing and information mentioned in this blog post are to be considered as a very general-in-nature summary; all specifications, pricing mentioned in this blog page may be outdated or superseded by the time of your reading of this blog page, all information and pricing will be negotiated and confirmed at the time of you updating into your next car, together with your chosen vehicle's sales representative in their LMCT used-car showroom at the time you transition to becoming a client of DABAS.
DABAS is aware of some things to consider and to be aware of when updating, trading in or privately selling your old car at a LMCT used-car yard, including the special trade-in incentives offered on drive-away-no-more-to-pay deals obtainable – at times – within leading brands' Melbourne LMCT used car dealerships.
These will be discussed upon your transition to becoming a client of DABAS.
To see a self-evaluating check list – is it time to update your car – please click here
To contact DABAS to discuss your car-buying needs, please click here
To see some interesting things to consider when buying a car, please click here
To see 3 things to consider when moving on from your old car, please click here
For DABAS past blog topics: see our archived index, please click here
For a step-by-step example of a DABAS car-buying journey, please click here
Thanks for visiting DABAS's website and blog: Have a great day, Cheers, Tim.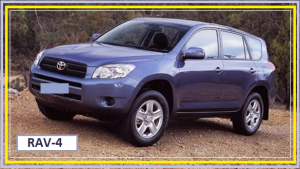 For whatever roads your life journey takes you on, DABAS can help you find a car to travel those roads.