DABAS blog – 2020 "time travel anyone?  during Stage 4 Melbourne Covid-19 lockdowns.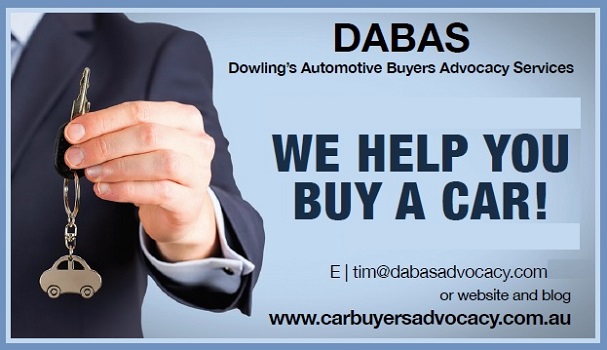 Hello readers, hoping all is going as well as possible during September's continuing stage 4 Covid-19 lockdowns here in Melbourne. There is light at the end of this Covid-19 lockdown tunnel – with a well-publicised road-map out – it just seems that currently in Melbourne we are stuck for a few more weeks in the MCG's car-park – or – the Geelong road freeway boom gates, still waiting for the car's navigation systems to update so as to be let out onto that road-map. Or, alternatively in an imaginary Hollywood-inspired world – we could take a ride in the back-to-the future movie's DeLorean time machine and fast-forward to 2021 and be well on the way along that road already. 🙂
For a Covid-19 lockdown distraction – with that fictious time-machine in mind – here is a bit of light-hearted diversionary reading during these continuing Melbourne C19 lockdown restrictions –  and as a fellow car-enthusiast – let us have a closer look at the DeLorean car model on which Hollywood based its famous Back to the Future movies' time-machine.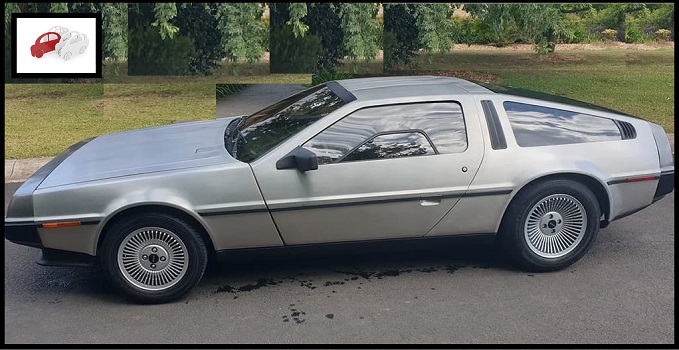 Whether you are talking Hollywood movie fantasy machines or reality, the DMC DeLorean coupe belongs in a place few other cars inhabit. The rear-engine, gullwing-doored and unpainted stainless steel-clad DMC DeLorean coupe was more hyperspace than hyper car. A physical automotive marketplace presence between 1981 and 1983, it has been an almost metaphysical presence ever since. Though it was the star of the Back to the Future movie series beginning in 1985 and although it rode with the stealth ride height of an Italian prancing horse exotic, the stainless-steel-clad two-seat coupe was, in the reality, little more than a really cool-looking sports car; with some reports saying more show than go.
Conceived and developed in America, assembled in Ireland and powered by a V6 engine co-developed by Peugeot Renault and Volvo, the DeLorean coupe was styled by Italian designer Giorgetto Giugiario and set up for the road by Lotus founder Colin Chapman.
For US film-maker Robert Zemeckis in the 1980s, the DeLorean was a golden opportunity to showcase American car-building talents. Company founder John DeLorean probably was not aware of it at the time, but those movies pretty much guaranteed the coupe's immortality. Even people without any great interest in cars knew – and still know – about the heroic, time-travelling DeLorean. That is all very well. But, in the real world, the DeLorean was beset by the over-ambitious plans of the company's founder and the fact that, despite looking the part, it was not a performance car at all. With less than 100kW on hand, the DeLorean's 2.8-litre V6 was scorned by the more brutal European exotics with racetrack family-tree DNA in their blood.
But it is certain John DeLorean never had thoughts about his stainless-steel creation ever seriously mixing it competitively with the likes of Ferrari or Porsche. Although a very quick turbo version was developed, there were never any Nascar aspirations at DeLorean. The quicker turbo-charged DeLorean came too late anyway. On the back of over-ambitious sales expectations which saw an over-supply of cars being built, DeLorean went into bankruptcy in 1982 after making around only 9000 vehicles.
In some ways all this makes it a surprise to discover that the DeLorean coupe was a reality. And that it is still possible to buy one, even in Australia. Take for example a superbly presented 1981 model that was recently seen in the classifieds for under $90k. If you were talking about a mid-engine V12 supercar, the price would sound a bargain. But of course, with nothing more than a relatively low-powered 2.8-litre engine sitting within its shapely form, a supercar the DeLorean is not. So, in reality, the DMC DeLorean may not have been a performance car with racetrack credibility, but who in Melbourne today wouldn't mind a neat two-seat coupe that's capable of transporting you onto Daniel's Covid-19 roadmap to recovery sooner than later.
So, when the time comes to buy your perfect 2020-2021 social distancing bubble – a new-car – to drive on that map's roads in post-Melbourne lockdowns, DABAS knows that buying a car to suit your needs can be one of the biggest purchases in your life. DABAS offers flexible personal assistance to clients on their car-buying journeys tailored to suit their individual budgetary needs. DABAS services can be delivered in a vast variety of ways, including – but not limited to –  phone consultation/s, Zoom meetings, research emails, research links, LMCT yard email link referrals, face-to-face meetings at a car-yard/s, in the cafe at an LMCT car-yard or at the café of a leading Melbourne automotive auction house; even in your home if required. The choice is totally yours pending personal needs and the urgency timelines of being behind the wheel of your next car.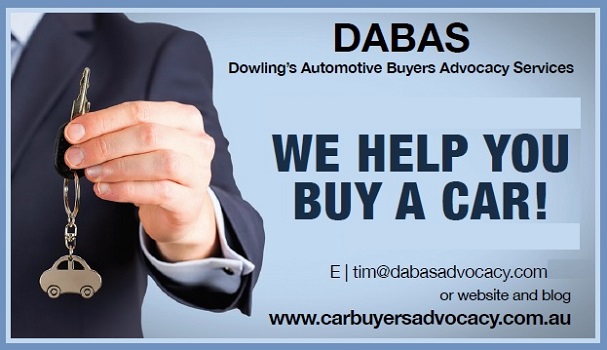 DABAS services are offered flexibly, as stages in a journey. You pick what stage of your journey you may need DABAS's assistance: maybe the full journey, or just vehicle selection/clarification, or just providing a car-yard buffer zone and help with the yard process.
We hope this intended to be "general-in-nature reading and information" page has provided some light-hearted C19 lockdown relief, here in Melbourne AU. By clicking on DABAS's blog index link here you may find some helpful assistance for you in deciding the path of your car-buying journey. By clicking on the included highlighted links It may even shine some light on other information that assists you in selecting a suitable vehicle for your personal car-buying needs by providing some useful "very general-in-nature" information on your vehicle selection journey.
Please note any examples, options, pricing and information mentioned in our blog pages are to be considered as a very general-in-nature summary; all specifications,  information in all DABAS pages will be confirmed at the time of you updating into your next vehicle, along with your chosen vehicle's sales representative in their LMCT showroom at the time you transition to your selected stages with DABAS.
Whatever roads your life journey takes you on, DABAS can help you find a car to travel those roads.
Have a great day, Cheers, Tim.
Please note: information mentioned on this page is to be considered as a general-in-nature summary, as clients have individually tailored needs for their DABAS automotive buying journey, information mentioned on these pages should be considered as a basic guide and general summary. Information on this page can be discussed and clarified – if needed – upon your transition to becoming a client of DABAS.