DABAS blog post mid-August 2018.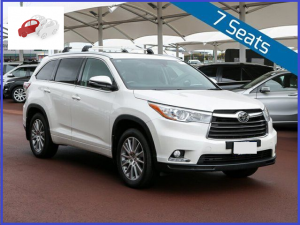 Hello readers,
DABAS hopes the last month of Melbourne's winter 2018 is treating you well, and your AFL team is in the finals? With that in mind – that got me thinking – every Saturday, at ovals all over Melbourne, young children are playing Aus-kick football, then soon after driving into the AFL game of the day; so, in this week's blog, let's look at a 7 seater used-car option, to suit the whole family that can get them to the game and which fits a good portion of the team, including the Melbourne Storm team, comfortably (or interstate visitors from the Rugby states)  without you having to spend over thirty to forty thousand dollars . . . or much more! ln this week's blog we will have a "general in nature look" at the update of the 2014 Toyota Kluger: could this be your growing family's next car?  We hope you find this an interesting read, providing some useful information to help you on your car-buying journey.
If you would like DABAS's assistance buying a car, please click here.
Here we go
To start with, some trivia for the car enthusiast, The Kluger is also called the Highlander in other countries; due to Toyota Australia being unable to use the Highlander name in Australia because of the trademarked Hyundai Terracan trim line, Toyota Australia calls the vehicle the Toyota Kluger here (pronounced clue-ger). The name is derived from the German word klug, which means smart or clever ("Kluger" meaning "one who is smarter"). This 2014 model is the third generation Kluger Xu-50 produced from 2013/14 to present with a minor update in 2016. Production of this series began in December 2013 after being unveiled at the New York motor show earlier in the year (March 27th, 2013); it is also approved to be used as a New-York taxi cab, and it's built on the Toyota K platform.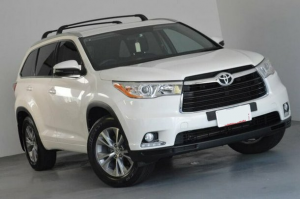 VALUE: (when brand-new in 2014)  The 2014 update of the Toyota Kluger is a seven-seat-only proposition. The previous range started at $39,990 for a five-seater when new, plus ORC. The earlier 2014 starting price of the seven-seat version was roughly about $42,000 for a front-wheel-drive and $44,990 for an all-wheel-drive, plus ORC. In 2014 this did place the Toyota Kluger at the expensive end of the class. In 2014 a seven-seat Ford Territory could have been purchased for less than $40,000 drive-away (during special promotions), and the Holden Captiva had dipped below $35,000 drive-away for many months in 2014 throughout sales promotion events.
With the boosted standard-seat count, the Kluger's entry price crept up to $40,990 in 2014, up $500 from the previous $40,490 five-seat KX-R. The previous KX-R and KX-S model grades were replaced by the more Toyota-traditional GX and GXL, but the Grande moniker still adorned the top spec flagship. All grades are available in either front- or all-wheel drive, with the latter's $4000 premium, at the time in 2014, $500 less than before.
The base $40,990 (plus on-road costs) GX was $2,200 less than the previous seven-seat front-drive KX-R, and Toyota claimed it packed at least $2000 worth of extra features. Standard equipment included a 6.1-inch multimedia display with a reversing camera and rear-parking sensors, also the Toyota Link connectivity interface, three 12V power sockets, auto headlights, LED daytime running lights and 18-inch alloys.
The 2WD GXL started at $49,990, +orc, and gained three-zone climate control, leather trim accents, power driver's seat, proximity keys, and unique 18-inch alloys.
The top-line Grande started at $63,990, +orc, in 2WD guise, and added heated and ventilated front seats, active cruise control, an 8-inch multimedia display with SUNA live traffic updating satnav, DAB+ digital radio, sunroof, second-row retractable sunshades, a 9-inch overhead rear seat entertainment screen with Blu-ray and three sets of wireless headphones, powered tailgate, a 4.2-inch colour instrument display, LED headlights with auto-high beam and 19-inch alloys.
TECHNOLOGY: As before, a rear camera is standard across the Kluger range, but the screen is larger, and every Kluger model gets rear-parking sensors included.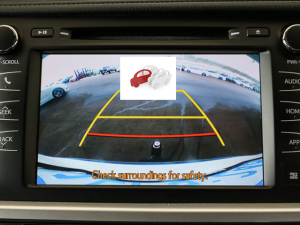 Top-end models also got lane-wander alert (a camera checks you're driving within your lane and the system beeps if you step out of line) and radar cruise control, which maintains a safe gap between you and the car ahead. But for all the clever gadgets, Toyota still did not include a digital speed display on the screen between the analogue dials in the dash.  What is said by parents to be a great in-car app is the high-end 2014 Kluger models have a function that broadcasts the voice of the driver to the rear speakers. This means you don't have to yell at the back-seat passengers any more, although the volume is limited. This clever function means the driver can keep their eyes on the road because they don't have to turn their head to project their voice to the second- and third-row seats.
DESIGN:  Some say it looks like a Kenworth truck's love-child: that's potentially due to it being designed in Toyota's California studios, in the land where big is usually meant to mean better. The updated 2014 Kluger model is bigger inside and longer overall than the previous model series. The downside is it's slightly harder to park than the previous model because you need to find a bigger space at your local shopping centre or family sports centre's gymbaroo, (and hope the person who parks next to you keeps in the marked white lines, so you can get in your door). The 2014 Kluger's body-metal is significantly more aggressive than the previous model and looks like the big brother of the RAV4. Riding on the same 2790mm wheelbase as the second-generation model, the 2014 Kluger added an extra 80mm in length – most of which is behind the rear wheels – to total 4685mm, with the extra length benefitting second- and third-row passengers and cargo. . .  and your Great Dane puppies.  Also aiding accommodation and cargo space is a more compact double-wishbone rear-suspension design.  Third-row occupants have 110mm more shoulder room than the previous model and 83mm more hip room, and the access gap from the side doors has been widened by 70mmin in this series update 2014 model. The one-motion fold mechanism also incorporates a reclining function. With the third row in place, cargo space is 195-litres – leaving enough room for a small esky – which can expand to 529-litres with the third row flat, and 1171-litres (to the window line) with all rear seats folded. Loading to the window line is also made easier with the Grande's handy glass hatch component of the tailgate.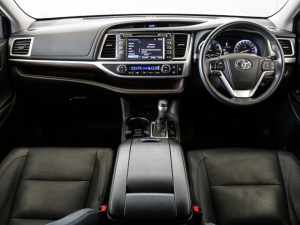 Toyota's success with interior design in 2014 continued with the Kluger, with an impressive variety of textures and colours used to good effect, with an excellent perception of quality and array of storage spaces punctuated by the large padded under-dash tray and a gigantic 24.5-litre centre console cavity.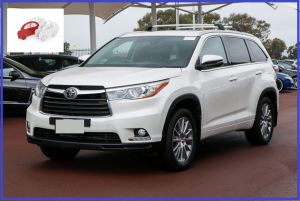 Despite its size and standard features, the 2014 Kluger's weight is 1935-2065 kg, thanks to the use of high-tensile steel in its construction. All traditional US-origin mistakes are absent from the Kluger, with a right-hand indicator stalk, left-side-oriented third-row access, right-side-oriented gear-selector display and a right-hand bonnet release – this is despite Australia and New Zealand being the Kluger's only right-hand-drive markets. Payload ratings range between 675-735kg for both drivetrains, and the previous model's 2000kg braked tow rating and full-size alloy spare underneath the rear overhang are retained. A full-size spare wheel is standard on all models of the 2014 Kluger.
INSIDE:  the cabin took on a more upmarket appearance over the previous model. There are ample storage pockets and cubbies, including a massive 24.5-litre centre console that could swallow your gym-bag. A very handy feature of the interior is that the centre section of the second-row seats can slide forward (independently of the seat on the other side) for better back-seat access. And the middle seat can be removed altogether to turn the Kluger into a six-seater with a step-through middle-row seat.
SAFETY: Seven airbags, stability control and a five-star safety rating – All models come with seven airbags – with curtains extending to the third row. Standard features are reversing camera and rear sensors, traction and stability control, hill-assist, and, on all-wheel drive models, add hill-descent control. The 2014 Grande models also come with active cruise control, lane-departure alert, pre-collision safety alert, brake assist, and blind-spot monitoring. Note – as the Kluger is now built in the USA: The USA has more stringent crash-test requirements than Australia, with particular regard to "roof-crush" roll-over protection.  Despite being US-sourced and -built, 2014 Australian Klugers benefited from increased rear spring rates and revised damper tuning, developed by local Toyota engineers to suit our Australian roads and tastes. This resulted in reportedly tight body control for the segment, with body-roll and pitch contained beyond most reviewers' expectations.
ENGINE/TRANSMISSION:  Those hoping for a hybrid or diesel version of the 2014 Kluger like overseas will have to keep putting coins in the wishing well, with in 2014 no plans for either to join the Australian line-up, following a similar formula to its Nissan Pathfinder, Mazda CX-9 and Subaru Tribeca rivals. The new model continued with the 201kW/337Nm (at 4700rpm) 3.5-litre petrol V6 of the previous generation; the ample performance from the 3.5-litre V6 comes as no surprise to anyone who's driven a second-generation Kluger. Toyota claims 0-100km/h acceleration of 8.3 seconds for 2WD versions, and 8.7 seconds for AWD models, but the automatic transmission was now a six-speed unit in 2014, up from the previous model's five-speed transmission.  All-wheel drive versions upgraded from the previous full-time system to a new torque vectoring part-time system, which along with flexible lockup of the new transmission helped to achieve marginally improved fuel consumption of between 10.2-10.4L/100km for 2WD models, and 10.6L/100km for AWD versions – down from the 11-11.6L/100km for previous versions. The Kluger continues to do its best on regular 91RON fuel, and an open-road range of at least 680km can be expected from the 72L tank.
DRIVING: General first impressions from DABAS's research into reviews on the 2014 updated Toyota Kluger, The 2014 Toyota Kluger is reportedly quieter than before. Presumably, on this updated 2014 model, Toyota added sound deadening and made some other refinements to cut noise from the engine, road noise, large tyres and the wind, as the boxy shape of the two-ton Kluger wagon pushes through the Monash freeway's or Bellarine highway's air. The 2014 Toyota Kluger is (allegedly) relatively fuel efficient: when not under rough loaded/towing/ or lead foots, when being compared with other six-cylinder petrol engines in the segment, but a diesel is not available given that the 2014 Kluger was sourced from the US where diesel isn't popular for passenger cars. A fuel-saving stop-start system (which cuts the engine when idle) is also absent. And on this 2014 updated Kluger, Toyota elected not to offer the 2.7-litre four-cylinder petrol that was available in the US on the previous model.
The previous 2013 Kluger model has a permanent all-wheel-drive system sending an even split of power to all four wheels most of the time.  The updated 2014 model Kluger has an "on-demand" all-wheel-drive system that only sends drive to the rear wheels when it notices a loss of traction. This explains why reviews reported feeling some tugging of the steering wheel on initial brisk acceleration, as the front tyres try to follow the contour of the road. The previous model Kluger's front-wheel-drive was also reported to be a bit of a handful in this regard, especially on Melbourne's rainy August winter roads. The 2014 Kluger reportedly steers securely enough but is still reported to be not as good as a Ford Territory or Mazda CX-9. The High-spec Kluger Grande model on 19-inch Toyos is said to be a nicer experience than the mid-grade version equipped with 18-inch Michelin tyres. The ride over bumps is said to be excellent on both models.
Some more thoughts to consider: In 2018;
Kluger – Pricing ranged from $40,000 to $65,000 when brand-new in 2014 (plus on-road costs)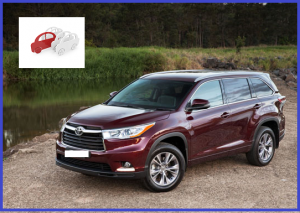 To buy a brand-new 2018 model Toyota Kluger today,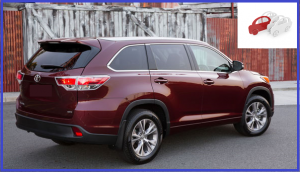 The range is from $49,198 to $72,118, (psst- DABAS is aware of an Brand-new in 2018 entry level GX Kluger for $42,999 drive away, presently
. . contact DABAS for details)
Over 103,000 Toyota Klugers are already on Australian roads. (pssst> more than this many are sold in America each year). The once king of the large faux-wheel-drive and "Saturday Aus-kick or soccer run" family wagons slipped to fourth place in the category in 2013, beaten in the sales race by the Ford Territory, Holden Captiva7 and Jeep Grand Cherokee.
The March 2014 updated Kluger was the first Toyota sold in Australia sourced from the USA. Instead of Japan, the 2014 model comes from Indiana, USA. The updated 2014 Toyota Kluger is reportedly a big improvement on the previous Toyota Kluger – as good as the previous model was – Toyota in 2014 is said to have needed to sharpen its pencil to bring the price back comparable to segment competition that was out-selling the Kluger in 2014.
To review your needs in August 2018 > Buying a used Kluger is still expensive as a Kluger holds its re-sale value well, for a good loved one with good history, etc , even more for the top spec with the full leather trim and all the trimmings. > current used pricing is regular@ est. $29,999>$33,999+ . . drive away for good low km example of the entry-level GX.  ("A Dabas free tip" =  if you are not needing a "big"7-seater ? You could get a demo 2018 opposition model > entry-level 7-seater >with most of a 5-year warranty for this money. . . contact DABAS for details)    Some "more free tips" if set on a Kluger – Mechanics recommend & love them, if serviced regularly etc.Check for water/off-road damage on a used example, horse float/general towing damage? Accident damage?  Full service regime? This model Kluger was also very popular with telecommunications companies etc.,  military bases and they even popped up as taxis in Victoria (so due diligence is required to select the best example for long-term value)
A Toyota Kluger 2014 and previous models' specs and "general price" estimations in August 2018
The below pricing reflects – and – includes LMCT yard & private sales examples averaged out.
Grande (4×2)      3.5LULP 6 SP AUTO         $35,444 – 49,000
Grande (4×4)      3.5LULP 6 SP AUTO         $33,942 – 48,990
GXL (4×2)             3.5LULP 6 SP AUTO         $30,888 – 38,880
GXL (4×4)             3.5LULP 6 SP AUTO         $27,350 – 41,990
GX (4×2)               3.5LULP 6 SP AUTO         $24,588 – 35,990
GX (4×4)               3.5LULP 6 SP AUTO         $25,500 – 36,990
Earlier 2013-2014 models before the 2014 update in series.
Grande (FWD)   3.5LULP 5 SP AUTO         $32,340 – 38,500
Altitude (FWD)  3.5LULP 5 SP AUTO         $28,160 – 33,880 7 Seat
Altitude (4×4)     3.5LULP 5 SP AUTO         $26,400 – 32,560
KX-S (4×4)            3.5LULP 5 SP AUTO         $29,260 – 35,310
KX-S (FWD)         3.5LULP 5 SP AUTO         $26,290 – 32,450
KX-R (4×4)            3.5LULP 5 SP AUTO         $24,310 – 30,030 7 Seat
KX-R (4×4)           3.5LULP 5 SP AUTO         $22,990 – 28,380 5 Seat
KX-R (FWD)         3.5LULP 5 SP AUTO         $23,210 – 28,710 7 Seat
KX-R (FWD)         3.5LULP 5 SP AUTO         $20,130 – 25,520 5 Seat
At DABAS we know that buying a car to suit your needs can be one of the biggest purchases in your life; we hope this intended to be "general-in-nature advice" and Blog page has provided some helpful information to assist you in deciding the path of your car-buying journey. We look forward to having a chat when the need arises for you to update your car; to assess your personal car-safety requirements and buying needs to suit your lifestyle.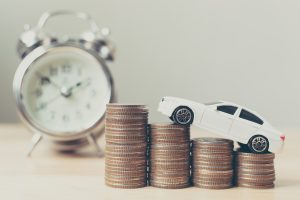 And importantly your set specified budget!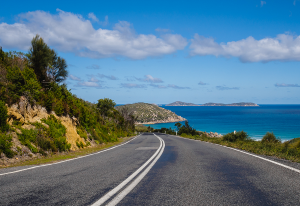 Whatever roads your life journey takes you on, DABAS can help you find a car to travel those roads.
Please note:  All pricing mentioned in this blog post is to be considered as a general-in-nature summary and expired within 2 days of publishing. – specifications mentioned in this blog page will be confirmed together with your chosen Toyota Kluger's sales representative in their showroom upon your transition to becoming a client of DABAS.
DABAS is aware of some things to consider and to be aware of when purchasing a used 2014 Toyota Kluger and spending within this higher value used-car price range does require due diligence: these will be discussed upon your transition to becoming a client of DABAS.
To contact DABAS to discuss your car-buying needs . . .  please click here
To see some more helpful information, go to our blog archives index . . .  please click here
To see a step-by-step example of a DABAS car-buying journey. . .  please click here
To see some interesting things to consider when buying a car. . .  please click here
Thanks for visiting DABAS's website and blog: Have a great day
Cheers, Tim.