Dabas blog post: late November 2018.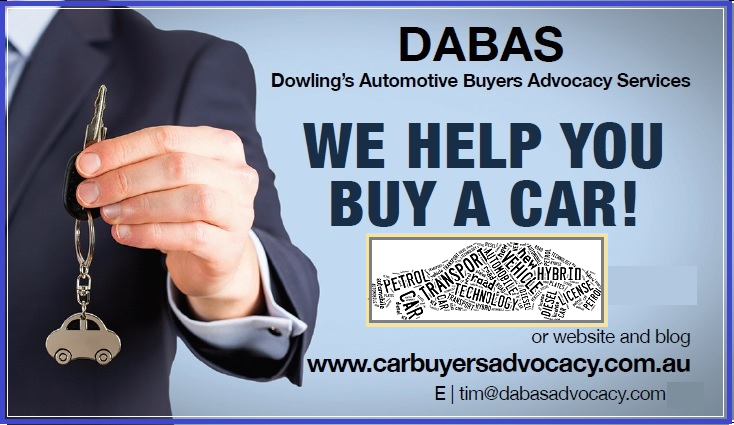 Hello readers, as previously mentioned in DABAS blog posts, the rise of the SUV over the last decade has changed the face of the Australian family-car market as we knew it, with the SUVs' popularity continuing to rise in all market demographics.  At DABAS we are often asked by customers – needing easy access into their vehicle, due to knee, hip and mobility issues etc. – what entry level SUV they can purchase for approximately $25,000, the price they were intending to spend on a medium to small mid-specification brand-new hatchback, prior to the hip or knee replacement surgery that has ruled out those choices of vehicle.  Of course, the reality is that in this brand-new SUV budget range you do forgo the leather trim, sunroof, 7 seats, woodgrain inserts, some luxuries with various extra bells and whistles, but you can gain a proven reliable brand's MY19 entry-level brand-new SUV with a 5-year warranty that accommodates general safety, mobility needs plus ease-of-access issues well.
Which one you ask?  Well, a popular choice that may suit your needs is a budget-conscious buy: the MY2019 Mitsubishi ASX new ES model grade, recently launched starting from $23,490. It's rare for a car brand to launch just one new model grade – usually it's the whole model range variants – but that's exactly what Mitsubishi has done with the ASX ES, such are the stakes in this competitive segment. So, with that in mind, let's have a general look at the Mitsubishi ASX ES – the entry-level ASX in the Mitsubishi ASX model range. It's currently the number-one seller in its segment, so it's clearly doing something right. Let's see why they are selling like hot-pies at the AFL grand final.
The brand-new MY19 model Mitsubishi ASX ES, (is the entry level MY19 ASX specification)
We hope you find it an interesting read, whilst shining some light on this popular SUV model's entry level, providing some useful "very general-in-nature" information to help you on your SUV-selection and car-buying journey.
If you would like DABAS's assistance buying a car, please click here.
Here we go
The Mitsubishi ASX – like your superannuation over the years – has had fluctuations over its long production run. The Mitsubishi ASX small SUV range has had its detractors in the past by – some say – unfair comparisons to the $15,000-plus more expensive opposition SUVs on the market but over time people have woken up to the value of the Mitsubishi ASX. Now in 2018, the ASX is the top-selling SUV in its market segment, looking to strengthen its lead and fill the gap left by the soon-to-be-discontinued stablemate, the Mitsubishi Lancer range.
What do you get with the new MY19 Mitsubishi ASX entry level ES?
Despite the budget-conscious entry-level price of $23,490 for the five-speed manual, most buyers choose the automatic CVT model. At $25,490 ( pssst – at times, the drive-away price) the automatic CVT version of the Mitsubishi ASX ES still represents great value. The entry-level Mitsubishi ASX ES gets 18-inch alloy wheels, 7 airbags, stability control, a rear cargo cover, two ISOFIX and three top-tether child-seat anchorage points, anti-theft alarm and engine immobiliser, a 7-inch touchscreen infotainment system with Apple CarPlay/Android Auto, four-speaker stereo, reverse camera, dual USB ports and digital radio. Other standard equipment like LED daytime running lights is a nice touch, while automatic climate control and cruise control add convenience, as do electric folding mirrors and electric windows. The Mitsubishi ASX ES features a space-saver spare wheel.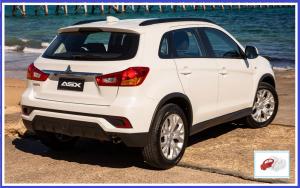 With the ASX ES adjustable rear-seat vents and autonomous emergency braking (AEB) are not standard; it costs you another $1500 for the safety pack available to be optioned on the automatic (the safety pack is called ADAS in Mitsubishi-language), which adds autonomous emergency braking, lane departure warning and lane change assist, blind spot warning, rear cross-traffic alert, rear parking sensors plus automatic wipers and headlights.
Three of the reasons the ASX is so popular are that it's well equipped, cheap to buy and cheap to run.
It has been reported that the ASX ES cloth-covered seats are comfortable enough for most trips and there's a decent amount of room for front- and rear-seat passengers – despite the ASX's designation as a small SUV. The glovebox is large; general storage up front is pretty good – the bottle holders in door pockets are decently sized, as are the twin cup holders behind the gear shifter. Dash plastics are "durable" with some soft-touch elements. The automatic gear stick – some say – looks a little dated, but, the neat steering wheel and nicely integrated 7-inch touchscreen infotainment system really stand out. The steering wheel has cruise control and audio buttons; the touchscreen is reported in reviews to be very good, with Apple CarPlay and Android Auto functionality and a digital radio. The ASX's rear-seat room is reportedly good and the child-seat anchorage points are abundant, although some reports say the lack of rear-seat air vents on the ASX ES is a shame.  The boot features a rubber open button and boot space of 393 litres, expanding to 1143 litres with the 60:40 rear seats folded down.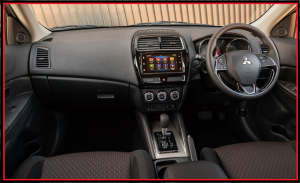 Reports say the spacious and practical interior is one of the best in its size segment class.
Engine, The Mitsubishi ASX ES is powered by a 2.0-litre four-cylinder petrol engine (110kW/197Nm) that's best described as diligent. The ASX ES is reported by some to be not very powerful but the automatic gearbox (a CVT or continuously variable transmission) makes the most of the power available and at daily – A to B – driving speeds around the metropolitan Melbourne the ASX easily does the job. Fuel usage; The Mitsubishi ASX ES is officially rated to use around 7.6L/100km.
The Mitsubishi ASX ES also offers relatively low service costs of $240 per year for the first three years, with one-year or 15,000km service intervals. It also gets four years' roadside assist and a five-year/100,000km warranty.
Offering value for money, the new MY19 Mitsubishi ASX ES will likely help keep lots of the opposition's SUVs at bay for 2018 (in this price range) – and potentially beyond. The ASX ES is worth investigating further if you're keen to buy an affordable SUV. Some reviews say that compared to rivals such as the Toyota C-HR ($26,990+ORC), Honda HR-V ($24,990+ORC) and Hyundai Kona ($24,500+ORC), it's more affordable to the budget conscious and just as well equipped.
How much does the 2018 Mitsubishi ASX ES with CVT automatic cost?
Price: $25,490 (plus on-road costs) *Note> pssst> ASXs are often found at times for this price drive away.
Engine: 2.0-litre four-cylinder petrol
Output: 110kW/197Nm
Transmission: CVT, Continuously variable automatic transmission.
Fuel: 7.6L/100km
CO2: 176g/km (ADR Combined)
Safety Rating: Five-star ANCAP (*2014 tested)
Note: With the MY19 update to the ASX range there is now no AWD or diesel option available.
The other ASX model variants in the Mitsubishi ASX range are
– DABAS will cover these variants with more detail in a future blog post –  
The ES ADAS Auto at $26,990
The LS Automatic at $27,990
The EXCEED Automatic at $30,990
All exclude on-road costs (ORCs)
 At DABAS we know that buying a car to suit your needs can be one of the biggest purchases in your life; we hope this intended to be "general-in-nature advice and information" blog page has provided some helpful assistance for you in deciding the path of your car-buying journey.
Please note: examples, options, pricing and information mentioned in this blog post are to be considered as a very general-in-nature summary; all specifications and pricing mentioned in this blog page may be outdated or superseded by the time of your reading of this blog page; all information and pricing will be negotiated and confirmed at the time of you updating into your next car, along with your chosen vehicle's sales representative in their LMCT showroom at the time you transition to becoming a client of DABAS.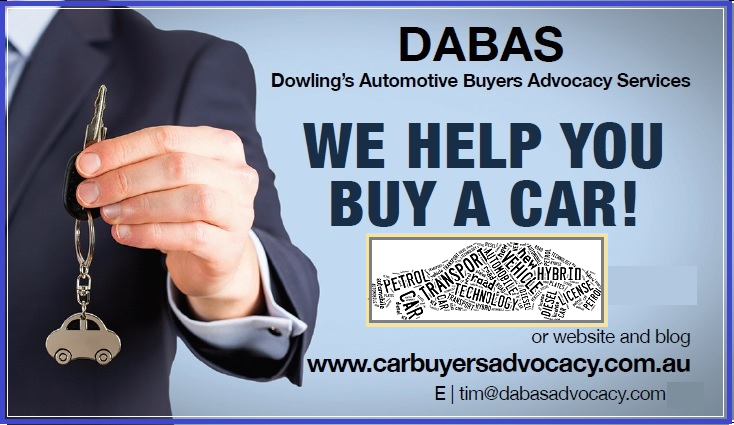 We look forward to having a chat when the need arises for you to update your car; to assess your personal car-safety requirements and buying needs to suit your lifestyle.  And importantly your set specified budget!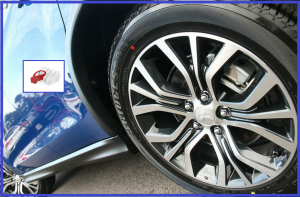 Whatever roads your life journey takes you on, DABAS can help you find a car to travel those roads.
When it comes time to update your car DABAS is aware of some things to consider within this featured model – plus the opposition comparisons – including things to keep in mind when trading in your old car at a LMCT used-car yard; including the special trade-in incentives offered on drive-away-no-more-to-pay deals obtainable – at times – within leading brands' Melbourne LMCT used car dealerships on this featured model.
These will be discussed upon your transition to becoming a client of DABAS.
To see a self-evaluating check list – is it time to update your car – please click here
To contact DABAS to discuss your car-buying needs, please click here
To see some interesting things to consider when buying a car, please click here
To see 3 things to consider when moving on from your old car, please click here
For DABAS past blog topics: see our archived index, please click here
For a step-by-step example of a DABAS car-buying journey, please click here
Thanks for visiting DABAS's website and blog: Have a great day, Cheers, Tim.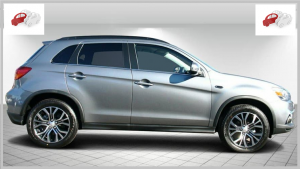 Please note: All information mentioned in this blog post is to be considered as a very general-in-nature summary; information mentioned in this blog page may be outdated or superseded by the time you read it.