DABAS blog post: early December 2018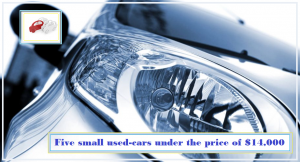 Hello readers, this year has flown by, summer 2018-19 is officially here; festive season preparations may be well underway? At DABAS we hope it is all off to a great start. This is also the time of year many young first-car buyers are finishing the year's studies and now have the time to start looking for a car to buy; often at DABAS we have previous brand-new car clients contacting us, enquiring what used small car to buy – from a quality LMCT car-yard – when helping a family member buy their first car, priced within a $10,999-$14,000 budget. With that in mind, this DABAS blog will press pause on telling you about the week's brand-new MY19 car deal, and briefly focus on five proven small used-cars that may be suitable as a first, or second, car. Please find below five of what have been found to be most popular and best-selling second-hand small cars in Melbourne – this may be of help in your car-buying journey – available at times, in quality LMCT car-yards within a $10,999 to $14,000 budget.
Of course, there are lots of others to choose from, but these five are some of the tried-and-tested models that have proven their worth over time and consistently rate well in previous customer satisfaction surveys.
Why buy second-hand, you may ask: quite simply a shiny, brand-new vehicle is a beautiful thing, but there are some customers who might consider it an unnecessary expense, especially those, as mentioned above, buying a first car, who are on a limited budget, whilst studying. There are also people needing a second run-around car in the driveway to go to the local shops or train station etc; thus, hoping to avoid dents, scratches and door dings on their other family car, that MY19 brand-new model of choice that's sitting in the garage, that has an allergy to the damage – at times – caused from careless car-park encounters with shopping-centre trolleys, etc. We hope you find it an interesting read, whilst shining some light on five popular small used cars, providing some useful "very general-in-nature" information to help you on your small used-car selection and car-buying journey; more detailed research and information on the below used cars will be provided upon your transition to becoming a DABAS client.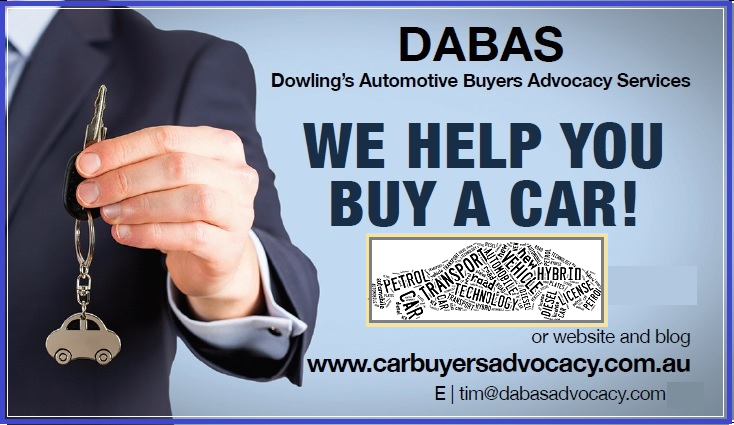 If you would like DABAS's assistance buying a car, please click here.
Here we go
Five popular small used cars; suitable also as a first – or – a second car.
So . . . let's have a look at some of the formerly bestselling new cars that are available now in quality second-hand car yards throughout Melbourne, Australia. Keeping in mind that the term 'best for you' can mean different things to different car buyers, here's a selection of some of the more popular choices for people looking to purchase a good reliable second-hand LMCT vehicle in Melbourne, Australia.
The Toyota Corolla (10th Gen, 2006-2013)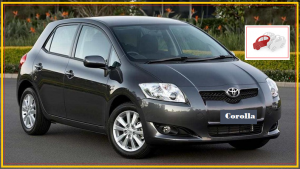 Corollas are currently one of the bestselling brand-new cars in Australia, and pre-loved models are in demand, doing a roaring trade in LMCT used-car yards all over Melbourne. This model Corolla doesn't come with any nasty surprises, with consistent reported proven reliability – and that's part of its wide appeal.
It's a pleasant car to drive, serves well as a reliable family vehicle and has a generally good safety record. The front seats offer good visibility and standard features include anti-lock brakes and electrically powered steering. The seats are positioned higher than in many similar cars, which assists in a better road visibility for the driver. As a family car, it has stood the test of time, with plenty of space in the boot for those long holiday road trips. If you like easy parking around town, a quiet ride and reportedly worry-free reliable motoring, then the 2006 to MY2012 Corolla could be your pick.
Pros – Comfortable ride, good safety rating, easy to maintain, parts are readily available This Corolla is light on fuel with the 1.8 L engine and this model does hold its re-sale value well over time.
Cons – Some reports say this model Corolla has fairly plain styling and that there are sportier-looking designs in the opposition's brands.
Free tip: for extra value buying, look for the Levin grade Corolla variant as it included many extras from the factory including extra side airbags, privacy glass, sportier trim, body skirts, alloy wheels, etc. all included as standard when new.
The Mazda 3 (2nd Gen, BL: 2009-2013)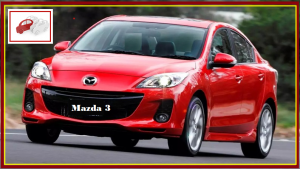 The Mazda 3 has been an Australian favourite for many years now, either when brand new or used. It's a sporty-looking design, reliable and comes as a sedan or hatchback. This is a stylish-looking vehicle, inside and out. It has achieved a formidable reputation for reliability with excellent brakes and features ABS as standard. The Mazda 3 is riding a wave of popularity in Australia currently, with buyers very keen to get their hands on both the brand-new and quality pre-loved used models. This car really excels in the handling department with ultra-responsive steering and a quality suspension package that makes for a sporty yet comfortable ride. It's said to be well styled and safe. This Mazda 3 has a good reliable engine (do ensure you stick very strictly to the Mazda recommended oil and service schedule). The seats give good support and comfort, keeping you, your friends and family happy on long drives along the Western Highway to Horsham and beyond. When stacked up against its competitors, it fares quite well. Among compact cars, the Mazda 3 is said to set the benchmark for road handling with precise steering and a nice, tight turning radius.
Pros – Reportedly good fuel economy, dependable engine, stylish inside and out, easy to maintain, no issues with getting spare parts, a sporty-looking design. Proven reliability, a good driving experience, comfortable, high-quality interior.
Cons – some reports say that it could be a bit more spacious inside, with a higher seating position. Mica metallic paint repairs can be tricky to match plus expensive to have done.
Free tip – in this starting budget – Keep your eyes open for a MY10 June update Maxx variant (easily recognisable by the newer-look rear two-tone – at times – bumper and rear lipped skirt reflectors) with 6 airbags, including side and curtain airbags. Some of these also came optioned with rear parking sensors, tinted windows & Bluetooth connectivity; and more!
The Hyundai i30 (2nd Gen, GD: 2012-2017)
The Korean-made i30 (psst- and its twin under another skin, the KIA Cerato stablemate) has made impressive inroads into the small car market in Melbourne and Australia, with its tight, sporty chassis, ability to provide solid power on metropolitan roads and economical fuel consumption. It comes in Active, Elite and Premium models. Cruise control and 7 airbags come as standard.
Pros: Appealing styling, good fuel economy, stylish interior and instrumentation; getting more luxury options as you rise in grades, to the Premium variant. Note – there may also be some of Hyundai's five-year warranty remaining on a later model.
Cons: The engine reportedly could do with a little more poke.
Free tip – As with all these used cars, do check the service books very carefully. This model was very popular with the rental and fleet markets: as there are many examples of these on the used-car market, there is no reason to settle for anything but a proven one-private-owner history.
The VW Golf (6th Gen, MK6 2008-2013)
The Volkswagen Golf has many – around two dozen – variants, so you have a lot to choose from with various motors, driveline specification and trim levels. They're all reportedly comfortable, good fun to drive and have some interesting engine features – depending on your specification version – such as DSG (Direct Shift Gearbox), supercharged and turbo-charged engines.
Pros: Smooth ride, punchy performance, impressive fuel economy, good safety record, easy-to-drive, compact family car
Cons: Repair and servicing costs can be more expensive than the above competition, especially some of the specification variants as the kilometres on the odometer build up.
Free tip – In the books/service records, do check any factory recalls have been done by a Volkswagen authorised mechanic (more potential future cost-saving tips on this model can be discussed on your transition to becoming a DABAS client).
The Honda Civic (9th Gen, 2012-2016)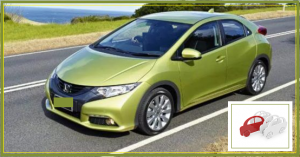 With its modern exterior design, proven reliable engine and low ownership costs, the Honda Civic has carved out a solid niche in the Melbourne and Australian car markets. It has an attentive driving feel and a smart well-put-together interior. Its precise steering makes it great to drive and, reportedly, if pushed hard, it can feel like a more expensive, more sophisticated car compared to some of its other market segment competitors. The Civic is also available in many trim variants, including as a petrol- or hybrid-powered car.
Pros: Attentive responsive engine, excellent manual gearbox, road responsiveness, stylish interior, good fuel efficiency
Cons: Tight interior headroom, especially noticeable in the back if you are tall.
Free tip – As with all the above cars, do check that any factory recalls have been completed plus the Takata Airbag registry website to ensure any airbag safety recalls have been completed, if necessary.
Summary takeaways, on the above five used cars:
A used small car can be cheaper to buy, cheaper to run and easier to fit into the tight Melbourne Docklands, Marvel Stadium and the surrounding area's towering apartment blocks' parking spaces. Buying a car second-hand can at times save you some money on fees, depreciation and other 'new-car costs' and can leave less of an additional carbon footprint on the environment (compared to building an additional brand-new car). Toyota, Mazda, Honda, Hyundai and VW offer good value for money in LMCT car-yards with their small used-vehicle model variants in Melbourne. There are of course many other small-car models worth checking out if you're looking to buy a small second-hand car in Melbourne – some of which may be twins of the above cars under another brand's skin. Whichever one you end up choosing, DABAS can help do your research, arrange an inspection, check the car's history, take it on a test drive with you, and help you deal with your paperwork at the LMCT car-yard.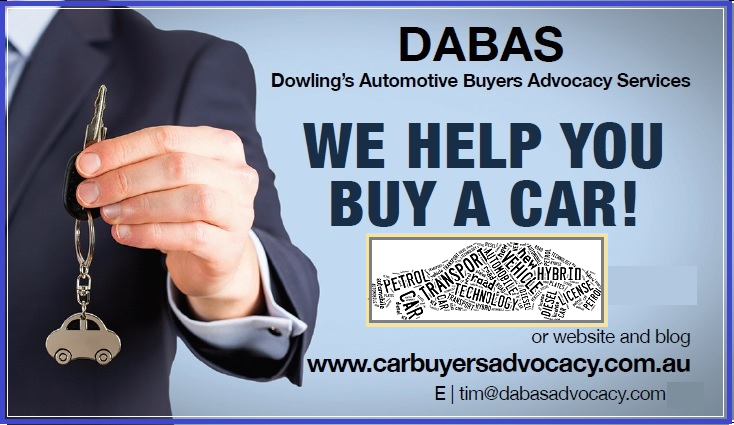 At DABAS we know that buying a car to suit your needs can be one of the biggest purchases in your life; we hope this intended to be "general-in-nature advice and information" blog page has provided some helpful assistance for you in deciding the path of your car-buying journey.
Please note: examples, options, pricing and information mentioned in this blog post are to be considered as a very general-in-nature summary; all specifications and pricing mentioned in this blog page may be outdated or superseded by the time of your reading of this blog page; all information and pricing will be negotiated and confirmed at the time of you updating into your next car, along with your chosen vehicle's sales representative in their LMCT showroom at the time you transition to becoming a client of DABAS.
We look forward to having a chat when the need arises for you to update your car; to assess your personal car-safety requirements and buying needs to suit your lifestyle. And importantly your set specified budget!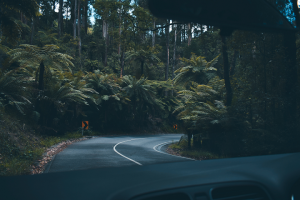 Whatever roads your life journey takes you on, DABAS can help you find a car to travel those roads.
When it comes time to update your car DABAS is aware of some things to consider within these featured model ranges, plus more of the opposition comparisons, things to keep in mind – including when you are trading in your old car at a LMCT used-car yard – and the special trade-in incentives offered on drive-away-no-more-to-pay deals obtainable – at times – within leading brands' Melbourne LMCT used car dealerships.
These will be discussed upon your transition to becoming a client of DABAS.
To contact DABAS to discuss your car-buying needs, please click here
To see a self-evaluating check list – is it time to update your car – please click here
To see some interesting things to consider when buying a car, please click here
To see 3 things to consider when moving on from your old car, please click here
For a step-by-step example of a DABAS car-buying journey, please click here
For DABAS past blog topics: see our archived index, please click here
Thanks for visiting DABAS's website and blog: Have a great day, Cheers, Tim.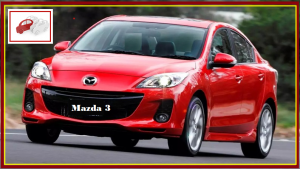 Please note: All information mentioned in this blog post is to be considered as a very general-in-nature summary; information mentioned in this blog page may be outdated or superseded by the time you read it.