Dabas blog early March 2019: New-car warranties in 2019;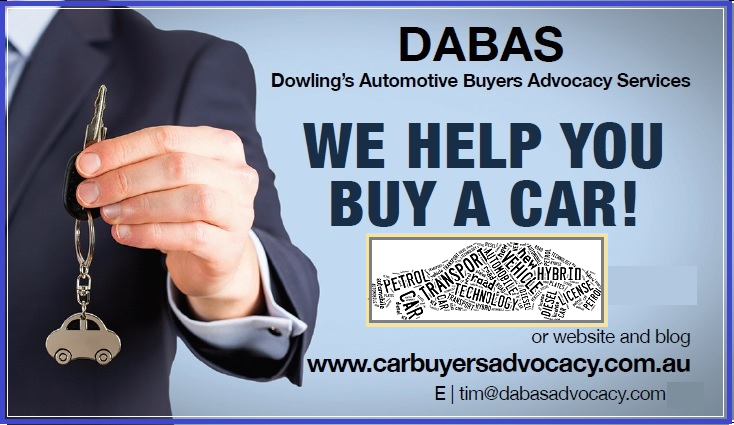 Hello readers, with various brands' MY19  brand-new or MY19-updated vehicles offering consumers many variants with amazing safety technology and fuel economy – some models from a starting entry-level budget of $16,000 to $22,000 – this all makes for a very competitive sales environment between the competing brands' showroom floors, with all of the brand badges keen to get your signature on their sale contract to make their monthly KPI targets – and hold market position – against opposition brands and segment rivals. With a lot of vehicle brands now sharing engines, parts and platforms over twin-skinned DNA stablemates, the term of the chosen manufacturer's vehicle warranty, the capped-price term servicing expense and schedule time-lines, and after-sales customer service can all be deciding factors for the consumer in which MY19 brand-new vehicle to purchase.

Car manufacturers seem to be becoming increasingly aware of this with KIA motors leading the way with their benchmark 7-year unlimited kms warranty on all their domestic vehicles. Other vehicle manufacturers over the last few years have updated their warranty periods; many now also offer 5-year, 6-year and a few even offer 7-year warranty coverage. In 2018, a few manufacturers held firm in offering only a 3-year warranty on their vehicles in Australia (namely Toyota and Nissan). In 2019 Toyota is keen to get you buying one of their models, after seemingly listening to consumers' needs: as of the 1st of January 2019, all vehicles across the range sold after this date are covered by a 5-year warranty period, with other loyalty bonuses included. With this in mind let's have a little closer general look at Toyota's new 5-year warranty on all their vehicles across their vast range in Australia, which have been sold after the 1st of January this year (2019).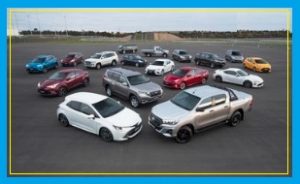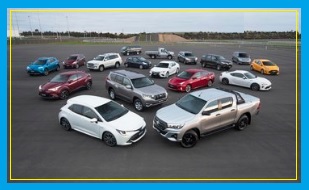 We hope you find this blog-post on Toyota Australia's new 5-year warranty across the entire range an interesting read, whilst shining some light on information that may assist you selecting a suitable vehicle for your personal car-buying needs, providing some useful "very general-in-nature" information to help you on your vehicle selection and vehicle-buying journey; more detailed information on the featured manufacturer's vehicles' warranty periods and the various model range's special pricing offers that DABAS is currently aware of will be provided upon your transition to becoming a DABAS client.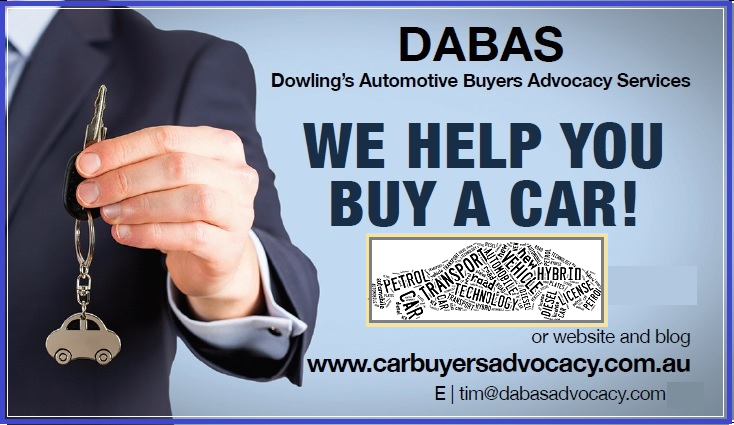 If you would like DABAS's assistance buying a vehicle, please click here.
Here we go,
Firstly, some fun-fact trivia for the car enthusiast: one of many reasons that Toyota has such a great reputation for quality cars comes from what it calls the Toyota production system. When a worker spots a flaw or mistake on the production line, they pull a cord to halt production. If the problem can't be fixed in under a minute, then the entire production stops until it can be fixed. This constant assessment of even the smallest issue means the company does not allow below-standard cars into the consumer marketplace.
Toyota is well known in Australia as a dependable and reliable brand with generally good resale-value; in January 2019 it was confirmed at their annual sales-result press conference that Toyota is the best-selling brand in the country for 2018; that's 16 years in a row Toyota Australia has achieved this result: the Toyota Hi-lux range continues to be Australia's favourite new car (although some wonder, if their pre-January this year – shorter than that of many rivals – 3-year warranty period may have held them back from this achievement by January 2020). It would seem Toyota Australia is keen to keep their market position in 2019 as at the above-mentioned press conference Toyota announced its new comprehensive 5-year Toyota warranty advantage on all new vehicles sold after the 1st of January 2019 from the entry-level Yaris all the way to the Landcruiser Sahara – and everything in-between, including commercial vehicles. Toyota's new 5-year warranty has unlimited kilometres coverage for passenger vehicles and 160,000 kms for commercial vehicles; Toyota extends the warranty to 7 years for powertrains if owners regularly service their vehicle as per the service book schedule with a Toyota dealership and they use genuine parts. Added to that Toyota is offering a 60-day money-back guarantee for any faulty vehicle, and a similar offer for vehicles that fail to be repaired over the same period. Toyota will also cover towing charges for a vehicle that requires a warranty repair and is undriveable, with Toyota also supplying a loan car whilst the fault is rectified.
Some say Toyota's new 5-year warranty advantage shows that it is listening to its customers and the current new-car consumer market, demonstrating great customer service and care that matches its reputation for quality, durability and reliability, importantly allowing customers to remain on the road with minimal disruption and inconvenience. Toyota's capped-price servicing scheme is also extended to cover the first five years of ownership. Toyota's new cars sold from the first of January 2019 have the warranty advantage coverage, that now leaves Nissan as the last remaining mainstream brand in Australia with a three-year warranty period; similar new-car warranties to Toyota's are now being offered by Holden, Ford, Isuzu, Mitsubishi, Volkswagen, Mazda and others – also recently Subaru.
Hyundai has offered a 5-year warranty for some time now, whilst Kia, Ssangyong and Haval offer the longest standard warranty period of 7 years.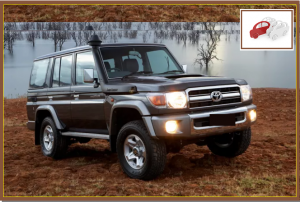 For full details of Toyota's new-car warranties terms and conditions visit     www.toyota.com.au/owners/warranty
At DABAS we know that buying a car to suit your needs can be one of the biggest purchases in your life; we hope this intended to be "general-in-nature advice and information" blog page has provided some helpful assistance for you in deciding the path of your car-buying journey. Please note examples, options, pricing and information mentioned in this blog post are to be considered as a very general-in-nature summary; all specifications, information and advice mentioned in this blog page may be outdated or superseded by the time of your reading of this blog page;  information in all DABAS blog pages will be confirmed at the time of you updating into your next vehicle, along with your chosen vehicle's sales representative in their LMCT showroom at the time you transition to becoming a client of DABAS.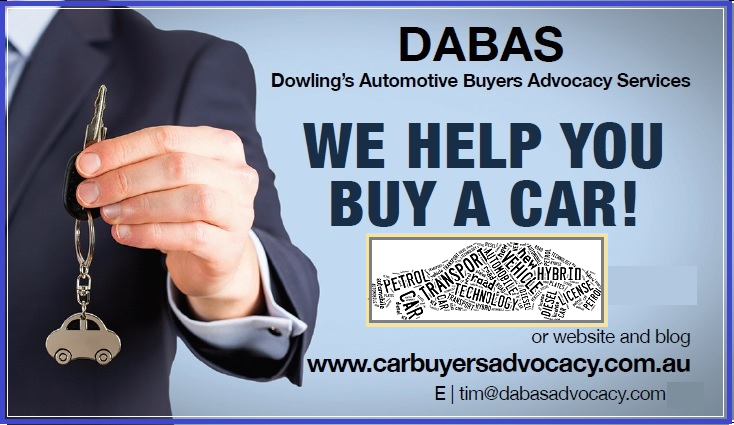 We look forward to having a chat when the need arises for you to update your car;
To assess your personal car-safety requirements and buying needs to suit your lifestyle.
And importantly your set specified budget!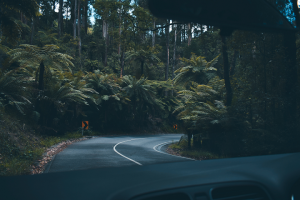 Whatever roads your life journey takes you on, DABAS can help you find a car to travel those roads.
When it comes time to update your car DABAS is aware of some things to consider within these featured model ranges, plus more of the opposition comparisons, and also things to keep in mind – including when you are trading in your old car at a LMCT used-car yard – and the special trade-in incentives offered on drive-away-no-more-to-pay deals obtainable – at times – within leading brands' Melbourne LMCT used-car dealerships.
These will be discussed upon your transition to becoming a client of DABAS.
To contact DABAS to discuss your car-buying needs,  please click here
To see a self-evaluating check list – is it time to update your car,  please click here
To see some interesting things to consider when buying a car, please click here
To see 3 things to consider when moving on from your old car, please click here
For a step-by-step example of a DABAS car-buying journey,  please click here
For a DABAS blog on comparing vehicle manufacturers' warranty periods, please click here.
For "many more" DABAS past blog topics: see our archived index here
If you would like to go to the car-auctions as an alternative car-buying option:  please click here
But wait, there's more, car-warranty information for your next trivia night in a  quick warranty timeline comparison for your reference: The general timeline roster of car companies moving to five-year warranties in 2018 included Ford (May), Holden (July), Mazda (August), Volkswagen (December) and Subaru followed on January 1, then Toyota announced in January 2019 details of their five-year Toyota advantage warranty as discussed previously.  The newly relaunched emerging Korean car maker Ssangyong boosted warranty coverage from five years to seven in September 2018, matching Kia's industry-leading seven-year coverage that was introduced in October 2014. Citroen adopted a six-year warranty in July 2014, but that coverage was wound back to three years in November 2017 after a change of distributor in Australia. However, following a consumer backlash, the importer of Citroen and its sister brand Peugeot increased warranty from three years to five on all models except vans from February 2018. Honda introduced a five-year warranty in July 2017 and has since done many sales campaigns offering seven-year warranty coverage on selected sale models. Jeep launched its 'There & Back Guarantee' five-year warranty in February 2017. Volkswagen's sister brand Skoda moved to five-year warranty in January 2017. Isuzu launched a five-year/130,000km warranty on its D-Max ute in January 2013 and the MU-X SUV gained the same coverage when it was introduced in November 2013. Renault has had five-year warranty on passenger cars – but not sports models or vans – since April 2011. Mitsubishi was the first brand to join the pioneer of long warranties brand Hyundai with permanent factory-backed five-year coverage, from December 2004; Mitsubishi has since offered seven-year coverage on certain models during monthly factory sales promotions. Hyundai was the first car brand in Australia with five-year warranty coverage across the range, "introduced in 1999!"  #And worth noting for future reference is that in August 2018, Hyundai Australia executives told media outlets the company was considering increasing its warranty coverage from five years, in response to other brands eroding what was once a marketing advantage.
Thanks for visiting DABAS's website and blog
Have a great day, Cheers, Tim.
Please note; information mentioned on this page is to be considered as a general-in-nature summary; all information and advice mentioned may be outdated or superseded by the time of your reading of this page; all information will be confirmed at the time of your transition to becoming a client of DABAS.