The new Kia MY19 Cerato Hatchback – DABAS blog post late February 2019; 

Hello readers, KIA's small cars have grown – both in popularity and physical size – over the years so they are now a popular choice for young families as well as singles and couples. Whist last month we were enduring Melbourne's record scorching summer heat, captivated by tennis players at the Australian open tennis, including the bookies' less-favoured contender Naomi Osakas and her fantastic win in the championship round over the bookies' favourite Petra Kvitova, KIA – the Australian Open Tennis major sponsor – quietly, finally launched the much-anticipated new MY19 model Cerato hatchback (the new Cerato sedan was launched in June 2018) to really not much advertising fanfare; yes, the GT variant made the TV advertisement, but the rest of the range seemed to just quietly appear in showrooms, maybe there are still MY18's previous models sitting on Webb Dock that the KIA sales team want you to buy?

With that in mind, in this DABAS blog, let's have a look at the new model MY19 Cerato hatchback range and the amazing safety technology it offers, including in the entry-level model S, which has a starting price of below 20k at times, drive-away with a 7-year warranty! No wonder KIA's not spending big on TV advertising yet; once word gets out, they should sell like icy-poles at the Australian Open 2019 on a 43-degree summer's day. We hope you find this blog on the new MY19 Cerato hatchback an interesting read, whilst shining some light on information that may assist you selecting a suitable vehicle for your personal car-buying needs, providing some useful "very general-in-nature" information to help you on your vehicle selection and vehicle-buying journey; more detailed information on the featured car's special pricing offer that DABAS is currently aware of will be provided upon your transition to becoming a DABAS client.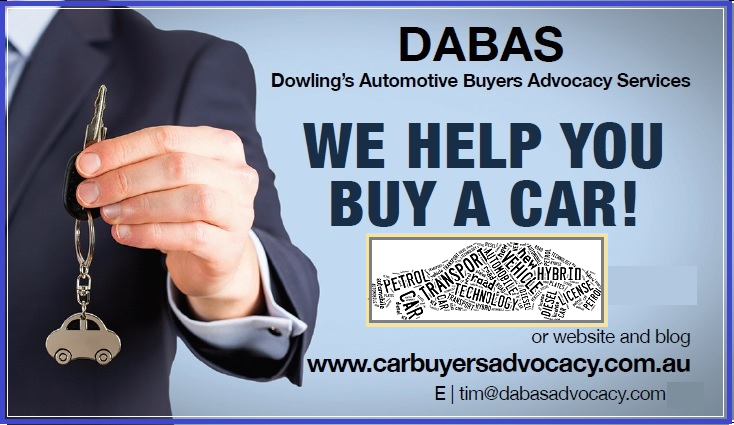 If you would like DABAS's assistance buying a vehicle, please click here.
Here we go,
The KIA MY19 Cerato range offers great value, given its level of included standard equipment for such a competitive price – keep in mind – this new generation Kia Cerato is "technically" already a tried-and-tested model on Australian roads, as largely it's the same car underneath as the Hyundai i30 that first hit the road in 2017. Under the skin, excluding the GT variant, the MY19 Cerato's mechanical running gear has no major differences between the sedan and hatch variants; the hatch offers, to some people, a more practical and ease-of-access package, which in turn makes it a more popular choice amongst new-car buyers. The KIA MY19 Cerato hatchback range has been refreshed both inside and outside. You'll find a host of new active safety technologies, with lots included in the asking price as standard on even the entry model. As you step up in the variant range, more safety technology is added such as Blind Spot Detection (with cyclist and pedestrian detection), Lane Departure Warning and Forward Collision Warning.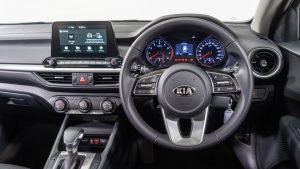 There are many good design elements in the Cerato, like the round air vents on the sides; the layout seems to be very practical – an example is the small storage shelf just ahead of the gear selector that also houses the USB port, making that shelf ideal for your phone or e-device. The controls are all easy to get to, with the large touchscreen sitting high on the centre console for all the infotainment, then the air-conditioning controls below. Many reportedly say that Kia designs some of the best interiors on the market today for the consumer price segment they're built to. Inside the roomy cabin of the all-new Cerato Hatch you will find clean lines, supportive seats and surfaces designed to make you feel comfortable and taken care of. The design team also went to great lengths to create a quiet space so you can enjoy the drive.  Some of the materials used – depending on your Cerato variant selected – may not match the $12,000 or more expensive opposition brands' flagships, but most people agree the new Cerato hatchback range presents well for an affordable safety conscious small car. The Cerato range has good space in the front and the seats are supportive. The rear seating area of the hatchback has plenty of room, with great headroom for adults despite the hatchback's sloping roofline design, including respectable kneeroom, (so long as your front-seat passengers are not the Melbourne United basketball team's tallest players). The Cerato hatch's boot area is spacious (opposition hatch brands might be scared?)  at 428-litres, it has a wide cargo area with extra under floor storage including integrated luggage hooks and a solid parcel shelf. The Cerato is well equipped with tech inside. It gets the latest generation Hyundai/Kia infotainment system that's reportedly easy to use: it has large icons and the option to use either the 8.0-inch touchscreen or the attached dials. It incorporates Android Auto and Apple CarPlay, DAB+ digital radio and Bluetooth connectivity; some Cerato variants also have in-built navigation. The sound system in all variants does a good job too, with good power and clarity.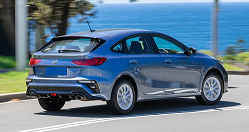 Drive: A big benefit of Kia's connection to Hyundai is benefitting from Hyundai's latest developments, such as the i30's shared platform with the Cerato that has impressed so many. This platform has given Kia a great base to work from with its own tweaks on the MY19Cerato range, especially the local ride and handling program in Australia, now delivering exceptional handling with comfort and dependability to suit our roads: the all-new MY19 Cerato Hatch was subjected to a localisation program that covered thousands of kilometres across urban, country and outback roads. Reportedly, even with the less-sophisticated torsion beam rear suspension (compared to the one found on the GT variant) even the base model Cerato feels composed on Melbourne's suburban roads; overall it does a very commendable job.  Kia offers four drive modes for the Cerato – Normal, Sport, Eco and Smart – which alter the tune of the electronic power steering and throttle response whilst allowing you to hold gears in Sport mode if you shift manually. Regardless of the setting, the driving character of the car doesn't change much because the dampers are passive. (The GT comes with an exclusive sport-tuned suspension & steering with a multi-link suspension to match, offering superior ride & handling).
The 2.0-litre petrol engine – which is found in all MY19 KIA Cerato variants, except the GT – is inherited from the previous model and is a well-known quantity, so should have great long-term potential. It makes 112kW of power, 192Nm of torque and in the S variant is available matched up with either a 6-speed manual or automatic transmission. One downside of the older design 2.0-litre engine is its thirst compared to other more recently designed engines. The official combined cycle rating is 7.4 litres per 100km – which still is better than some – but falls behind the opposition rivals also powered by 2.0-litre petrol engines, including the Toyota Corolla (6.0L/100km) and Mazda3 (5.8L/100km). The Cerato GT gets the newer, more advanced 1.6-litre four-cylinder turbo petrol engine. It's reportedly sporty and dynamic mated with a 7-speed dual clutch transmission. Note – The 1.6L T-GDI engine & 7-speed Dual-Clutch Transmission (DCT) is only available only on the GT grade. The 2.0L MPI engine & 6-speed automatic are available on Sport+, Sport and S grades. The 6-speed manual is available only on the S grade. The Drive Mode Selector as mentioned previously lets you choose Comfort, Eco or Sport mode to suit your preferences and driving conditions, or a new Smart mode, which switches between these three modes based on how you drive. The Comfort mode offers a driving experience optimised for an everyday drive, while Eco mode maximises fuel economy. Sport mode offers increased steering weight and engine response, designed to maximise performance and driving dynamics. The Drive Mode Selector is only available on automatic and Dual-Clutch Transmission models only.
Reliability: KIA prides itself on building reliable cars to match the image of its Japanese rivals. While this MY19 KIA Cerato hatch is new in Australia, for Kia – due to its platform sharing with Hyundai – much of the car has been well tested underneath the existing current model range of i30s, and the twin under another skin Hyundai I30 has had no major issues since it went on sale in back in 2017.
Safety: Continual engineering advances and breakthroughs in material design have led to the Cerato's exceptionally strong body construction and strategically placed airbags. The Cerato Hatch features a range of advanced active and passive technology to help protect you and your passengers, while providing you with an assured command of the road. Kia has ticked all the right safety boxes for the new MY19 Cerato range, including autonomous emergency braking, forward collision warning and active lane keeping assist as entry-level standard inclusions. As you climb to the higher Cerato grades (or option the safety pack on a base-model auto) you also get blind spot monitoring and rear cross-traffic alert. There's also a reversing camera and six airbags included across the range.
Warranty: KIA has the best in the business covering the first seven years, regardless of kilometres. Even as other local brands have extended to five years Kia still stands out from the opposing pack with 7 years/unlimited kms warranty as standard. Kia matches its seven-year warranty with a capped price servicing program for the same period.
MY2019 Kia Cerato hatchback, the range and its pricing structure.
Note: DABAS is aware of some fantastic deals currently on offer with the new MY19 Model Cerato hatch's entire range, all with drive-away pricing which could save you thousands of dollars on the below RRP list pricing; these amazing deals will be discussed upon your transition to becoming a DABAS client.

The entry-level Cerato S manual officially starts at $20,990 plus on-road costs; As well as the expected standard kit, it has Android Auto and Apple CarPlay, Autonomous Emergency Braking (AEB) with Forward Collision Warning System (FCWS) with car avoidance, Lane Keep Assist (LKA), front/rear parking sensors and rear-view camera with parking guidelines, Daytime Running Lights (DRL). The automatic Cerato S is priced from $23,790 plus on-roads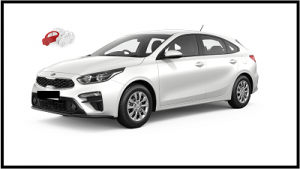 Optioning a safety pack to the automatic model adds- Autonomous Emergency Braking (AEB) with Forward Collision Warning System (FCWS) with pedestrian and cyclist avoidance, Blind Spot Detection (BSD), Rear Cross-Traffic Alert (RCTA), Smart Cruise Control (SCC) with steering wheel mounted controls (automatic only), electric outside door mirrors with automatic folding function, premium steering wheel and shift knob.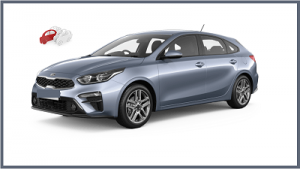 The Sport model costs $25,790 plus on-roads It adds satellite navigation multimedia system with traffic information, headrests with height adjust and tilt function, premium steering wheels and shift knob, aero blade front wipers, 17″ alloy wheels. Sport with safety pack option adds to above – Autonomous Emergency Braking (AEB) with Forward Collision Warning System (FCWS) with pedestrian and cyclist avoidance, Blind Spot Detection (BSD), Rear-Cross Traffic Alert (RCTA), Smart Cruise Control (SCC) with steering-wheel mounted controls, electric outside door mirrors with automatic folding function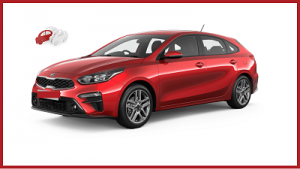 The Sport plus is priced from $28,840 plus on-road costs Sport Plus adds to sport with safety pack, smart key with push-button start, LED Daytime Running Lights (DRL), Smart Cruise Control, leather-appointed, heated front seats, auto defog system, dual-zone climate control air-conditioning.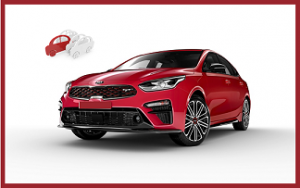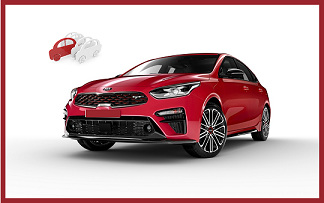 The GT is $32,990 plus on-road costs  It has the above plus variations to design including a 1.6 Turbo engine with 7-speed Dual-Clutch Transmission, Sports-tuned suspension and steering, 18" alloy wheels with Michelin Pilot Sport-4 tyres, LED headlights & rear combination lamps, dual chrome-tip exhaust, sports-bucket leather-appointed seats, ventilated and heated front seats, wireless phone charging, JBL premium sound system.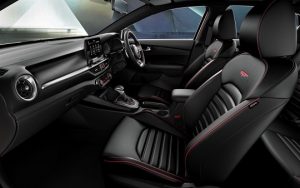 Note: DABAS is aware of some fantastic deals currently on offer with the new MY19 Model Cerato hatch's entire range, all with drive-away pricing which could save you thousands of dollars on these RRP list prices. These amazing deals will be discussed upon your transition to becoming a DABAS client.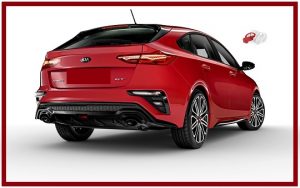 Summary: The Kia Cerato is now a very popular small-car choice amongst Australian car-buyers, as demonstrated by it being the fifth best-selling small car last year, and that's despite the new-model sedan only arriving in showrooms in June 2018. The latest MY19 KIA Cerato hatchback moves Kia into the spotlight for safety and value-conscious small-car buyers in Melbourne and Australia – and for those aware of the family DNA connection – out of the shadow of its twin-skinned stablemate Hyundai i30. It's a stylishly designed, spacious small car, representing excellent value for money with hard-to-beat ownership credentials.  Some say a more powerful engine across the entire range would help make the KIA Cerato a more polished performer, as would the addition of the more sophisticated rear suspension from the GT variant added across the entire range. If that's what you want, then currently as at February 2019 you will have to pay a little more for the Cerato GT with its more powerful turbo motor and rear-suspension layout. The MY19 Cerato range is bound to be on most small-car buyers' shopping short-lists.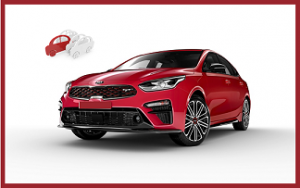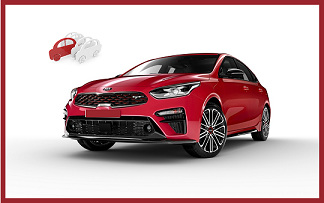 Competition: Yes, the all-new MY19 KIA Cerato has some strong competition in its segment; key segment rivals like the Toyota Corolla, Mazda3 and Hyundai i30 are nipping at its fresh-off-the-production-line-new heels and given how much shared DNA there is between the KIA Cerato and the Hyundai i30, family rivalry is likely. KIA still does offer the longest warranty as standard in this segment.  Whichever Cerato variant you end up choosing, DABAS can help do your research, arrange an inspection, take it on a test drive with you, and help you deal with your paperwork at the LMCT car-yard.  At DABAS we know that buying a car to suit your needs can be one of the biggest purchases in your life; we hope this intended to be "general-in-nature advice and information" blog page has provided some helpful assistance for you in deciding the path of your car-buying journey. Please note examples, options, pricing and information mentioned in this blog post are to be considered as a very general-in-nature summary; all specifications, information and advice mentioned in this blog page may be outdated or superseded by the time of your reading of this blog page;  information in all DABAS blog pages will confirmed at the time of you updating into your next vehicle, along with your chosen vehicle's sales representative in their LMCT showroom at the time you transition to becoming a client of DABAS.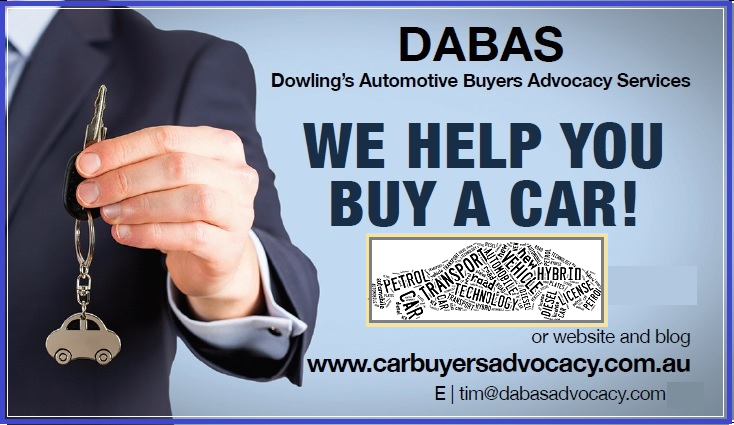 We look forward to having a chat when the need arises for you to update your car
 To assess your personal car-safety requirements and buying needs to suit your lifestyle  
And importantly your set specified budget!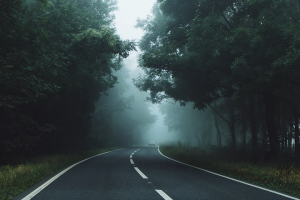 Whatever roads your life journey takes you on, DABAS can help you find a car to travel those roads.
When it comes time to update your car DABAS is aware of some things to consider within these featured model ranges, plus more of the opposition comparisons, and also things to keep in mind – including when you are trading in your old car at a LMCT used-car yard – and the special trade-in incentives offered on drive-away-no-more-to-pay deals obtainable – at times – within leading brands' Melbourne LMCT used-car dealerships.
These will be discussed upon your transition to becoming a client of DABAS.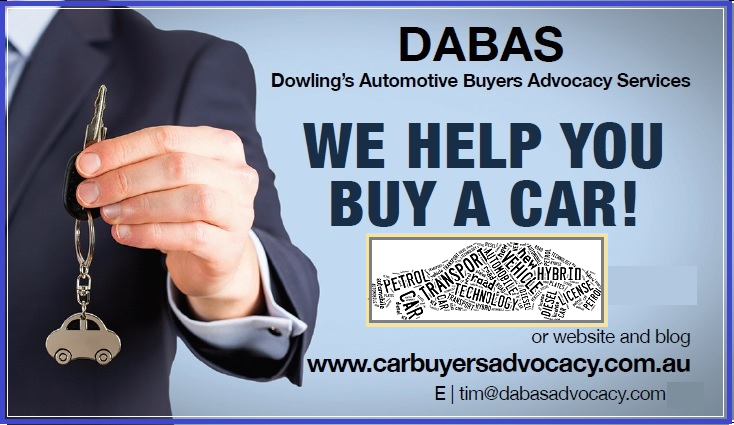 To contact DABAS to discuss your car-buying needs,  please click here
To see a self-evaluating check list – is it time to update your car,  please click here
To see some interesting things to consider when buying a car,  please click here
To see 3 things to consider when moving on from your old car,  please click here
For a step-by-step example of a DABAS car-buying journey,  please click here
For an interesting DABAS blog on the KIA Cerato sedan,  please click here.
For "many more" DABAS past blog topics: see our  archived index here
If you would like to go to the car-auctions as an alternative car-buying option:  please click here
Thanks for visiting DABAS's website and blog: Have a great day, Cheers, Tim.
Some bonus KIA trivia – Kia Motors Corporation (KMC) was originally founded in 1944, it is South Korea's oldest manufacturer of motor vehicles and is now a subsidiary of the Hyundai-Kia Automotive Group. Over 1.5 million vehicles a year are produced in 13 manufacturing and assembly operations in eight countries. The group was formed through the purchase of 51% of South Korea's second-largest car company, Kia Motors, by Hyundai Motor Company in 1998. As of December 31, 2013, Hyundai owns 33.88% of Kia Motors. Kia and Hyundai are both car makers that originated in South Korea, and as a result of Kia's bankruptcy in 2007 Hyundai now owns a part of their company. Many of the comparable models of each car maker share the exact same main body structure as a result. They're pretty much the same cars, bar a few bolt-on panels and styling trim cues: it's the same manufacturer. Now that Genesis is its own brand, pretty much every Hyundai is available twin-re-skinned, slightly cheaper as a Kia. The only unique car currently that Hyundai has is the Veloster, and Kia has the Soul (which are both on the same chassis but look very different).
Please note:  All information mentioned in this blog post is to be considered as a very general-in-nature summary; information mentioned in this blog page may be outdated or superseded by the time you read it.