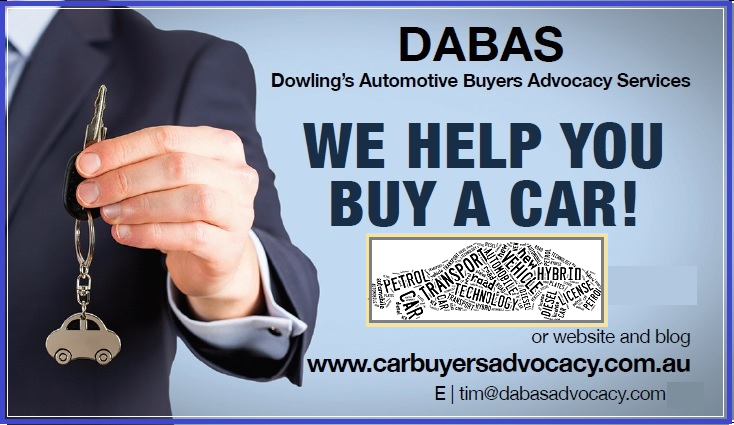 Dabas Blog early February 2019 – The Isuzu MUX a towing vehicle "for under $43k!"
Hello readers, Yes, the Xmas holidays are over for the summer of 2018-2019: The kids are back at school? and this new year has hit the ground running for us all! Before DABAS focuses in upcoming blog posts about some of 2019's brand-new car launches and drive-away deals, as well as model/vehicle MY19 updates of many popular vehicle brands, let's step back,  considering that last month's blogs on "non-ute" tow vehicles created a lot of interest amongst readers. Many people wanted to know more about the *sharply priced MY18/19 Isuzu MUX range (*for a heavy-tow vehicle) and was it true that entry-level variants were priced from below a RRP of $43K (+ORCS's). (Psst- at times even less, during limited-time drive-way deals that DABAS is aware of, and you may have noticed that popular caravan lifestyle TV shows use the Isuzu MUX as their tow vehicles!)
Tell me more – DABAS blog readers asked! With that in mind, as requested, please find below some more information on  the Isuzu MUX range:  we hope you find it an interesting read, whilst shining some light on information that may assist you selecting a suitable vehicle for your towing needs, providing some useful "very general-in-nature" information to help you on your vehicle selection and vehicle-buying journey; more detailed information on the featured vehicles special pricing offers that DABAS is currently aware of will be provided upon your transition to becoming a DABAS client.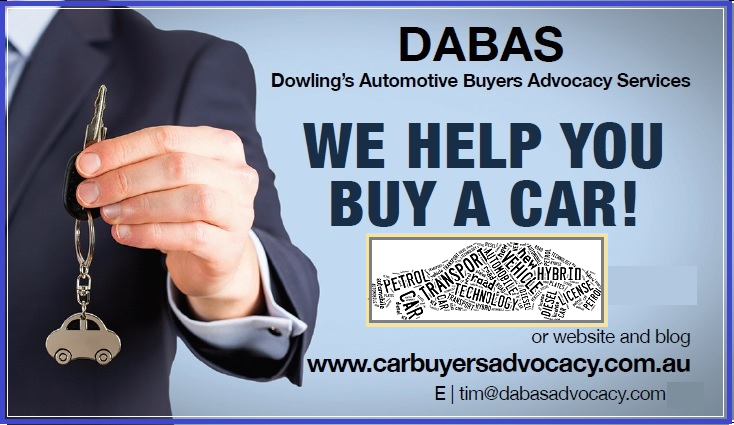 If you would like DABAS's assistance buying a vehicle, please click here.
Here we go,
The Isuzu MU-X is proving popular among large SUV buyers, climbing to fifth place in the segment in 2018. The Isuzu MU-X is said by some reports to be old-school now, and yet it continues to be reviewed as one of the best tow wagons on the market. Its specification sheet is said by some to be dated, but once you hitch up a heavy trailer you discover it was built to tow. It is said to feel planted on the road, engine braking is very good, performance up a hill is better than the torque and power figures would suggest, and the MU-X is reportedly light on fuel when towing. The Isuzu MU-X is said to be among the best of the ute-based-platform SUVs out there; its 2845mm wheelbase and 2075kg kerb weight provide a stable and predictable towing platform. The refined 3.0 litre four-cylinder turbo-diesel engine matched with its six-speed auto (or specific variant manual) transmission provides strong yet economic performance under sustained loads. And with a generous 5750kg GCM it's rated to tow up to 3000kg of braked trailer without having to reduce its peak 675kg payload. Pssst – Also keep in mind that for many years Isuzu utes (re-badged) formed the popular Holden Rodeo range, and there is also a long history of truck building behind this Japanese brand, shining through in the load-hauling capabilities of the MU-X. The ISUZU MUX shares a lot of its platform underpinnings with its stablemate the ISUZU D-MAX dual-cab utility (plus many other popular brand name-badges around the world).
Price: Entry level LS-M – *42,900 (+ORC's) – *Contact DABAS for details of drive-away deals for even less!
Power/torque: 130kW/380Nm – Kerb weight: 2060kg  – Towing capacity: tbw300kg/tow3000kg
Gross Combined Mass: 5750kg – Fuel consumption (towing) 12.9L/100kms – Touring range (towing, with 50km safety margin) 454km
The Isuzu MUX is offered with one engine and a seven-seat body across three trim levels
Isuzu MUX buyers have a choice of a manual gearbox or automatic transmissions, and 4×2 and 4×4 drive layout. Isuzu has made it easier to choose your favourite variant as the features of each are identical aside from drive layout and the underside protection offered (more information of that as you read down this blog).
So, let's have a general look and see which model offers the features you may want.
The entry-level model LS-M 4×2 costs $42,900 (+ORC's) and has the following standard equipment:  7.0-inch touchscreen audio system with USB and Bluetooth, reversing camera with rear sensors, LED daytime running lights, Bi-LED headlights, 16-inch alloy wheels, full-size spare steel wheel, manual air-conditioning with integrated heater/demister. Options are limited to six exterior colours with a mixture of metallic, pearl and mica finishes and cost an extra $450 premium.
Safety and Driver Assistance: All MU-X models have six airbags, anti-lock brakes with emergency brake assist, stability and traction controls, hill start assist, descent control, trailer sway assist, and a rear camera and parking sensors. There are three ISOFIX child-seat anchor points in the second row; there are also side air-bags extending to the 3rd row seats across the entire range, which is a very handy, reassuring feature (and not available in some of the opposition brands).
Infotainment Comfort and Convenience: The entry LS-M variant comes with a 7.0-inch touch screen display audio system, but if you want a bigger screen and more importantly satellite navigation, you must opt for at least the LS-U equipment grade.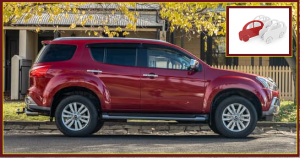 The mid-level MUX LS-U adds climate control air-conditioning and vents for rear-seat passengers. The most noticeable differences are outside, with the addition of fog-lights; privacy glass from the B-pillar back; a chrome grille, door handles and chrome on the powered fold-in exterior mirrors that also house the turn indicators; and 18-inch alloy wheels; if the extra engagement of manually driving a 4×4 manual is your goal, then it's only available in this LS-U model.
The range-topping LS-T (for 'Terrain') … adds – partial leather trim (on the first two rows of seats) and the LS-T is the only MUX variant to have a powered driver's seat that adjusts in six ways. There are also touch-sensing door handles, and chrome roof rails for carrying items; and only the LS-T has keyless entry and a push-button ignition system.  Isuzu has catered for MU-X owners who want to get off the bitumen with the underside of 4×2 MUX variants featuring a steel front skid plate, while the 4×4 MUX also gets steel guards to protect the sump and transfer case.
ISUZU MUX variant price list (+ORC's)
4×2 LS-M Auto $42,990 or the 4×4 LS-M Auto $50,200,
4×2 LS-U Auto $45,200, 4×4 LS-U or the Manual $50,400, 4×4 LS-U Auto $52,500 
4×2 LS-T Auto $48,900 or the 4×4 LS-T Auto $56,200
Note- DABAS is aware of BIG price savings available currently on the above $RRP; these will be discussed upon your transition to becoming a client of DABAS.
Engine and Transmission Choices
One engine powers the MU-X range. It's a 3.0-litre, turbocharged four-cylinder turbo-diesel engine producing 130kW and 430Nm. A six-speed automatic with sequential sports mode is standard across the range with a six-speed manual only available on the 4×4 LS-U.  As all MUX models have the same engine and transmission (except the 4×4 LS-U has the manual gearbox), it's a matter of whether you want a 4×2 or 4×4 to suit your personal needs. If it is going to be used as a school-run or metropolitan suburbs family taxi with the occasional outing to the beach or countryside, the 4×2 is all you need.
Free DABAS tip – The best value for this (morning swim-squad run?) purpose is the 4×2 LS-U auto.
If the off-road Mt Bulla snow or Cape Bridgewater's sand is where you get your kicks, go for the sure-footedness of the 4×4; to make it easier to get out of a tight muddy spot – if you like to drive – get the six-speed manual gearbox, only available in the LS-U variant. Some people enquire: won't a bigger engine use more fuel? This can be a common misconception: that a bigger engine means more fuel usage. It has been reported that for the Isuzu MU-X the opposite is true. The MUX's larger 3.0L engine capacity means the MU-X can generate more power when you need it, without over-stressing the engine. This makes the MU-X more fuel efficient as well as reportedly more reliable.
Note – Clever Isuzu MUX features worth remembering
(to quote by the caravan's campfire or pony-club stables?)
The ISUZU MUX has a steel timing chain: Don't like the expense of replacing your timing belt? Probably not – so the Isuzu MU-X doesn't have one. Instead it uses a heavy-duty steel timing chain designed to last the life of the engine.
The ISUZU MUX has a ladder chassis: The MUX's ladder chassis has been specifically designed for the MU-X. Its heavy-duty design ensures long-term durability and gives the MUX improved stability, whether loaded or towing.
The ISUZU MUX has split camshafts: This unique detail eliminates backlash on engine deceleration, reducing engine wear.
The ISUZU MUX has a heavy-duty engine: Isuzu's diesel engines are built to withstand higher temperatures and pressures than some other engines, so the MU-X 3.0L turbo-diesel engine is strong by its nature, hard-wearing and provides the widely spoken of fantastic Isuzu reliability that the public have come to expect.
Other considerations?  Of course, there are many more vehicles and other important factors to think of when selecting a suitable 7-seater tow vehicle: they include fuel economy, power and torque, safety, refinement, towing-speed limitations, and your own personal preferences such as intended usage, ground clearance, comfort, safety technology, servicing and repair costs, warranty coverage and the vehicle's re-sale value. So carefully consider its intended usage and how much your selected vehicle will need to tow, what the load on the tow ball will be, and how your caravan or horse float will affect payload; thinking of all this can help you buy a suitable vehicle for your towing needs. Is your choice an ISUZU MUX variant? – Whichever one you end up choosing, DABAS can help do your research, arrange an inspection, take it on a test drive with you, and help you deal with your paperwork at the LMCT car-yard.  At DABAS we know that buying a car to suit your needs can be one of the biggest purchases in your life; we hope this intended to be "general-in-nature advice and information" blog page has provided some helpful assistance for you in deciding the path of your tow-vehicle-buying journey. Please note: examples, options, pricing and information mentioned in this blog post are to be considered as a very general-in-nature summary; all specifications, information and advice mentioned in this blog page may be outdated or superseded by the time of your reading of this blog page;  information in all DABAS blog pages will confirmed at the time of you updating into your next vehicle, along with your chosen vehicle's sales representative in their LMCT showroom at the time you transition to becoming a client of DABAS.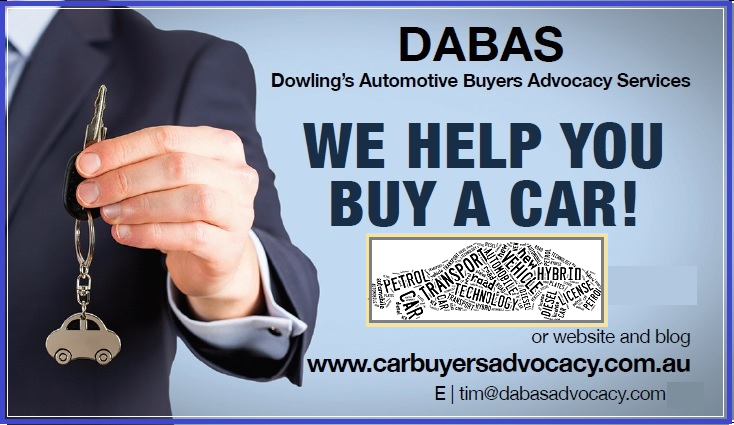 We look forward to having a chat when the need arises for you to update your car
To assess your personal car-safety requirements and buying needs to suit your lifestyle
And importantly your set specified budget!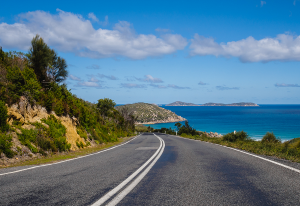 Whatever roads your life journey takes you on, DABAS can help you find a car to travel those roads.
When it comes time to update your car DABAS is aware of some things to consider within these featured model ranges, plus more of the opposition comparisons, and also things to keep in mind – including when you are trading in your old car at a LMCT used-car yard – and the special trade-in incentives offered on drive-away-no-more-to-pay deals obtainable – at times – within leading brands' Melbourne LMCT used-car dealerships.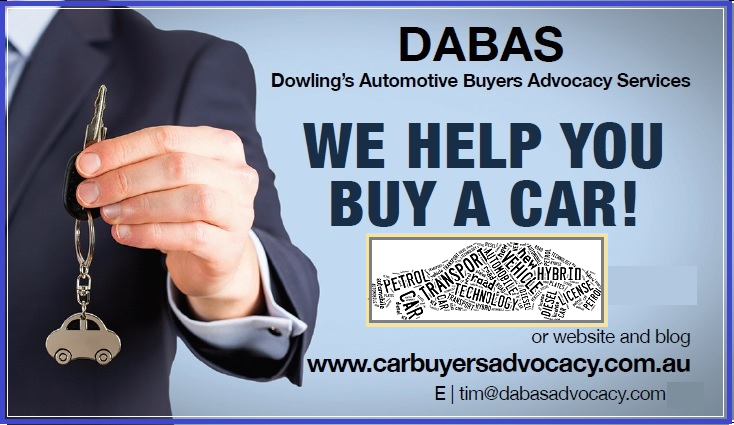 These will be discussed upon your transition to becoming a client of DABAS.
To contact DABAS to discuss your car-buying needs, please click here
For some information on towing terminology and guidelines, please click here
To do a quick comparison with some of the towing opposition brands, please click here
To see a self-evaluating check list – is it time to update your car – please click here
To see some interesting things to consider when buying a car, please click here
To see 3 things to consider when moving on from your old car,  please click here
For a step-by-step example of a DABAS car-buying journey,  please click here
For an interesting DABAS blog on tyre safety  please click here.
For "many more" DABAS past blog topics: see our archived index here
Thanks for visiting DABAS's website and blog: Have a great day, Cheers, Tim.
Please note: All information mentioned in this blog post is to be considered as a very general-in-nature summary; information mentioned in this blog page may be outdated or superseded by the time you read it.