DABAS blog post early 2021,
Heading off? cut the cost of your trip
Hello readers. After Melbournians stayed close to home for most of the 2020 year due to Melbourne's recent C19 ring of steel lockdowns, including the distance and regional postcode travel restrictions; a lot of us are now looking forward to the upcoming Easter school holidays. It seems some petrol companies may be eagerly awaiting Melbournians upcoming Easter road trips too, as It seems every holiday period in Melbourne the price of petrol can rise dramatically. Whilst DABAS cannot control petrol prices, we can offer some tips for preparing to head off on a break, and saving money on petrol costs, helping you to achieve a more relaxing economical ride on your upcoming easter 2021 road trip.
With finally now a chance to get away from our households' postcode under the new c19 normal, the thought of taking off on a motoring road-trip getaway or day trip sounds very appealing. Maybe the quickly approaching Easter holiday is even a chance – after a quick wash and clean – to hitch up and tow that camper trailer that has been sitting under a tarp gathering tree-sap, leaves and bird droppings all 2020, just do not forget prior to heading off on your family's holiday adventures to check for any holes in the van's canvas. It is also probably a good idea to flush the vans drinking water pump (check and charge its battery?) and disinfect that mouldy (unhygienic) stagnated mosquito's larvae camper trailer/vans drinking water tank also.
Plus – for the safety of all road users do check your caravan or camper trailers electrics, lights, indicator bulbs, tyres. After your van has been sitting around so long it is always a good idea to get your brakes checked, including a brake fluid flush by a qualified VACC mechanic – even ask them also to replace/re-pack the wheel plus axle bearings – check the vans chassis rails whilst they are at it, as these may have deteriorated over time.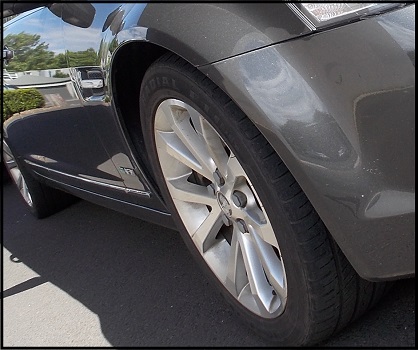 Now, with the above check list completed.  Are you all set to head off on your holiday adventures?
Before you depart, a few quick 'n' easy tips for some extra miles per tank of petrol and to save you added expenses are to –
Change your oil and filters – Dirty oil can lead to expensive engine failure and it also lowers engine efficiency! As do dirty or blocked filters.
A logbook service on your vehicle by a VACC mechanic is highly recommended before any family road-trip adventure departures.
Give your car a wash – A dirty car has more wind resistance than a vehicle with clean surfaces, Mud and debris caked on wheel arches can impact your cars fuel efficiency.
Check you tyre pressure – If needed, inflate to the manufactures recommended pressure level
– this tyre information is normally found in the vehicles owner's manual and is also normally found on the vehicle's door pillar plate/sticker.
Clean out your vehicle's cargo area/boot – Of course, you are going to need some cargo/luggage on your adventures, but why not remove those excess spare parts from your mountain bike, the extra hammer/spanner and that broken golf club set? Extra weight in the cargo area makes your engine work harder- thus using more petrol.
Avoid using the air-conditioning – If the temperature outside is not too hot and its bearable without the aircon, leave it turned off and reap the less petrol used savings.
Get in gear – If you drive a manual car – fantastic!  but in 2021 you are in the minority – then change into top gear as soon as possible, without unnecessarily overloading your vehicles engine.
Stick to the speed limit – not only for you, your vehicle occupants and every road user's safety, this also saves you money on petrol – plus very expensive road camera infringement notices and speeding fines.
Remove the roof racks – if you do not need them to carry your bicycles or paddle boards and SLV surf skis, take them off for now and you may get a boost in your trips fuel economy.
Plan your journey ahead of departure time – Think about your road trips start and arrival times. If you can avoid peak hour and road works/traffic jams, this will give you better fuel economy – saving you money on your fuel bill. But there is something more valuable than money, yours – and other road users lives, by planning your journey well – including the roads used, with preparations for lots of regular rest stops, this can help prevent road accidents and trauma.
So, drive cautiously and plan your trip well.
For some more helpful road-trip tips and car advice please click here and here.
So, when you are back in Melbourne after your Easter 2021 road trip, and the time comes to update your car for a safer MY2020-21 brand-new car or recent late-model used car – even a towing car, or 4WD – in post- C19 lockdown Melbourne. DABAS knows that buying a car to suit your needs can be one of the biggest purchases in your life. DABAS offers flexible personal assistance to clients on their car-buying journeys tailored to suit their individual budgetary needs. DABAS services can be delivered in a vast variety of ways, including – but not limited to – phone consultation/s, zoom meetings, research emails, research links, LMCT yard email link referrals, face-to-face meetings at a caryard/s, in the cafe at an LMCT caryard or even in your home if required. The choice is totally yours, pending personal needs and the urgency timelines of being behind the wheel of your next car.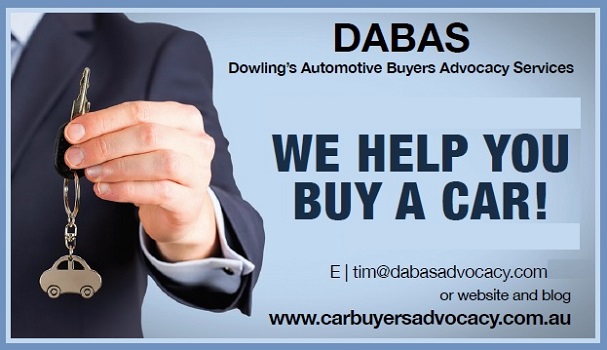 DABAS services are offered flexibly, as stages in a journey. You pick at what stage of your journey you may need DABAS's assistance: maybe the full journey, or just vehicle selection/clarification, or maybe just providing a car-yard buffer zone and help with the yard process. We hope this "general-in-nature information" page has provided some useful information to assist in you. By clicking on DABAS's blog index link here you may find some guidance for your personal car-buying journey. The included highlighted links on this page may also provide other information that assists in selecting a suitable vehicle for your car-buying needs.
Please note any examples, options, pricing, and information mentioned in our blog pages is to be considered as a very general-in-nature summary.
Whatever roads your life journey takes you on, DABAS can help you find a car to travel those roads.
Have a great day, Cheers, Tim.
Please note our disclaimer, as clients have individually tailored needs and stages on their DABAS automotive-buying journey, information mentioned on this – and all – DABAS blog pages is to be considered as a general-in-nature summary. Any vehicle pricing on our pages is general in nature and can be discussed and clarified – if needed – relevant to the timeframe and date stamp of your transition to becoming a client of DABAS.