DABAS Blog: Tips for regional holiday travel in 2020-21.
Hello readers, Xmas 2020 is just days away, and the summer school holidays are upon us once again. After most of this year here in CBD Melbourne under strict covid19 restrictions limiting or nullifying our road-trip travel plans we may have taken in a normal year: pre-covid19. Melbourne's strict C19 restrictions have eased, thus allowing us to travel regionally once again, especially to our favourite regional holiday spot; maybe to family in other states, pending any current state border restrictions in place regarding your chosen destination/state.
Before embarking on a road trip, after a long period of lockdown, for your peace of mind, it is important to check that your car will go the distance. It is good idea to get a VACC mechanic to complete a roadworthy certificate (RWC) check and a manufacturer's log-book service on your vehicle as a minimum.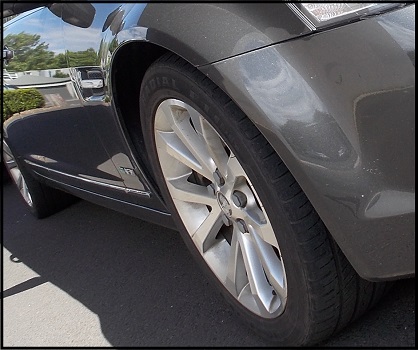 Ask your VACC mechanic to inspect the tyres for damage and that no brake or cooling fluids have deteriorated or perished their hosing whilst sitting idle in the carpark during restrictions.
Best to do all this before you head off up the regional highways and freeways visiting family. You have better things to do over your holiday than be towed to a remote and unfamiliar town getting new radiator/hosing installed, whilst hoping your motor's head/s and gasket/s are not warped/cooked.
It is also a good idea to check your registration, roadside assistance and all insurances are up to date.
This time of year, it is a rite of passage to undertake the annual family road trip before work and life take hold once again in 2021. But it is imperative that you take your time and get to your destination safely. Spend some time studying your chosen travel route before you depart and check for planned road/construction works, bathroom stops, recent accident black spots or any special events taking place.
Schedule rest breaks at least every two hours as this will keep your mind fresh and help the kids to stretch their legs and re-energise. Do not forget to take some healthy, nutritious snacks and water on your road trip to maintain energy and hydration levels. Its also a good idea to bring towels, tissues, and some lively music to keep the little ones and bigger ones entertained. Avoid sugary treats like road-house fatty foods and doughnuts if possible.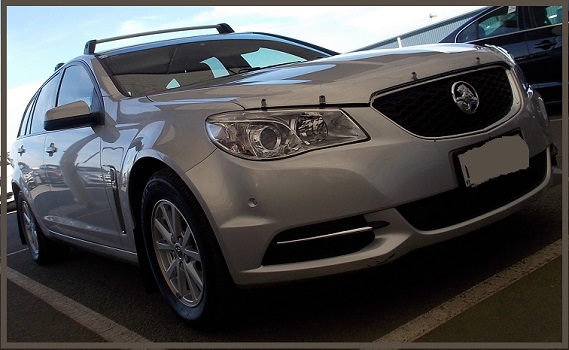 To ensure your car is safe, make sure your car is packed very carefully. Try to keep as many of your belongings in the boot, glovebox, or centre console as you can. If you are unfortunately in a road trauma accident/emergency, even small items can hit a vehicle's occupant with massive force, so think ahead and pack your luggage very safely out of the interior cabin area. For some more travel tips please click here.
With all the above in mind, it is a timely reminder – to ask yourself – is it time to update my car? as safety technology in modern cars over recent manufacturing years has improved greatly, hopefully making our road trips safer for all. Some of the recent decade's technology includes AEB, LCA, BSM, ACC, ADAS, plus more.
Some vehicle manufactures technologies additionally include a tyre monitoring system (TPMS) which helps you avoid being caught out with a flat tyre; a 180-degree view camera to help you navigate tight parking spaces; some manufacturers even have an emergency assistance inboard feature or one that uses your paired smartphone/device to dial emergency services providing them with your actual GPS location in the event of an accident, emergency event or collision.
So, when the time comes to update your car, buy a safer MY2020-21 brand-new car or recent late-model used car – for your summer 2020/21 regional Victorian towing road-trip getaway – in post- C19 lockdown Melbourne. DABAS knows that buying a car to suit your needs can be one of the biggest purchases in your life. DABAS offers flexible personal assistance to clients on their car-buying journeys tailored to suit their individual budgetary needs. DABAS services can be delivered in a vast variety of ways, including – but not limited to – phone consultation/s, zoom meetings, research emails, research links, LMCT yard email link referrals, face-to-face meetings at a caryard/s, in the cafe at an LMCT caryard or even in your home if required. The choice is totally yours, pending personal needs and the urgency timelines of being behind the wheel of your next car.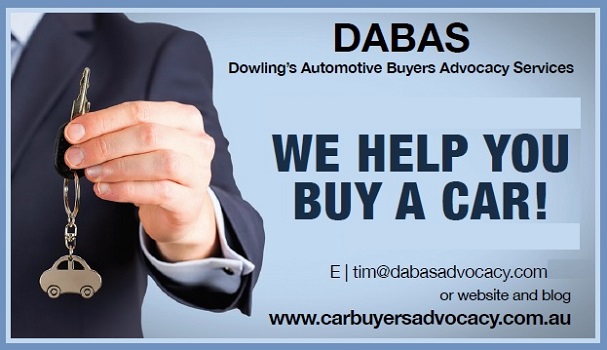 DABAS services are offered flexibly, as stages in a journey. You pick at what stage of your journey you may need DABAS's assistance: maybe the full journey, or just vehicle selection/clarification, or maybe just providing a car-yard buffer zone and help with the yard process.
We hope this "general-in-nature information" page has provided some useful information to assist in your vehicle search. By clicking on DABAS's blog index link here you may find some guidance for your personal car-buying journey. The included highlighted links on this page may also provide other information that assists in selecting a suitable vehicle for your car-buying needs.
Please note any examples, options, pricing, and information mentioned in our blog pages is to be considered as a very general-in-nature summary.
Whatever roads your life journey takes you on, DABAS can help you find a car to travel those roads
Have a great day, Cheers, Tim.
Please note our disclaimer, as clients have individually tailored needs and stages on their DABAS automotive-buying journey, information mentioned on this – and all – DABAS blog pages is to be considered as a general-in-nature summary. Any vehicle pricing on our pages is general in nature and can be discussed and clarified – if needed – relevant to the timeframe and date stamp of your transition to becoming a client of DABAS.