Dabas blog; Early May 2019 – Ten of the most popular cars so far in 2019.
Hello readers, hoping the Easter holidays 2019 went well, and you are now settling back into another school term of peak-hour traffic on our Melbourne roads. Over the recent holiday period DABAS had inquiries from clients – overwhelmed by all the MY19 brand-new-car choices – asking which new MY19 car they should buy. Some clients thought just seeing what other people have bought may have been a good starting point – but, as they were advised at their first consultation, for long-term satisfaction – if you're in the market for a brand-new MY19 car – buying that new car to suit them and be unique to their personal lifestyle situation, their regular commuting, occupant safety, personal needs and comfort preferences is a better option. For example, those with a growing family may be more inclined to look at the vast range of impressive MY19 SUVs and wagons, whereas those regularly driving rough unmade roads or those after off-road adventure may be best suited focusing on an AWD or SUV AWD; or for towing a large caravan or horse float have a look at the MY19 heavy-towing 4WD range. On the other hand, if your driving needs are a little more straightforward urban-jungle metropolitan Melbourne based, the small- and medium-sized car segments are also attracting many buyers at present – with some models at drive-away prices starting well under $20k for a MY19 small- or medium-sized car with up to a 7-year warranty included, plus amazing modern safety technology as standard at even entry-level specification. With that in mind – in this DABAS blog post – let's have a brief generalised look at ten of the most popular cars so far in 2019 which may help in your search for a brand-new MY19 vehicle: more detailed research information, reviews and brochures – plus any special pricing offers that DABAS is currently aware of on a brand-new MY19 vehicle – will be provided upon your transition to becoming a DABAS client.  As with any big decision, it's best to do research before stepping a toe into a LMCT dealership; DABAS can assist by doing this for you, looking at factors such as fuel economy, safety, technology, servicing schedules and costs, plus added extras that may all help in your final purchase decision, as each vehicle is usually available in a variety of model levels with added inclusions that suit your personal needs. Comparing new cars solo by yourself can be very time-consuming, and at times confusing, but with DABAS's assistance the modest service fee charged for our services will have been well worth it when you get behind the wheel of your ideal dream car, knowing the vehicle suits your lifestyle and hip pocket, both now and in the long run!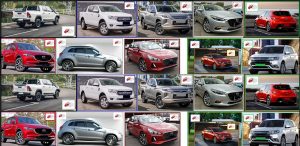 We hope you find this blog post on – Ten of the most popular MY19 vehicles – an interesting read, whilst shining some light on information that may assist you selecting a suitable vehicle for your personal car-buying needs, providing some useful "very general-in-nature" information to help you on your vehicle selection and vehicle-buying journey; If you would like DABAS's assistance buying a vehicle, please click here.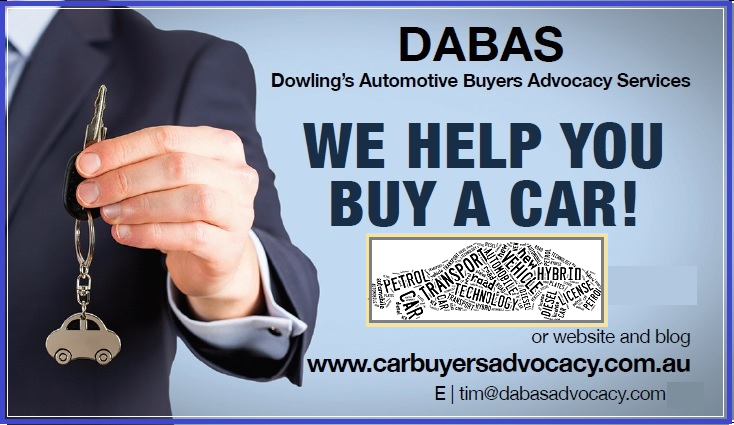 Here we go,
Buying a brand-new MY19 vehicle can be exciting, but with plenty of options on the market it can quickly become a bit overwhelming without any help from DABAS. To narrow down your search, please find below a list showing ten MY19 models that are generally proving a most popular choice for our Melbourne (and Australian) roads these first few months of 2019.
They are the Toyota Hilux, Ford Ranger, Mitsubishi Triton, Mazda3, Toyota Corolla, Mazda CX-5, Hyundai i30, Mitsubishi ASX, Mitsubishi Outlander and in tenth place the Kia Cerato (a very close relative of the Hyundai i30)
Let's have a brief look at the as reported sales figures of these vehicles in March of 2019 nationally.
Free DABAS tip: keep in mind, when comparing vehicles on this list, that the utility segment's high sales figures are not just private-usage buyers, as they do include vehicle sales to state and federal government and commercial trades, trades tax incentives, industry – including mining and local councils work departments, etc. which in turn elevates the number of units sold.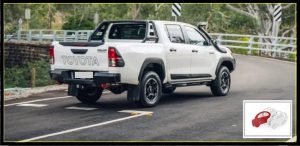 In the commercial vehicles' segment the most popular vehicles were: The Toyota Hilux had 4,526 sales in Australia (March 2019). Generally improving on its February figures, the Toyota Hilux again consolidated first place, showcasing its popularity with Melbourne and Australian motorists with reportedly over 4,500 sales in March. Leaving its segment's opposition in the Hi-lux's shining rear-view mirror, the Toyota Hilux has first place firmly held. Within the Hilux range, potential buyers have plenty to choose from, including the single-cab WorkMate, four-door Dual cabs, SR as well as the off-road capable Rugged X, with petrol and diesel varieties additionally available in the range. If you're looking to personalise your new car – or take it off-road on a 4WD camping adventure – you won't be disappointed with the Hilux, with plenty of extras available to suit the drive to work or your next camping weekend and family adventure, with trays, canopies, racks, bull bars, winches and even more comfortable seating all available for purchase within the Toyota Hi-Lux range. For more details of specifications and variant inclusions on this model Toyota Hi-Lux please see the Australian Toyota website.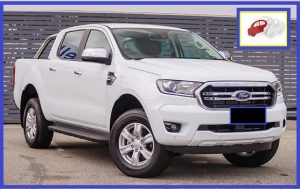 The Ford Ranger had 3,720 sales in Australia (March 2019). With a line-up that already consists of models such as the Single Cab, Double Cab and Super Cab XL, the XLT, WildTrak and Raptor all popular on Melbourne roads. Some variants include features such as 800mm water wading, e-Locking rear differential and hill descent control, aside from the Ranger's obvious commercial potential in various trades, industry, government and local council departments; the latest MY19 Ford Ranger models may also be enough to get you excited for a red-dust Kimberley outback adventure with the family, or if you wanted to stay more local, taking on Cape Bridgewater's coastal tracks. Additional features such as SYNC3 integration, smart keyless entry and cluster screens behind the steering wheel are included on most models, each range being available with a choice of petrol or diesel engines. Reportedly, the Ford Ranger sold over 3,700 models in March 2019. For more details of specifications and variant inclusions on this model Ford Ranger please also see the Australian Ford website.
The Mitsubishi Triton had 2,664 sales in Australia (March 2019). Offering some fantastic drive-away deals recently, Mitsubishi's primary utility option, the Triton, has been a staple within the Japanese brand's model line-up, proving a popular option amongst Australian drivers, selling over 2,600 units in March. With 4×2 and 4×4 models available at competitive pricing, the Triton is primarily available in the GLX, GLX+ and GLS varieties, with the Blackline special editions and Exceed pick-up models also available in Melbourne LMCT showrooms. On some models, interior features such as the smartphone link display audio (SDA) system, heated seats, rear diff lock and electrochromatic rear-view mirror allow for both increased comfort and safety, with a host of MiTEC safety inclusions coming as entry-level standard and increasing across the range; externally, drivers can optionally add larger wheels and rims, bull bars and sports bars to suit personal tastes, needs and off-road adventures. For more details of specifications and variant inclusions on this model Mitsubishi Triton please also see the Australian Mitsubishi website.
In the passenger vehicles' segment the most popular vehicles were:
The Mazda3 which had 2,640 sales in Australia (March 2019). Available in either hatch or sedan body-styles, both priced the same, with amazing sparkling metallic colour palettes available, the Mazda3 range sold over 2,600 models in March 2019, indicating that the Japanese brand is continuing to be a popular choice for many of Melbourne's urban hipsters, millennials and A-to-B commuting small families.  With a vast range of variants available that include the Neo Sport, Touring, SP25 and Maxx Sport models, the Mazda 3 includes many features such as a reverse camera, Smart City Brake Support and an Active Driving Display, allowing for increased safety in those tight city streets. Other handy features include a G-Vectoring Control to help driving comfort and handling: For many more details on this just superseded model Mazda3  please click here.  Free Tip, With an updated new generation MY19 model and design package just launched recently in Melbourne's Mazda dealers' showrooms near you, buyers may be swayed by the new model's smart design aesthetic, or will they alternatively grab a bargain on this recently superseded model: as mentioned above, surely to be on run-out sale at a LMCT Mazda dealer near you very soon!
The Toyota Corolla had 2,498 sales in Australia (March 2019). For those after something a bit smaller than a Hi-Lux dual-cab utility to zip around Melbourne metropolitan roads in, the Toyota Corolla seems to be the go-to option for many new-car buyers in Melbourne, Australia, with just a tad under 2,500 units sold in March 2019. Available in fantastic colours over multiple model types that include hatch and sedan, with petrol or hybrid powertrains available, including in the Ascent Sport, SX and ZR model hatch variants. The hybrid powertrain is not available with a manual transmission. The latest automatic model range is available with the hybrid powertrain. All levels have – some say segment benchmark-setting – technology across the range, some including, just to name a few: multiple (7) airbags for increased safety, a 2.0L Dynamic Force direct injection petrol engine – the Toyota Corolla is available in both manual and auto transmission – some with Active Cruise Control, Pre-Collision Safety and Lane Departure Alert available or included as standard. If you're looking for something extra, some variants include sporty alloy wheel and tyre combinations and many additional features, like wireless phone charging, sat-nav, an 8-speaker JBL audio system as well as heated front seats and a panoramic sunroof , plus much, much more; to help make the most of your commuting time behind the wheel. For more details of specifications and variant inclusions on this model My19 Corolla range please click here.
The Hyundai i30 had 2,401 sales in Australia (March 2019). Consistently being one of Melbourne's and Australia's most popular models since its release (and very closely DNA- related to the twin-under-another-skin KIA Cerato Hatchback) the Hyundai i30 offers numerous model variants for Melbourne drivers to test out, making it another ideal option for those looking for a new smart, sporty-looking hatchback. Selling just over 2,400 units in March 2019, the i30 has definitely helped to change the face of the Korean brand over the last few years. The Hyundai i30 is available with petrol, diesel and turbo engines; the i30 range consists of the Go, Active, Elite, Premium, SR and SR Premium, with features in some variants such as dual-zone climate control, LED daytime running lamps, wireless phone charging and Smart Sense safety functions available across the range. If you're looking for something with a bit more grunt to it, the i30N variants may be the option for you, with an upgraded suspension system, active variable exhaust system and multiple driving modes all helping to make the drive much more exciting. For more information on the Hyundai i30 range please go to Hyundai's Australian website.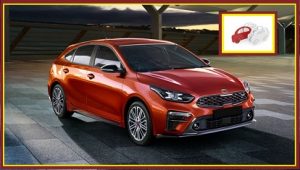 The Kia Cerato had 1,872 sales in Australia (March 2019). Nipping closely at the heels of the Hyundai i30's sales figures – its twin under another skin – the Kia Cerato rounds out the top-ten-selling cars of March, reportedly selling just under 1,900 units in March of 2019, with the popular model available with manual or automatic transmissions in sedan or hatchback body styles in an S, Sport, Sport plus (+) and the sporty-inspired turbo-charged GT variety, thus giving you plenty of options to test drive at a KIA dealer near you. Most models include a 4.2inch LCD supervision Instrument cluster behind the steering wheel, as well as an 8inch (20cm) touchscreen infotainment unit to help with all your creature comforts. Select models additionally come equipped with an auto release smart boot for easy use, as well as heated and ventilated front seats to help with those cold frosty Mt Buller snow-capped mornings. As you climb from the fantastically equipped entry-level S variant, some of the higher end variant models come with many included extras like dual chrome-tip exhausts,  larger diameter sporty alloy wheels and tyres, plush stylish interiors with wireless phone charging and a JBL premium sound system to make the most of those long stretches on the Great Ocean Road. Safety features also include front and rear parking sensors, smart cruise control and autonomous emergency braking, plus much, much more; handy for those looking for additional peace-of-mind while out on Melbourne metropolitan road network. For more details of specifications and variant inclusions on this model KIA Cerato please click here for the Cerato hatchback – or – here for the Cerato sedan
In the SUV vehicles' segment the most popular vehicles were: The Mazda CX-5 which had 2,412 sales in Australia (March 2019). One of Mazda's leading SUV models, the Mazda CX-5 is proving it still has what it takes to top the segment's sales charts in the Melbourne (Australian) SUV market, selling a smidge over 2,400 CX-5 models nationally for March 2019. Available in Maxx, Maxx Sport, Touring, GT and the fully loaded (with features) Akera model, the CX-5 provides plenty of comfort and safety for drivers, some with 360° view monitor, a 7inch LCD infotainment unit and Mazda radar cruise control. Now also available with a turbo-charged SKYACTIV-G 2.5T engine – capable of churning out 170kW of power – some variants of the Mazda CX-5 also contain i-ACTIV AWD, which utilises real-time data from 27 different monitors to improve driver safety, regardless of the ever-changing Melbourne weather conditions. For those looking for even more bling, a Kuroi sports pack is additionally available for purchase, as are 19inch alloys and cargo illumination, plus much, much more. For more details of specifications and variant inclusions on this model Mazda CX-5 please see the Australian Mazda website.
The Mitsubishi ASX had 2,234 sales in Australia (March 2019). Loved by many; tried and tested; drive-away deal value; and owned by many Melburnians over its long production run – The sharply priced Mitsubishi ASX holds its own in the very popular and competitive SUV market, thanks in part to its good-value pricing structure, reportedly selling over 2,200 units this March in Australia. Some models – just to name a few features – do come equipped with 18inch alloy wheels, LED daytime running lights, a panoramic glass roof with retractable sunshade and LED mood lighting. The ASX's – higher than a sedan's – ride height creates great ease of access for those with sore hips, joints, from your sporting injuries, or, at times age-related mobility issues, which in turn should make each drive a much more comfortable experience by offering good, easy access – compared to the popular family transport of a few years back, the lower sitting Holden VX Commodore Acclaim. The Mitsubishi ASX also comes equipped with the smartphone link display audio system, which is connected to a 7inch infotainment touch screen, capable of making and receiving phone calls, sorting out your music as well as a variety of other creature comforts. The interior, depending on your chosen variant, also includes heated seats, various steering wheel controls in addition to adjustable seats to help pack away those family holiday essentials. For more details of specifications and variant inclusions on this MY19 model Mitsubishi ASX please click here.
The Mitsubishi Outlander had 2,066 sales in Australia (March 2019). Gaining access into this list of all-round top-ten-selling cars of March 2019 in Melbourne (Australia), the Mitsubishi Outlander is quite a common sight out on our Melbourne Monash freeway, and Australian roads, owing to its previous generations and just over 2,000 new-car sales in March 2019. The Mitsubishi Outlander, now in its third generation, is available in either a 5-seater or 7-seater; one variant offered is the 5-seater Outlander PiHEV, which is a plug-in hybrid model, making it handy for fuel-saving savvy motorists, regardless of how many kids you're taking to the Nippers program at the local surf-lifesaving club. The Mitsubishi Outlander range includes various Mitsubishi motors intuitive technology – known as MiTEC – the Outlander variants can include safety features such as blind-spot warning and lane change assist, along with hill start assist and adaptive cruise control for an easier trip, regardless of where you're going. The Outlander is also available in either 2WD or AWD, with a Black Edition also available for those looking for a funkier style upgrade. For more details of specifications and variant inclusions on the MY19 Mitsubishi Outlander please see the Australian Mitsubishi website, or for more about the hybrid variant please click here.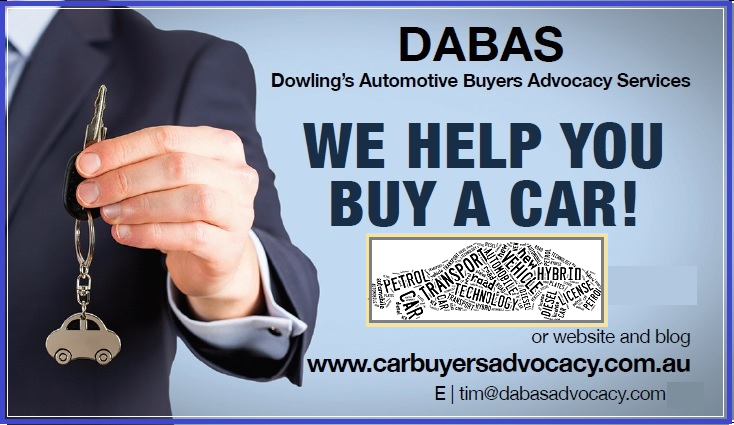 At DABAS we know that buying a car to suit your needs can be one of the biggest purchases in your life. We hope this intended to be "general-in-nature advice and information" blog page has provided some helpful assistance for you in deciding the path of your car-buying journey. Please note any examples, options, pricing and information mentioned in this blog post are to be considered as a very general-in-nature summary; all specifications, information and advice mentioned in this blog page may be outdated or superseded by the time of your reading of this blog page;  information in all DABAS blog pages will be confirmed at the time of you updating into your next vehicle, along with your chosen vehicle's sales representative in their LMCT showroom at the time you transition to becoming a client of DABAS. We look forward to having a chat when the need arises for you to update your car; to assess your personal car-safety requirements and buying needs to suit your lifestyle. And importantly your set specified budget!
Whatever roads your life journey takes you on, DABAS can help you find a car to travel those roads.
When it comes time to update your car DABAS is aware of some things to consider within the many featured model range variants inclusions, plus more of the opposition comparisons, and also things to keep in mind – including when you are trading in your old car at a LMCT used-car yard – and the special trade-in incentives offered on drive-away-no-more-to-pay deals obtainable – at times – within leading brands' Melbourne LMCT new-car dealerships. These will be discussed upon your transition to becoming a client of DABAS.
To contact DABAS to discuss your car-buying needs:  please click here
For more information on environmentally minded cars:  please click here
To see a self-evaluating check list – is it time to update your car: please click here
To see some interesting things to consider when buying a car:  please click here
To see 3 things to consider when moving on from your old car:  please click here
For a DABAS blog on comparing vehicle manufacturers' warranty periods: please click here
If you would like to go to the car auctions as an alternative car-buying option: please click here
For "many more" DABAS past blog topics: see our archived index here
For a step-by-step example of a DABAS car-buying journey: please click here
Thanks for visiting DABAS's website and blog: Have a great day, Cheers, Tim.

Please note; information mentioned on this page is to be considered as a general-in-nature summary; all information and advice mentioned may be outdated or superseded by the time of your reading of this page; all information will be confirmed at the time of your transition to becoming a client of DABAS.