DABAS blog September 2019,
Hello readers, thirty years ago, in your local shopping strip you could count the number of SUVs on one hand. Now in 2019 with more than three dozen choices of SUVs available, they are found in locust-plague proportions. Indeed, for the past two years Australians have bought more SUVs than passenger cars – and this gap seems to be getting bigger. Today it seems MY19 vehicle buyers prefer the higher seating position of an SUV for enhanced vision of the road ahead. Plus, it is easier to get the growing family – including baby capsules – in and out of the back seat of an SUV compared to the traditional family Ford Falcon or Holden Commodore station-wagon of last century. It is also easier for more mature-age drivers to get in and out of an SUV's cabin, which is of much benefit if their hip, shoulder and knee joints are getting weary. Psst – and to note, on Monday August 26th 2019 it is international canine dog day, so it's only fair to the dog lovers reading this blog to mention that an SUV's cargo area space certainly helps transport your favourite canine to the doggy-spa to celebrate the day with a trim 'n' claw-pedicure and puppachino. Against these backdrops, Toyota has produced a new MY19 fifth-generation version of its long-lived RAV4, which was one of the pioneers of the SUV segment when in 1994 the first-generation Toyota RAV4 was launched.
This new MY19 fifth-generation Toyota RAV4 is the safest, roomiest and most technically advanced RAV4 to date – and it now has the option of hybrid power for the first time in RAV4 history, whilst the diesel option has been discontinued. With a bold new look and a big powertrain changes, Toyota's new generation MY19 RAV4 range has had quite an upgrade. Six of the eleven models in the new fifth-generation RAV4 range are available as hybrid variants – including front-and all-wheel drive. ….. So, with that in mind – in this DABAS blog post let's have a general look at the MY19 facelift of the fifth-generation Toyota RAV4, which may help in your search for a brand-new MY19 vehicle: much more detailed research information, reviews and brochures – plus any special drive-away pricing offers that DABAS is currently aware of on a brand-new MY19 Toyota RAV4 SUV  – will be provided upon your transition to becoming a DABAS client.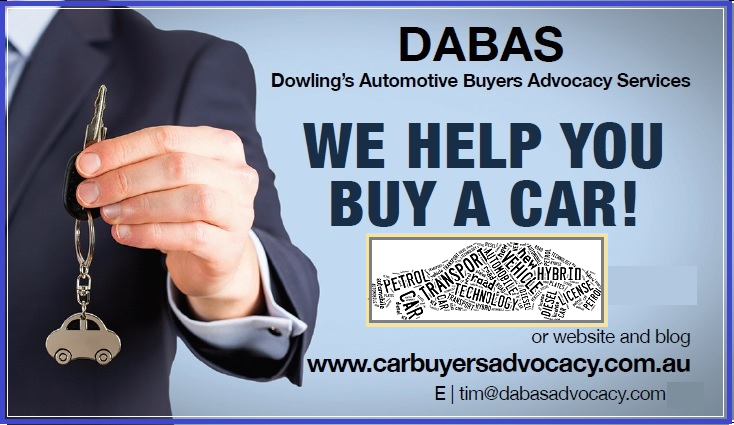 As with any big decision, it's best to do research before stepping a toe into a LMCT dealership; DABAS can assist by doing this for you, looking at factors such as fuel economy, safety, technology, servicing schedules and costs, plus added extras that may all help in your final purchase decision, as each vehicle's variant in the model range is usually available with progressing arrays of added inclusions that may suit your personal needs to a tee. Comparing new cars solo by yourself can be very time-consuming, and at times confusing, but with DABAS's assistance the modest service fee charged for our assistance will have been well worth it when you get behind the wheel of your ideal dream car, knowing the vehicle suits your lifestyle and hip pocket, both now and in the long run!
We hope you find this blog post on – the MY19 fifth-generation Toyota RAV4 – an interesting read, whilst shining some light on information that may assist you selecting a suitable vehicle for your personal car-buying needs, providing some useful "very general-in-nature" information to help you on your MY19 vehicle selection.
If you would like DABAS's assistance buying a vehicle, please click here.
To see a self-evaluating check list – is it time to update your car; please click here
To see twenty interesting things to consider when buying a car; please click here
To see three things to consider when moving on from your old car; please click here
For a step-by-step example of a DABAS car-buying journey; please click here
Here we go,
Toyota's fifth-generation MY19 RAV4 mid-size SUV is now available at a Toyota dealer near you, with a range of 11 individual variants spanning from $30,640 for the entry-level GX 2WD petrol manual, right up to $47,140 for the top-of-the-range RAV4 Edge AWD flagship. The Toyota MY19 RAV4 range structure consists of four grades: GX, GXL, Cruiser and Edge, with three different engines spread between them.
The MY19 Toyota RAV4 is very well equipped even in the entry-level variant GX. Toyota's complete suite of advanced safety technology is a standard inclusion on all grades. It includes autonomous emergency braking (AEB), adaptive cruise control (ACC) that maintains a gap to the car ahead, blind-spot warning, rear cross-traffic alert (RCTA) for shopping centre car parks, speed-sign recognition and a rear-view camera. The safety list goes on although it does lack rear autonomous braking (available on the Mazda CX-5 and Nissan X-Trail). This new MY19 RAV4 is also the first Toyota in Australia with Apple CarPlay and Android Auto smartphone integration, although unfortunately it's not available until late 2019. Cars delivered before then reportedly will have the technology "retro-fitted" free of charge. All MY19 RAV4 models – petrol or hybrid – can run on 91 unleaded, which is a rarity among new cars these days. The strong demand for the hybrid RAV4 variant matches unprecedented sales of the petrol-electric versions of the new Corolla hatch and Camry sedan both of which at times can have delivery waiting times of two to three months, depending on the model chosen. Reportedly the prevalence of hybrid technology in taxis, government fleets and ride-share vehicles has inadvertently helped people feel more comfortable in understanding Toyota's hybrid technology systems better. The strong demand for hybrid variants can mean price deals are as rare as unicorn droppings in a Sahara Desert snowstorm on most petrol-electric Toyotas: psst– reportedly except for Prius and Prius C, both of which have experienced significant sales slowdowns. Trivia time – Did you know, that Toyota has sold more than 100,000 hybrid vehicles in Australia since the first Prius went on sale in 2001? The Japanese company has sold more than 12 million hybrids globally, including more than 5 million Prius vehicles. The all new fifth-generation MY19 RAV4 variants provide a sharp, bold and strong visual appeal with dynamic styling and 17-inch,18-inch and 19-inch alloy wheels that give the vehicles an assertive presence on the road. Underpinning the body is the Toyota New Global Architecture (TNGA) platform that features a longer wheelbase and wider track. This, together with a revised front MacPherson strut and new multilink rear suspension, reportedly gives the new RAV4 substantially improved driving dynamics and superb ride comfort, both on and off the tarmac; with its big tyres, comfort over bumps is good and steering is precise. Note: Getting the best of both worlds is not always possible in this SUV segment.
THE COLOURS AVAILABLE – The GXL and Cruiser RAV4 variants are available in a choice of eight solid, pearl, metallic and mica paint finishes including Glacier White, Crystal Pearl, Silver Sky, Graphite, Eclipse Black, Atomic Rush Red, Eclectic Blue and Saturn Blue, The entry-level GX shares this palette except for the Crystal Pearl finish while the Edge is offered in five colours including a bespoke Jungle Khaki, along with Graphite, Eclipse Black, Atomic Rush Red and Eclectic Blue.
THE SAFETY ACRONYMS INCLUDED – no matter which variant you select you get segment-leading standard safety equipment, with autonomous emergency braking (which can also detect pedestrians and cyclists), lane departure warning, automatic high beam, blind-spot monitoring, rear cross-traffic alert, front and rear parking sensors and a reversing camera all built into every RAV4. All variants equipped with an automatic transmission (which is all of them except the cheapest GX grade) also score lane keep assist and active cruise control. There are seven airbags, a rear-view camera, front and rear parking sensors, speed-sign recognition and auto high beam. There are some subtle differences across the range, though. The active cruise control in the base GX can detect and follow other traffic at speeds above 40km/h but disables itself when the car drops below that speed. All other models get a different system that can operate all the way down to 0 km/h, allowing stop-start traffic jams to be negotiated with cruise control taking care of your speed and separation from traffic. The more advanced MY19 RAV4 variants active cruise control also brings lane-keep assist, which helps steer the car to keep it within lane markings when cruise control is switched on. That system isn't available for the GX, given its different cruise control fit-out. The Cruiser and Edge model variants gain a top-down camera view to aid parking manoeuvres.
THE CABIN FEATURES – the instrument cluster has the option of a digital speedometer display. The base model instrument cluster has a straightforward option but reportedly finding the digital readout in the higher-grade models requires a good study of the owner's manual until you can master it. Unlike the Mazda CX-5, a head-up display that reflects speed and other key information into the windscreen in the driver's line of sight is not available  All models boast an 8-inch infotainment touchscreen atop the dashboard, while the Cruiser and Edge gain an additional 7-inch screen that replaces the conventional instrument panel in the GX and GXL. Bluetooth phone and media streaming are standard on all models too. The base model GX makes do with manual air-conditioning, with dual-zone climate control on all other models. All bar GX also receive a wireless phone charger at the base of the centre stack, while audio gear comprises a six-speaker setup on GX and GXL, and a nine-speaker JBL stereo on Cruiser and Edge. And while the GX and GXL make do with cloth upholstery and manually adjusted seats (the latter with a premium embossed fabric), the Cruiser flaunts heated front seats with 10-way electric adjustability for the driver. The Edge goes a step further, offering heating AND cooling for both front seats in addition to a power-adjustable driver's seat. Both the Cruiser and the Edge get leather-style upholstery, but the Edge's is a synthetic type for a more hard-wearing interior. The base model GX has a bare urethane steering wheel, while all others receive a leather-wrapped wheel and other softer touchpoints. In general, across the range oddment storage in the doors, centre console and glovebox is good. Visibility all around is excellent thanks to large windows, bucking the trend of some competitors' designs.
THE CARGO AREA – The MY19 RAV4 has a 580-litre seats-up luggage capacity that Toyota claims is class-leading. Decline the option of a full-size spare wheel, and a false floor gives even more stowage space underneath. The MY19 RAV4's extra cabin space and cargo area are apparent – versus its predecessors and peers. The Subaru Forester, Mazda CX-5, Ford Escape and Holden Equinox do come close though.
THE ENGINES AVAILABLE – The mainstay motor is a 127kW/207Nm 2.0-litre naturally aspirated petrol four-cylinder, borrowed from the Corolla, which is available with a six-speed manual or CVT automatic in the GX grade, and a CVT by default in the GXL and Cruiser 2WD variants. Available only in front-wheel drive form, the 2.0-litre petrol consumes a claimed 6.5 L/100km on the combined cycle with the CVT auto, and 6.8 L/100km with the manual. The MY19 RAV4 2.0-litre petrol engine is zippy enough for the daily commute, suburban runs and weekend travelling adventures.
The GX, GXL and Cruiser are all available with a hybrid powertrain as well, which marries a 2.5-litre petrol-electric engine with your choice of front-wheel drive, or an electric all-wheel drive setup that powers the rear wheels via a dedicated electric motor. In front-wheel drive form, the combo makes 155kW, with the AWD providing 160kW, while claimed average fuel consumption comes in at 4.7 L/100km and 4.8 L/100km respectively.
As previously mentioned, the diesel option is discontinued from the RAV4 MY19 range, instead replaced by the above mentioned 155kW/221Nm 2.5-litre petrol-electric hybrid powertrain that will be available in every grade bar the RAV4 Edge.
The RAV4 Edge is powered exclusively by a 152kW/243Nm 2.5-litre, which comes paired exclusively with a mechanical all-wheel drive and eight-speed conventional automatic. Boasting direct- and port-injection along with variable valve timing, it generates 152kW and 243Nm and fuel consumption is a claimed average of 7.3 L/100km of petrol on average. The Edge's AWD driveline also boasts a number of terrain modes, allowing the engine-transmission performance and traction control calibration to be tailored to mud, sand, rock, dirt and snow, should you wish to get your RAV4's wheels dirty. The Edge variant also boasts some off road-friendly body cladding and other styling changes to project a more rugged image. Hybrid – Fuel-saving eco-warriors may prefer the hybrid option, but they will pay a $3000 premium for the petrol-electric technology. The hybrid option is available in either front-wheel drive or electric all-wheel drive configuration. The hybrid drivetrain is reportedly quicker, and some say more refined, as it moves silently from rest as it gives the petrol motor an electric boost during the thirstiest part of commuter driving.  As with other Toyota hybrids, the RAV4 tops up its battery pack when coasting or braking, so there's no need for a power point until a plug-in hybrid is eventually offered (it's available overseas in the Prius Prime but Toyota isn't saying when or if it will be sold locally).
SERVICE INTERVALS are 15,000km/12 months, whichever comes first. The first five routine Toyota service department visits cost $210 each, which is among the cheapest in the class.
WARRANTY coverage is five years/unlimited kilometres.
For comparison of vehicle manufacturers' warranty periods; please click here
THE MODEL VARIANTS THAT ARE AVAILABLE,
The MY19 RAV4 range, plus the RRP *price structure (*plus on road costs, ORC'S).
At the time of this DABAS blog page publishing- August 2019
RAV4 GX 2.0-litre petrol manual FWD, 2WD is $30,640
RAV4 GX 2.0-litre petrol automatic FWD, 2WD is $32,640
RAV4 GX 2.5-litre hybrid automatic FWD, 2WD is $35,140
RAV4 GX 2.5-litre hybrid automatic AWD, (4WD) is $38,140
RAV4 GXL 2.0-litre petrol automatic FWD, 2WD is $35,640
RAV4 GXL 2.5-litre hybrid automatic FWD, 2WD is $38,140
RAV4 GXL 2.5-litre hybrid automatic AWD, (4WD) is $41,140
RAV4 Cruiser 2.0-litre petrol automatic FWD, 2WD is $39,140
RAV4 Cruiser 2.5-litre hybrid automatic FWD, 2WD is $41,640
RAV4 Cruiser 2.5-litre hybrid automatic AWD, (4WD) is $44,640
 RAV4 Edge 2.5-litre petrol automatic AWD, (4WD) is $47,140
SUMMARY: The new MY19 Toyota RAV4 has moved with the current times by offering segment-leading safety acronyms from entry level and across all variants of the MY19 fifth generation RAV4, hoping to appeal to modern families. Value choices in the range are the 2.0-litre petrol base model GX and middle-of-the-range GXL, the two most affordable models. They're relatively well equipped and will suit the needs of most MY19 buyers. The flagship Cruiser is also reportedly a smooth operator, despite being fitted with lower-profile tyres.  PS: Note, if you want all-wheel drive, opting for the hybrid or the bigger engine in the RAV4 Edge are your only ways of getting AWD configuration. Same applies if you want a RAV4 with more power than 127kW – which is an average figure for a medium SUV these days.
Currently the best RRP Toyota RAV4 with an automatic transmission is the base model GX 2.0-litre petrol, priced from $32,640 plus on-road costs, which equates to approximately $35,990 drive-away. Unfortunately, in this connected car age, the base model GX has only a single USB port (all other RAV4 models in the range have five).
Currently the best RRP RAV4 hybrid is the front-drive GX hybrid at $35,140 plus on-roads, or approximately $38,000 drive-away.  The all-wheel-drive RAV4 GX hybrid (using two electric motors to assist front and rear wheels) starts from $38,140 plus on-roads, or approximately $41,000 drive-away.
The sole petrol all-wheel-drive is the top-of-the-range Edge – with a 2.5-litre four-cylinder petrol engine paired to an eight-speed auto – priced from $47,140 plus on-road costs, or a snip over $50,000 drive-away. The sporty flagship Edge is the most powerful petrol-only option in the RAV4 range. The Edge may appeal to buyers who want more performance, but the Edge is reportedly noisier than the other variants in the RAV4 range, both in terms of the bigger engine and tyres. At present in Australia the Edge variant is the only petrol all-wheel-drive available in the MY19 RAV4 range, but reports say that Toyota may add a cheaper petrol AWD variant later.
Ground clearance is 195mm for petrol variants and 190mm for hybrid versions.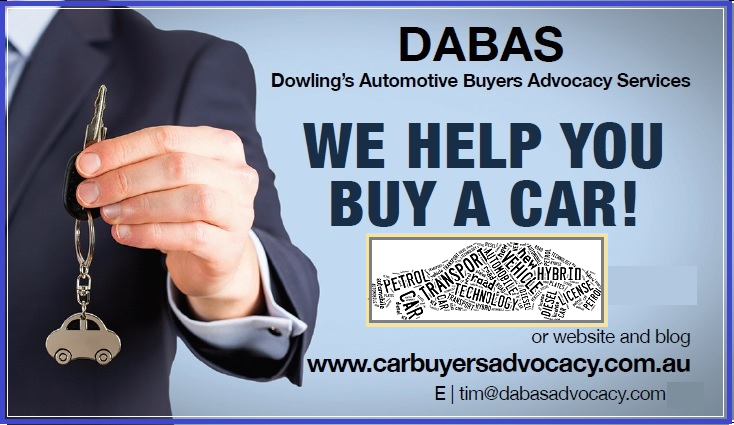 At DABAS we know that buying a car to suit your needs can be one of the biggest purchases in your life. We hope this intended to be "general-in-nature advice and information" blog page has provided some helpful assistance for you in deciding the path of your car-buying journey. Please note any examples, options, pricing and information mentioned in this blog post are to be considered as a very general-in-nature summary; all specifications, information and advice mentioned in this blog page may be outdated or superseded by the time of your reading of this blog page;  information in all DABAS blog pages will be confirmed at the time of you updating into your next vehicle, along with your chosen vehicle's sales representative in their LMCT showroom at the time you transition to becoming a client of DABAS. We look forward to having a chat when the need arises for you to update your car; to assess your personal car-safety requirements and buying needs to suit your lifestyle. And importantly your set specified budget!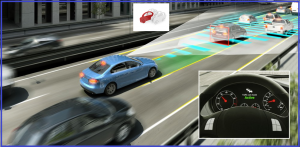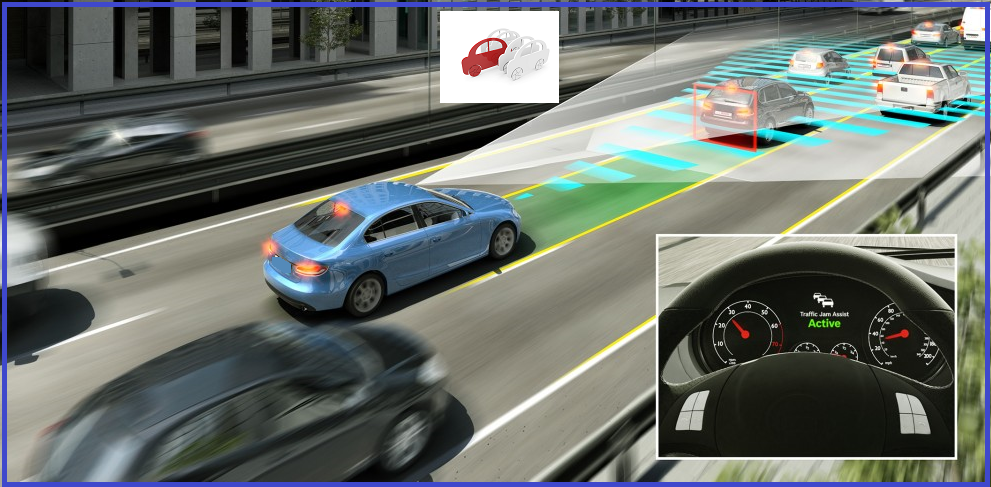 Whatever roads your life journey takes you on, DABAS can help you find a car to travel those roads.
When it comes time to update your car DABAS is aware of some things to consider within the many featured model range variants inclusions, plus more of the opposition comparisons, and also things to keep in mind – including when you are trading in your old car at a LMCT used-car yard – and the special trade-in incentives offered on drive-away-no-more-to-pay deals obtainable – at times – within leading brands' Melbourne LMCT new-car dealerships. These will be discussed upon your transition to becoming a client of DABAS.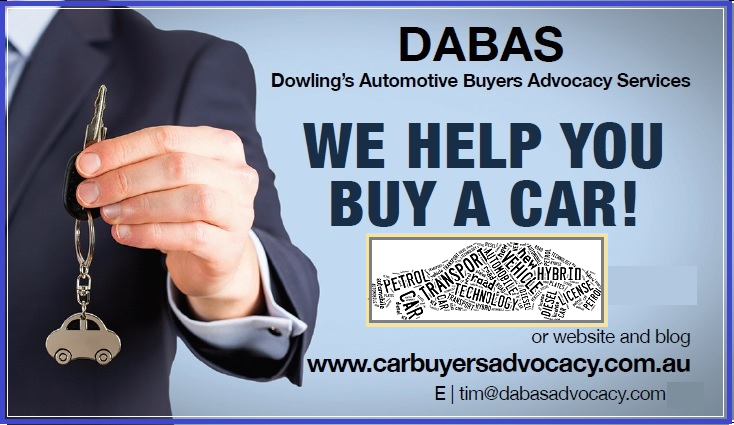 To contact DABAS to discuss your car-buying needs; please click here
For comparison to the Holden Equinox SUV; please click here
For comparison to the Mitsubishi ASX SUV; please click here
For comparison to the Mazda CX-9 SUV; please click here
For comparison to the Hyundai Kona SUV; please click here
For information on seven-seater large SUV vehicles that tow; please click here
To compare the MY19 Triton – MY19 Ford Ranger 
Honda HR-V SUV – and the – Honda CR-V SUV;
please click on the links
For comparing 10 most popular vehicles "overall sales" in early 2019; please click here
For information on Hybrid and environmentally minded cars; please click here
If you would like to go to the car auctions as an alternative car-buying option; please click here
For "many more" DABAS past blog topics (including towing and tyre safety tips); see our archived index .
Thanks for visiting DABAS's website and blog; Have a great day, Cheers, Tim.
Please note; information mentioned on this page is to be considered as a general-in-nature summary; all information and advice mentioned may be outdated or superseded by the time of your reading of this page; all information will be confirmed at the time of your transition to becoming a client of DABAS.