DABAS blog November 2019,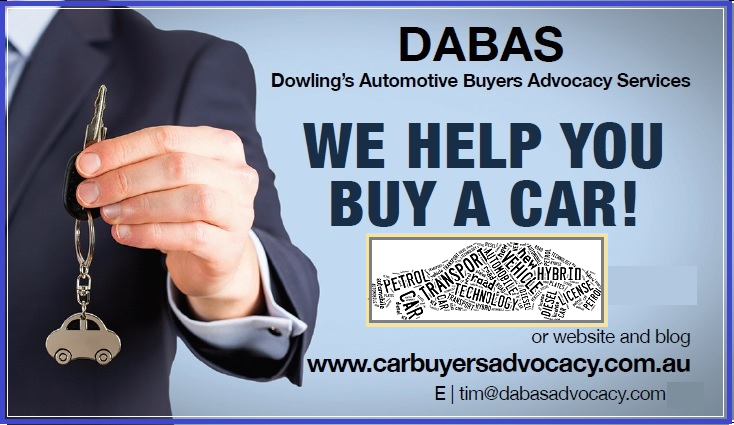 Four popular brand-new MY19 small cars priced under $20,000:
Hello readers, hoping you backed a winner at this year's VRC Flemington spring carnival – or, if you didn't follow the horses – at least you are getting a chance to enjoy November's – intermittent at times – spring sunshine. Following on from last month's blog post let's briefly look at four popular small car choices that are priced under $20,000. The days when light/small cars and city runabouts were unsafe and unreliable are long gone, many popular vehicle manufacturers now offer high-quality light/small and micro cars with the latest safety acronyms in technology and features, earning them a five-star ANCAP safety rating. Some popular brands even include MY19 safety technology acronyms at entry-level drive-away pricing – with some popular vehicles' pricing structure starting at below $18,000 drive-away. As reported in the media, due to slim profit margins and the ever-increasing popularity of the small SUV sector, sales in the light/small and micro car segment have dropped in recent years with some car makers pulling out of the segment. The past decade's enduring popular nameplates such as the Holden Barina, Nissan Micra, Suzuki Celerio and Mitsubishi Mirage sedan have all disappeared from LMCT showroom floors over the past couple of years, whilst even Ford has dropped last century's/decades' very popular regular versions of its Fiesta, opting instead to offer only the ST performance variant. In this DABAS blog post, whilst putting all this light small and micro car segment's reported sales doom and gloom aside, let's look a bit closer – as there are still some very impressive value-packed MY19 city runabouts small and micro cars available, at times priced less than $20,000 drive-away.
So, in this DABAS blog post let's have a brief closer look at four popular choices from this segment – which may help in your search for a new car. Much more detailed research information, reviews and brochures – plus any other special drive-away pricing offers that DABAS is currently aware of on even more popular brand-new MY19 small cars – will be provided upon your transition to becoming a DABAS client.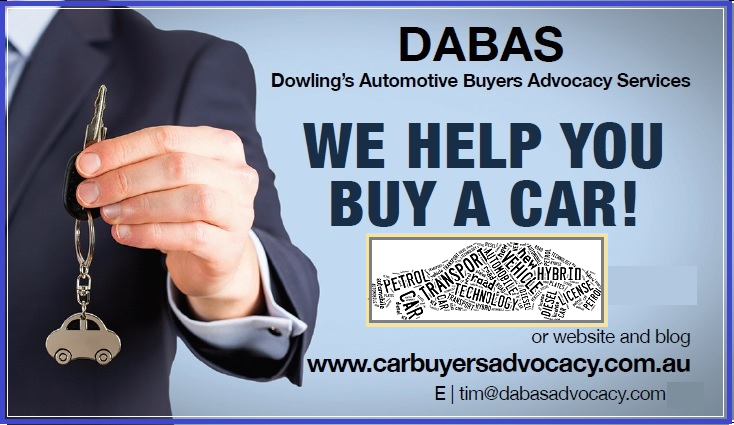 As with any big decision, it's best to do research before stepping a toe into an LMCT dealership; DABAS can assist by doing this for you, looking at factors such as fuel economy, safety, technology, servicing schedules and costs, plus added extras that may all help in your final purchase decision, as each vehicle's variant in the model range is usually available with progressing arrays of added inclusions that may suit your personal needs to a tee. Comparing new cars solo by yourself can be very time-consuming, and at times confusing, but with DABAS's assistance the modest service fee charged for our assistance will have been well worth it when you get behind the wheel of your ideal dream car, knowing the vehicle suits your lifestyle and hip pocket, both now and in the long run!
We hope you find this blog post on –  four popular small cars priced under $20,000 – an interesting read, whilst shining some light on information that may assist you selecting a suitable vehicle for your personal car-buying needs, providing some useful "very general-in-nature" information to help you on your vehicle selection journey.
If you would like DABAS's assistance buying a vehicle, please click here.
To see twenty interesting things to consider when buying a car; please click here
To see three things to consider if moving on from your older car; please click here
For information to consider if comparing a late model used car; please click here
To see a self-evaluating check list – is it time to update your car; please click here
For a step-by-step example of a DABAS car-buying journey; please click here
Here we go,
Let's have a brief look at just four of Australia's popular small/light cars under $20,000 MRRP.
Mazda2 Maxx ($17,690)
The Mazda2 was recently the second-best selling light car in Australia – behind the Hyundai Accent – and there was a very good reason for it. The Mazda is reportedly one of the best cars on offer for under $20,000.
It is powered by a reportedly impressive 1.5-litre four-cylinder petrol unit that is also found in the ever-popular MX-5 roadster, although the MX-5's drop-top powerplant is tweaked for a little more power and torque. Depending on your choice of the six-speed manual gearbox or the automatic transmission in your Mazda2, fuel economy ranges from 4.9 to 5.5L/100km on the combined cycle. The Mazda2 also has a great equipment list, which includes AEB as standard across the entire range.
The Mazda2's cabin still feels as if it's a brand-new design and it has a semi-premium feel that most of its rivals can't match for the price, although reportedly – some say – the Mazda2's inadequate vehicle insulation means its cabin can be noisy.  Mazda has recently spent a lot of its research and development money improving the cabin noise of recent MY19 models across its range of vehicles, so give preferences to a Mazda2 with a recent MY19 build date.
More information on the MY19 Mazda2 range will be provided upon your transition to becoming a DABAS client.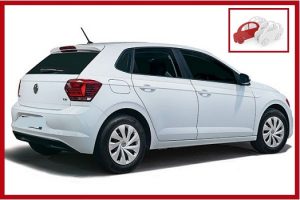 Volkswagen Polo 70TSI Trendline ($18,790 *manual)
The Polo only just crept in to this sub-$20,000 category, in manual transmission guise. Swap the manual out for an auto and the entry price jumps to $21,290. Putting the higher MRRP entry price for a Polo equipped with an automatic transmission aside, the Polo is a great option in this segment that is well ahead of many of its class rivals.
This latest generation Polo has grown considerably in overall size over the previous Polo model incarnations; it is bigger than the Mark IV Golf small car that ended production in 2004. It is the largest sized offering among this group by some margin. The Polo has a level of refinement that feels well put together and semi-premium; its modern and minimalist interior features the latest Volkswagen infotainment system with Apple CarPlay and Android Auto. Safety wise at entry level, it has AEB, a five-star ANCAP rating, a reversing camera and tyre-pressure monitor.
The VW Polo has a 1.0-litre three-cylinder turbocharged engine which some motoring reviewers describe as a real sweetie and a great performer that can be pushed hard when needed. Fuel use is 4.8L/100km for the manual. Like the above-mentioned Mazda2, the VW Polo also has a five-year/unlimited-kilometre warranty.
More information on the MY19 Volkswagen Polo range will be provided upon your transition to becoming a DABAS client.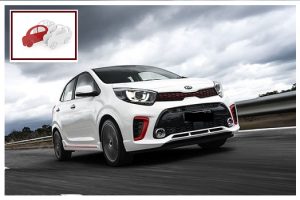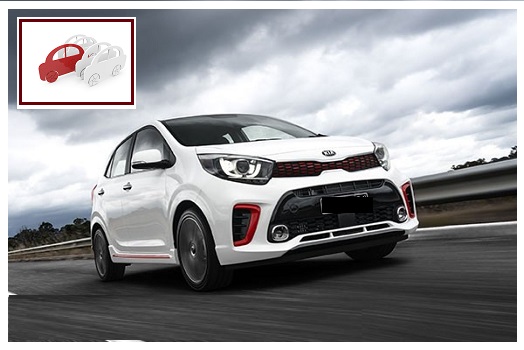 Kia Picanto GT ($17,990 driveaway)
The Kia Picanto is a great success story in Australia's declining micro/light car segment. Kia launched its baby hatch here in April 2016 – five years after it went on sale internationally and just a year before its replacement arrived.
In the KIA Picanto's first year on sale in Australia it became the second-best seller of its segment. Fast forwarding to May 2017 and the new-generation Picanto arrived with big improvements to refinement and packaging, as well as safety, while maintaining low pricing. This new model Kia Picanto built on the success of the 2016 version, with the motoring press and Flemington spring carnival punters alike loving its looks, standard features list and zippiness.
Recently Kia launched a warmed-up GT version of the Picanto that swapped out the regular variants' 1.2-litre four-cylinder petrol engine for a 1.0-litre three-cylinder turbocharged unit delivering 74kW/172Nm. It sips 4.8L/100km of fuel. The KIA Picanto GT's motor is paired with a five-speed manual gearbox only that offers the best bang for buck in the segment and it's reportedly a joy to drive. The Picanto GT features a 15-millimetre lower sports suspension set-up for a sportier ride, as well as a sporty-looking body kit with red detailing and unique 16-inch alloy wheels; some do say the cabin feels a bit plasticky. Overall, for the price, the KIA Picanto is big on value and also benefits from Kia's industry-leading seven-year/unlimited-kilometre warranty – but do note –  given it is classed as a micro car not a light car, it of course can't match the overall space of the Mazda2 or the VW Polo.
More information on the MY19 Kia Picanto range will be provided upon your transition to becoming a DABAS client.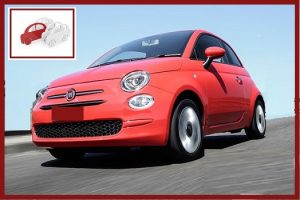 Fiat 500 Pop ($17,990)
The Fiat 500 might be the oldest model in this group of four, but although being more than 10 years into its life cycle, this Fiat is still – some say – the most stylish option in the segment. The Fiat 500 Pop is a modern version of the iconic Fiat Cinquecento that was offered from 1957 to 1975; the new 500 has benefited from many updates in the past decade, giving it more standard equipment and styling tweaks to keep it fresh. It has had a five-star ANCAP safety rating since 2009. It doesn't come with autonomous emergency braking (AEB), but it does have seven airbags, a speed limiter and tyre-pressure monitoring. The Fiat 500 Pop is better value currently than it ever has been, with it now being priced from $17,990 before on-road costs for the base FIAT Pop with a five-speed manual. A five-speed automatic adds $1500 to the price and Its retro design makes it stand-out from the crowd at Eastland shopping centre carpark, although keep in mind it does lack some of the latest MY19 safety acronyms and in-car technology.
The FIAT 500 Pop has a 1.2-litre four-cylinder engine that is very fuel-efficient. The 500 Pop sips just 4.9L/100km on the combined cycle. It's not a fast car but it is a fun car: some reports say it has an awkwardly high set driving position and there is no reach adjustment for the steering wheel, but it's still a joy to drive and has loads of Italian charm. Note – Fiat trails its competitors in the segment when it comes to its warranty period which is still just three years or 150,000 kilometres.
More information on the Fiat Pop range will be provided upon your transition to becoming a DABAS client.
Free DABAS tip FYI – Today's generation of MY19 micro and light cars is no longer the cramped tinny, unsafe buzz-box of the past decades. In recent years, and in 2019, manufacturers are placing much greater emphasis on structural and active safety for even their smallest offerings. Though however – do keep in mind if buying an older generation used micro or light car- some older models may lack the latest technology and safety equipment, so do check that your preferred city runabout has adequate safety equipment and technology for your desired regular roads, highways and distances driven. Even in 2019, they are still called a city runabout: which of course is their preferred habitat.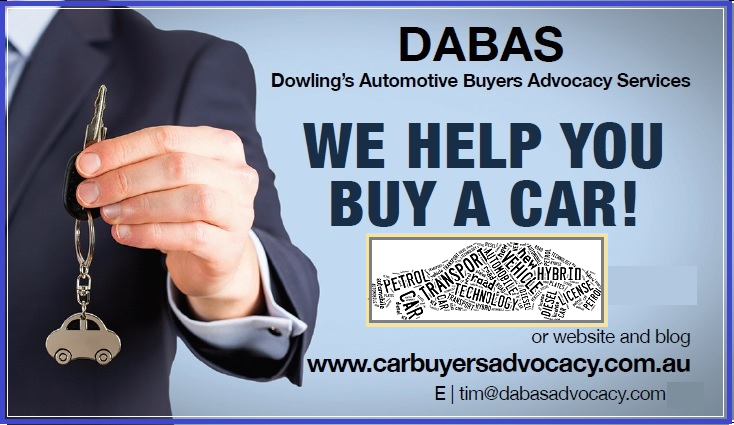 At DABAS we know that buying a car to suit your needs can be one of the biggest purchases in your life. We hope this intended to be "general-in-nature advice and information" blog page has provided some helpful assistance for you in deciding the path of your car-buying journey. Please note any examples, options, pricing and information mentioned in this blog post are to be considered as a very general-in-nature summary; all specifications, information and advice mentioned in this blog page may be outdated or superseded by the time of your reading of this blog page;  information in all DABAS blog pages will be confirmed at the time of you updating into your next vehicle, along with your chosen vehicle's sales representative in their LMCT showroom at the time you transition to becoming a client of DABAS. We look forward to having a chat when the need arises for you to update your car; to assess your personal car-safety requirements and buying needs to suit your lifestyle. And importantly your set specified budget!
Whatever roads your life journey takes you on, DABAS can help you find a car to travel those roads.
When it comes time to update your car DABAS is aware of some things to consider within the many featured model range variants, inclusions, plus more of the opposition comparisons, and also things to keep in mind – including when you are trading in your old car at a LMCT used-car yard – and the special trade-in incentives offered on drive-away-no-more-to-pay deals obtainable – at times – within leading brands' Melbourne LMCT new-car dealerships.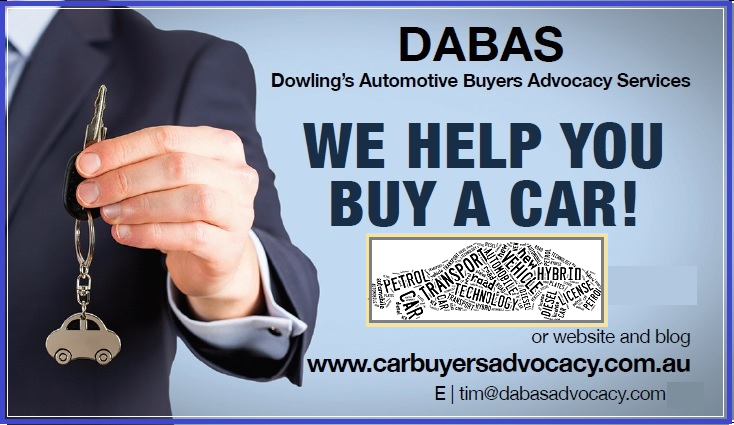 These will be discussed upon your transition to becoming a client of DABAS.
To contact DABAS to discuss your car-buying needs; please click here
To see a past DABAS blog post on a brand-new medium-sized car under $21,000; please click here
For comparing 10 popular vehicles for "private buyers" in early 2019; please click here
To see a past DABAS blog post on popular used cars as a first car under $15,000; please click here
To see a past DABAS blog post on popular used SUVs under $15,000; please click here
To see a past DABAS blog post on what safety technology for the price; please click here
For comparing other popular recent and MY19 brand-new vehicles; please click here
For information on Hybrid and environmentally minded cars; please click here
If you would like to go to the car auctions as an alternative car-buying option; please click here
For "many more" DABAS past blog topics (including towing and tyre safety tips); see our archived index here
Thanks for visiting DABAS's website and blog
Have a great day,
Cheers,
–Please note; information mentioned on this page is to be considered as a general-in-nature summary; all information and advice mentioned may be outdated or superseded by the time of your reading of this page; all information will be confirmed at the time of your transition to becoming a client of DABAS